D1 Chengdu (Welcome dinner)

Arrive in Chengdu, the homeland of panda. Receive a welcome from China Exploration's guide then transfer to hotel, and you also learn your first Chinese "Nin Hao" for greeting.

In the evening, have a welcome dinner, Hot pot, the first food adventure in China.
D2 Chengdu-Mt Emeishan (Giant Panda Garden/ Chinese Herbal Market) (B,L)
Let's start our Chengdu tour today. In the morning, leave for the Giant Panda Breeding and Research Center in 30 minutes, just 10 kms north to Chengdu, where you can see the lovely tender pandas eating and playing, also a good chance to take picture for them. It is free! The most amazing is that you can also hold a panda in your arms to take picture by donating some money for panda base. And it is also a pleasant experience to walk in the wide garden of bamboo.

After the lunch, drive to Chinese Herbal Medicine market, where you could see various herbs and animals for medicine. And then drive about 2 hours to Mt. Emeishan, one of four Buddhism holy mountains in China.

In the late afternoon, you will head for Mt. Emeishan. Free to walk around at the beautiful mountain foot. The hot spring of Emeishan is one of the best in China, you can ask for your guide's help to arrange it in the evening as optional program.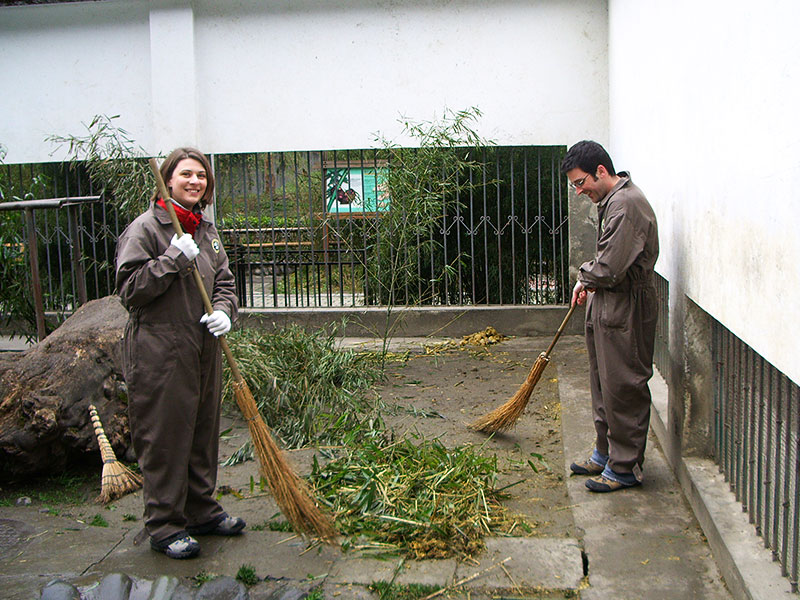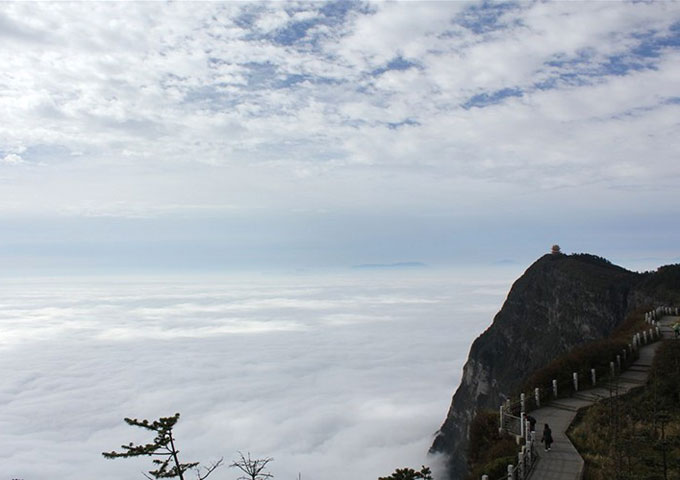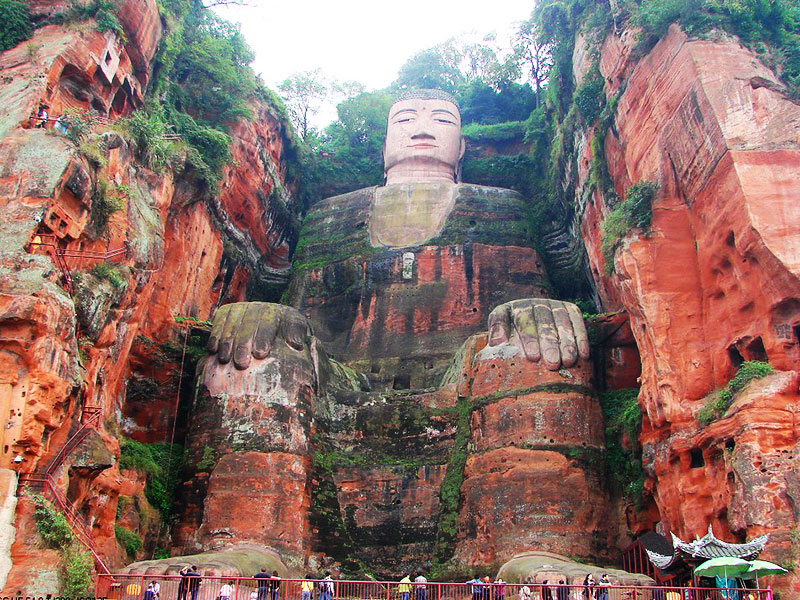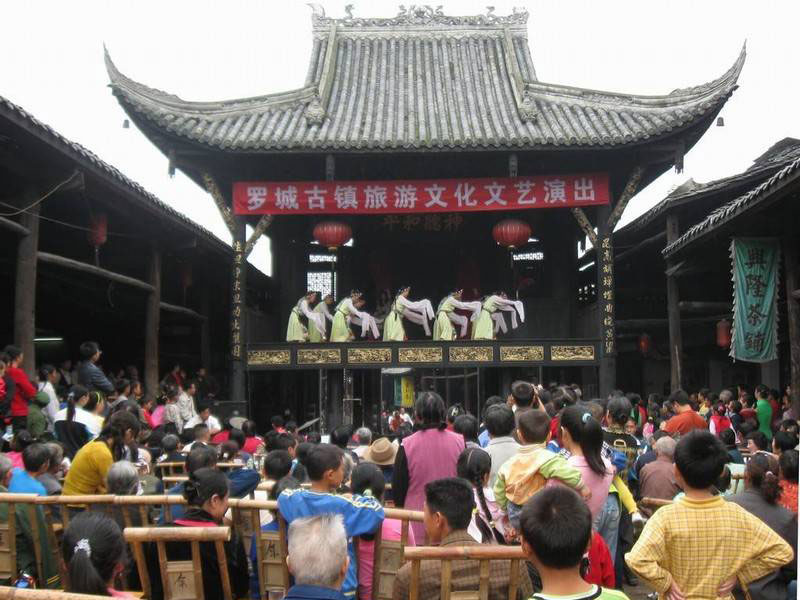 D3 Mt. Emeishan-Leshan-Chengdu (Fuhu Temple, Giant Buddha, Luocheng old street) (B,L)
Fuhu temple, a quiet and peaceful nun temple, is hidden deep within the forest. It is nice to walk in the forest, listening the sound of nature. And then you will drive about 2 hours to Leshan to visit the Giant Buddha statue. China Exploration always want to arrange the special food to our clients. So today you will also enjoy delicious Xiba Bean curd banquet here. Bean curd is one of the most popular food in China, and the bean curd of Xiba is the most famous in Chengdu.

After taste the local famous tofu (bean curd), let's continue to Luocheng old street. Luocheng Old Street still remains in its original state of none tourism due to its out of beaten track of tourist. Although it is a very small street, it is impressive to watch local old people chatting and playing bridge card in the old style tea house with satisfaction to their simple life. Also we will enjoy the authentic countryside.

In the afternoon, drive back to Chengdu.
D4 Chengdu-Shangri-la (Wangjiang Bamboo Park / Kuanxiangzi ) (B,L)
In the morning, your guide will take you to Bamboo Garden, also called Wangjiang Park, built 1000 years ago. It is to commemorate famous women poet Ms Xutao in Tang dynasty. The highlight of the park is also its forests boasting of 100 varieties of bamboo.

you will walk in the Wide and Narrow Alley built about 300 years ago. Although many of western coffee, bars have occupied here, you can still trace the ancient history through the square yard and wooden door. About 1 hour's visit here. It is also a good place for photographers.

In the afternoon, fly to Shangri-la, the "Eden in dream". Upon arrival, be free to walk in the small Tibetan town.

D5 Shangri-la Tour (Pudacuo National Park/ Songzanlin Monastery / Old Town ) (B,L)
Shangrila is surrounded by beautiful lakes, grassland, monastery and snow peaks. And today your tour will start from Pudacuo National Park. The Bitahai Lake and Shudu Lake are two pearls on this land. You will enjoy the beautiful lakes, pastures, and virgin forest around. You may also make short time's riding or hiking around it.

After lunch, back to Shangri-la city. And you will make a pilgrimage to Songzanlin Monastery, the largest Tibetan Monastery in Yunnan with a history over 300 years. It as a reputation Mini-Potala. The monastery is full of treasures. The highlight among them is the eight gold-covered sculptures of Sakyamuni.

In the late afternoon, you can walk around in the old Tibetan town to know more about local Tibetan culture. Local Tibetan is Kham Tibetan, a bit different with Lhasa in culture.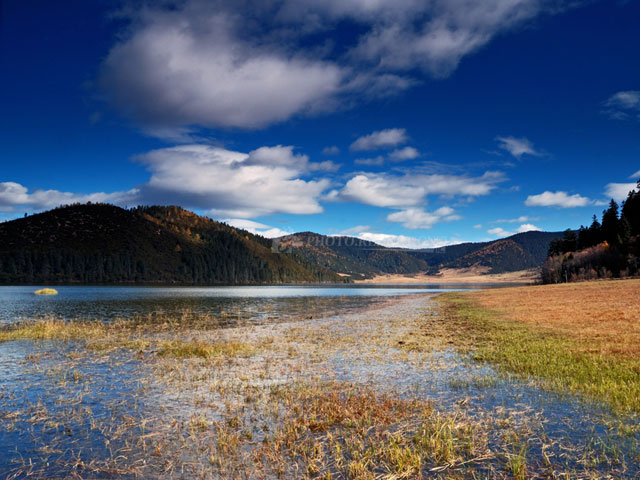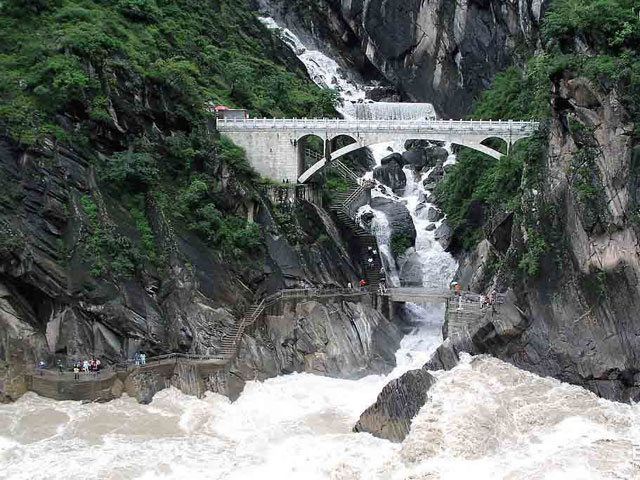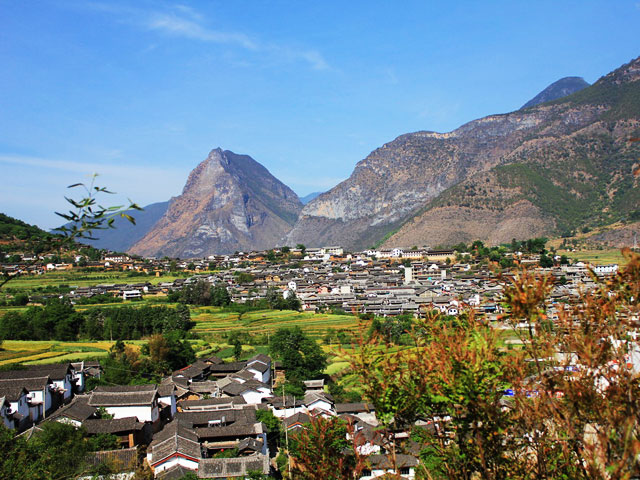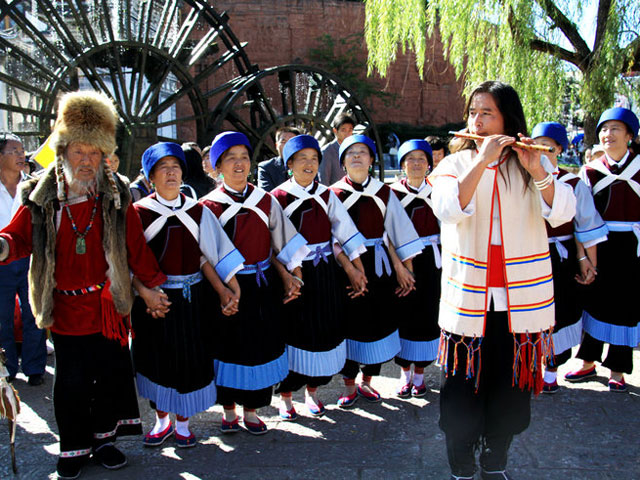 D6 Shangri-la-Lijiang (Tiger Leaping Gorge/ First bend of Yangtze River/ Shigu old town) (B,L)
Today your destination will be Lijiang, the most famous old town in colorful Yunnan. But you will drop a tour to Tiger Leaping Gorge firstly. Legend says that at the narrowest section of the gorge, to avoid the hunter, a tiger leaped over it by stepping on the rock in the middle of the river. The Gorge is one of the deepest gorges in the world. China Exploration would like to suggest a mild hiking there, then you will be impressed by its charm.

After lunch, you will have a glimpse of the first bend of Yangtze River. The Jinsha River, one main branch of Yangtze River, makes a 90 degree turn when meeting a cliff in the Stone Drum Town, forming a large V-shape bend. Then walk on the Stone Drum town to see the local market. It lies on the main route to Tibet. People come here to buy or sell their products.

In the late afternoon, arrive in Lijiang. You can relax by free walking in this old town in the evening.

D7 Lijiang-Dali (Old town/ Shaxi village/Dali home stay) (B,L)
In the morning you will explore this old town of Lijiang, may be bargain in the bazaar of Sifang Jie Street ( the square Street ). While walking on the stone paved streets , delicate bridges above swift streams in the old town , you will immediately soak in the Naxi culture, such as the traditional Naxi architecture, Naxi costumes… Or choose a café, peacefully taste it and the beauty of life.
Then drive to Shaxi village. Once it was an important hub on the old Tea-Horse road, integrating the business and Buddhist culture. It is a good place for studying the history and facts of the tea horse road.

In the afternoon, arrive in Dali. It is the home of the ethnic minority group ring of the Bai people. And today China Exploration will make your trip special really, a home stay in local. You will stay one night in local family, live here as a local people. You can visit their village then buy the food for dinner. They 'll share some interesting story about the local and teach you how to cook local dishes…

D8 Dali (Xizhou morning market/ Erhai Lake/ Three Pagodas ) (B,L)
Xizhou is laid between Cangshan mountain and Erhai lake. This is a good place to observe the typical Bai Minority folk culture and architecture. Houses and streets here are well preserved. Walking on the narrow street, you will trace the past glory. In the morning, the surrounded people will gather here. At the morning market, you may find some handmade traditional artifact, or have a bite of the local taste like Ersi, noodles etc… Watch the traditional tailors' shop, barber shop…

Then when you are in Dali, the boat cruise on Erhai lake couldn't be missed. Because of its shape like an ear (in Chinese Er), the lake is named Erhai lake.

Boat cruise on Erhai lake is one of the most fascinating parts of a Dali visit. You can enjoy the crystal waters of Erhai Lake and the snow mantled Cangshan radiating with each other. This Scene is commonly described as 'Silver Cangshan and Jade Erhai'. Then proceed to the Three Pagodas of Chongsheng Temple ,which were built a thousand years ago. At last ,transfer back to your hotel.

Option: if you are interested in wax dying, one typical natural way of dying in China, you may let us know in advance. We will help to arrange this.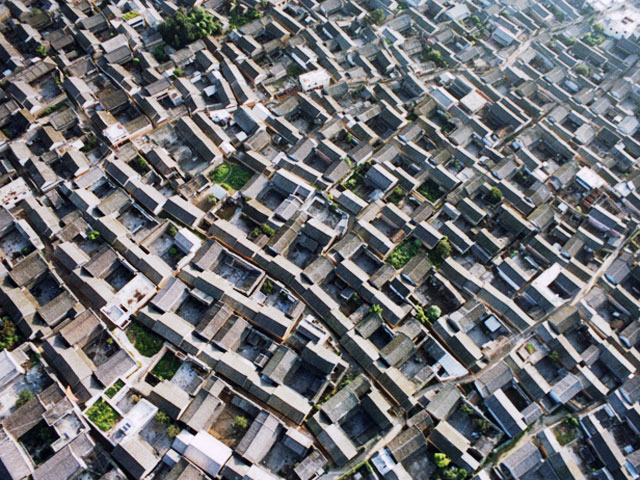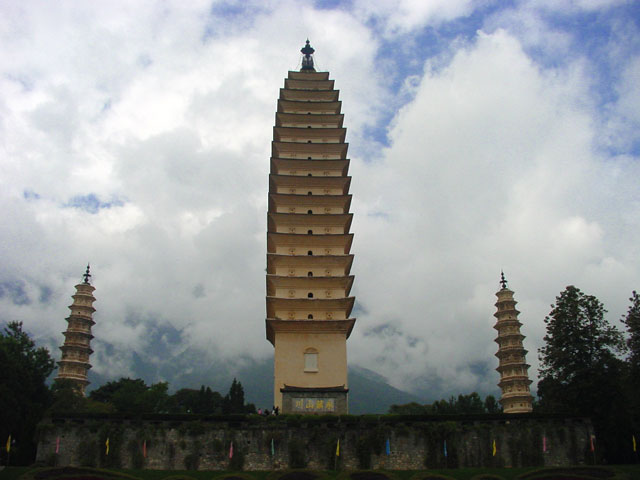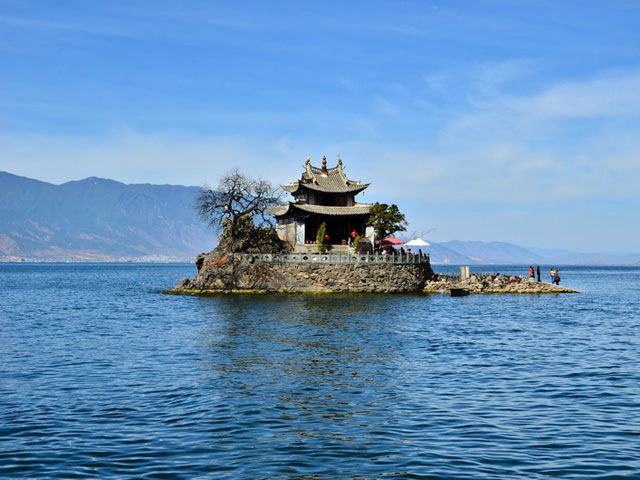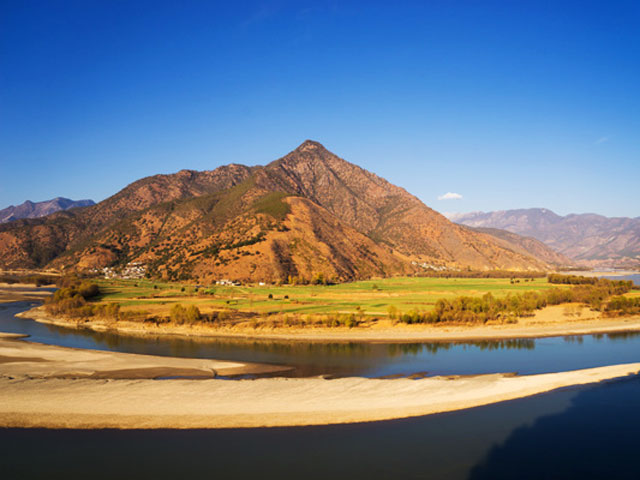 D9 Dali-Guiyang (Flower Stream Park ) (B)
After breakfast, fly to next beautiful city, Guiyang. Guizhou is a beautiful land rich in both ethnic minorities and Karst style mountain. And Guiyang, the capital of Guizhou, is a city in Forest. We think you may be tired of the old towns, so today China Exploration arranged a pleasant walk in Huaxi park, also called Flower Stream Park. It is a beautiful park with a lot of locals, some of them even swim in the clean river. And you can also ride a bike in this beautiful park, breath fresh air.

D10 Guiyang-Libo (Xiaoqikong Scenic Area) (B,L)
Since there are so many beautiful places in Guiyang, China Exploration will only show you the typical and unique. So today your destination will be Xiaoqikong (Small seven-hole bridge) Scenic Area. It lies in Libo county in southern Guizhou Province, about 290km away from Guiyang. The scenic area belongs to the Karst topography with peculiar landforms, magnificent peaks and is crisscross with crystal-clear springs and streams. It's fantastic primeval scenery formed by virgin forests, limestone caves, twin lakes etc. A small seven-arched bridge spans the river, hence the name of the scenic area. And night stay in the small city of Libo.

D11 Libo-Kaili (Xijiang ) (B,L)
Kaili is known for its Miao people folklore and rice terrace, so today your tour destination will be Kaili. After 3 hours' driving, you will arrive in Xijiang Miao Village in Kaili. Xijiang Miao Village is recognized as the biggest Miao minority village. This is the best place to learn Miao ethic minority's history and traditional culture.

Following the farmer's trails, you would enjoy the nice scenery, such as terraced fields rising along the slopes, intricate wooden houses in Miao style, and hard working farmers. And the women still dress up in lots of ornamental silver jewelry. In their culture, silver could dispel evil spirits. Overnight in Kaili.

D12 Kaili-Guiyang-Guilin (B)
You will be back Guiyang in 3 hours' driving in the morning, and then in the afternoon, fly to Guilin, another beautiful mountain city in China. Be transferred to hotel.

D13 Guilin-Yangshuo (Li River Cruise / Biking in the country Side) (B,L,D)
The landscape of Li River could be the most beautiful in China. So tour will start from Li River cruise today. Along the picturesque Li River, you will enjoy the jem like Li River and Karst style peaks, also hear many romantic tales about the peaks and love. It is typical China hill, just as you want!

Arrive in Yangshuo town in the afternoon. Because too many Westerners like Guilin and reside here, Westerner Street rose up in Yangshuo after the open of China. It is a bit crowded to travel through Westerner street, but it is interesting.

And today China Exploration will arrange a mild biking tour for you. The country side of Yangshuo is beautiful,and biking is the best way to explore this land. And you will also be guest in one of the local villagers,and have a dinner at local villager's home.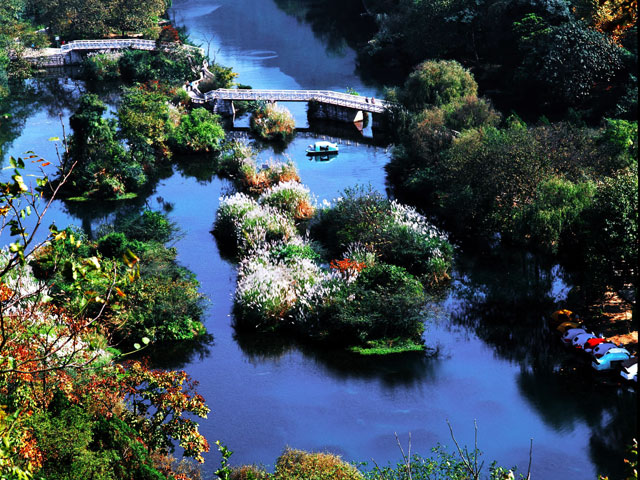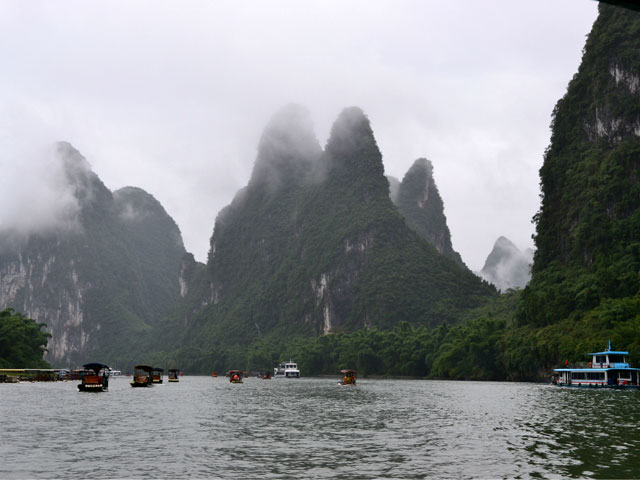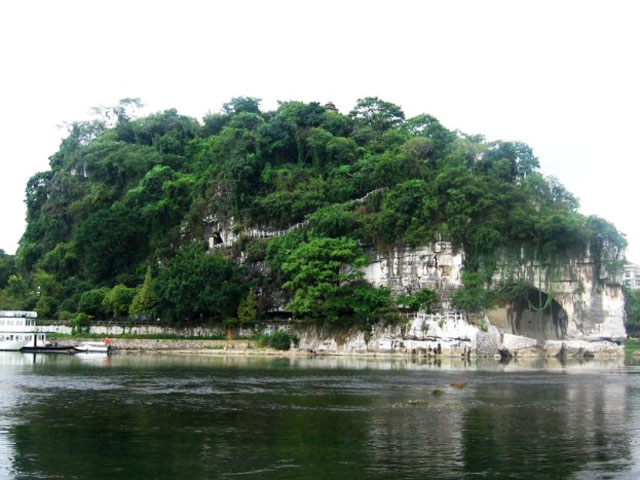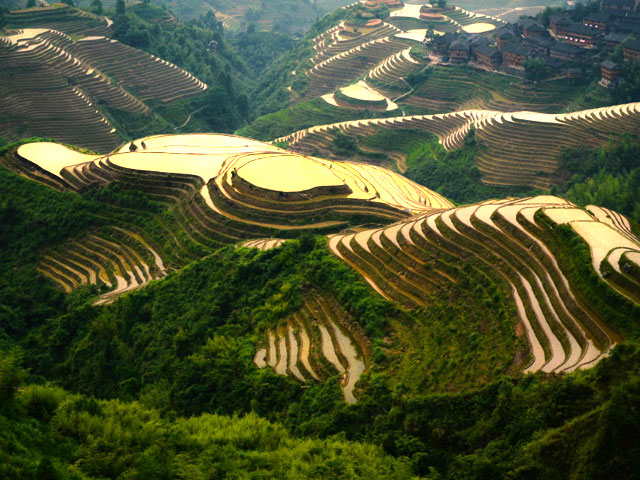 D14 Yangshuo-Longsheng (Elephant Truck Hill / Longji Rice Terrace) (B,L)
The beautiful land of Guilin is not limited in Yangshuo, and Longji Rice Terrace is also deserved. So today China Exploration will arrange a mild hiking in Longji Rice Terrace. But you will drop a visit in Elephant Trunk Hill. The Elephant shaped hill is the symbol of Guilin. The hill resembles as an elephant drinking water from the river with its long trunk.

Dragon's Backbone Rice Terraces has been carved from the mountains for hundreds of years. Don't worry, it is not difficult hiking, anybody can deal! In Longji, local villagers are mostly Miao and Zhuang ethnic Minority, naturally you will experience their pure culture here. Overnight in Longsheng.

D15 Longsheng-Guilin departure (B,L)
In the morning you can continue to explore the rest of the rice terrace, or just free walking for yourself' exploration. After lunch, drive back to Guilin.

Finally transfer to airport. Fly to your next stop.

Reference: From Guilin, there are flights to Hong Kong, Shanghai, Beijing… If you need the extension to other city, please feel free to contact China Exploration.

Reference: there are many domestic flights and international flights from Chengdu, including Amsterdam, Munich, Sydney, Bangkok, HK, San Francisco, Dehli, etc.
Seasons: All Year Around