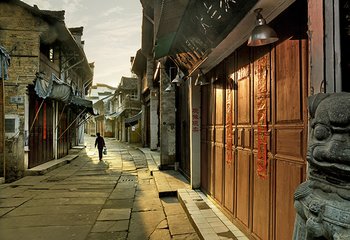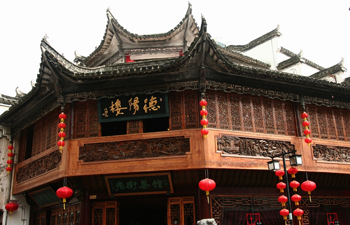 Today you will arrive in Huangshan city, your local guide will wait you at the airport or train station. It is very convenient for you to go to Huangshan from Beijing, Shanghai, Guangzhou, Hangzhou by flight or train. After picking you up from the airport or train station. Your local guide will send you to your hotel.
After checking in the hotel, you are free to walk around in the
Tunxi old town
.
---
Day 2: Mt Huangshan (B, L, D)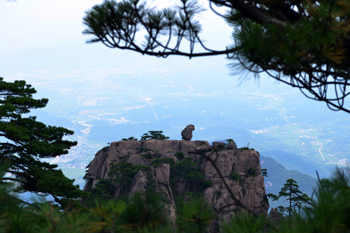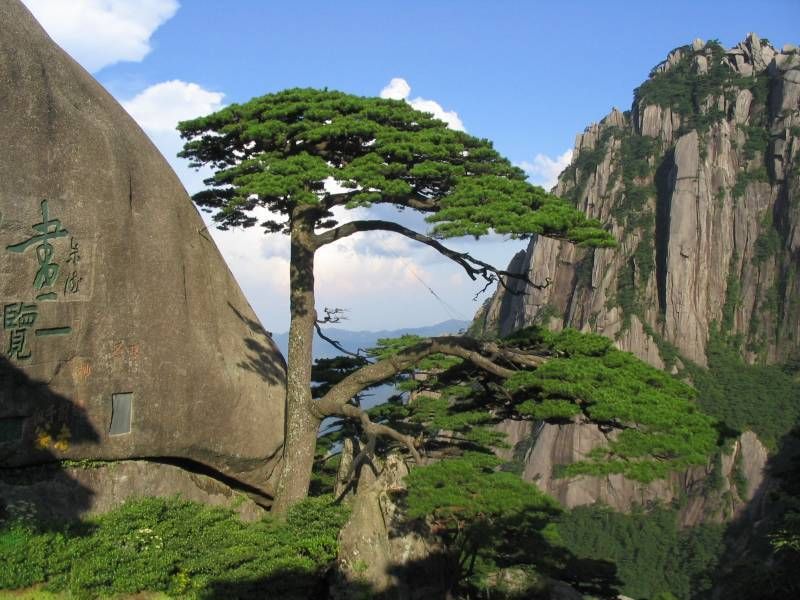 After having breakfast in the hotel, you will head for
Huangshan mountain
. It will take about one hour to get there. After arriving at Huangshan mountain we will ascend the mountain by cable car very soon. Mt Huangshan has long been known as the most beautiful mountain in China, it is said "
people will never visit mountain after returning from Mt. Huangshan.
"
The various stones, pines, peaks, will show us the magic of nature everywhere. Everywhere could be a natural bonsai garden. You will hike on the mountain to explore the various spots of Huangshan mountain, such as Welcoming Pine, Lotus peaks, Turtle peaks, etc. The Sun set of Huangshan is also a beautiful wonder.
Night in hotel at the top of the mountain.

---
Day 3: Huangshan:
Hongcun Village + Xidi Village
(
B, L, D)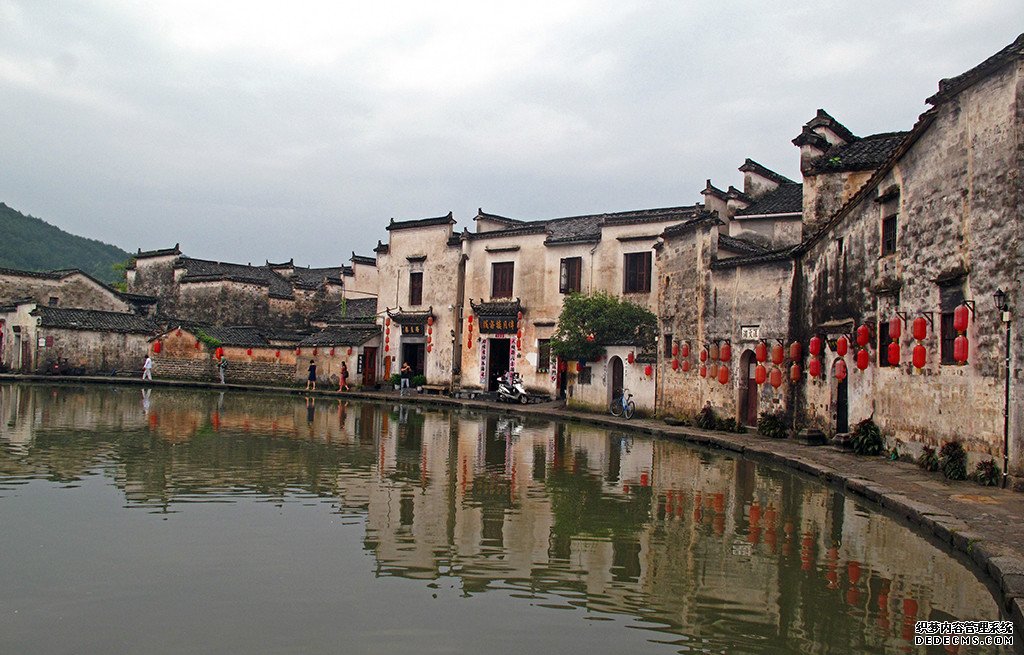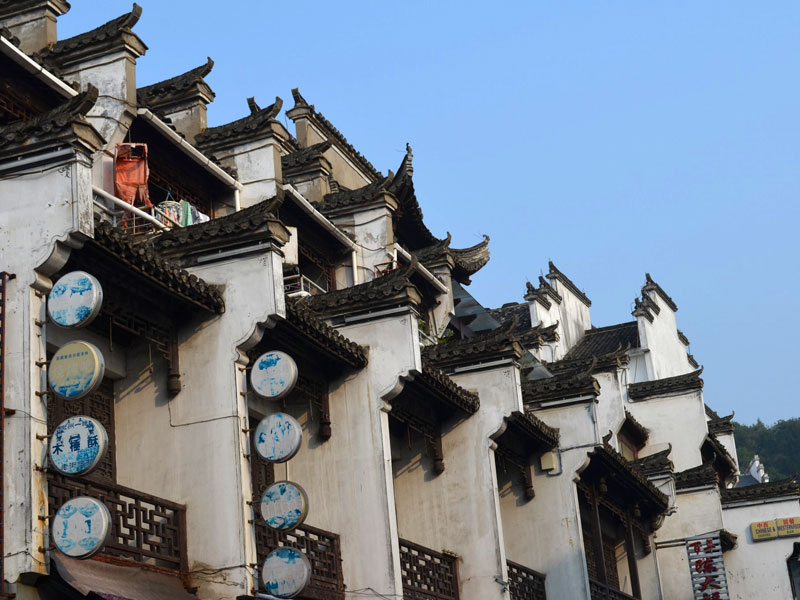 Get up early and try to catch the Sun rise of Huangshan mountain. After breakfast, you will descend the mountain and then head for
Hongcun village
, which is as beautiful as a water-collor-picture in China. The lotus lake, stone bridge, square yard, etc.
In the afternoon we will head for another ancient village called
Xidi
. It is more known for its various memorial arches, which will tell us the long history of China.
You can rent a bike to ride around it and search for the impression of authentic China
today.
Night in local traditional guesthouse.
---
Day 4 : Huagnshan - Changsha (B, L, D)
Today we will continue to visit the
old village of Xidi
.
I
n the afternoon we will r
eturn to Huangshan city , and then take the bullet train of G635 (16:09-20:32 ) to Changsha in Hunan province. Check in hotel.
---
Day 5 : Zhangjiajie Tour (B, L, D)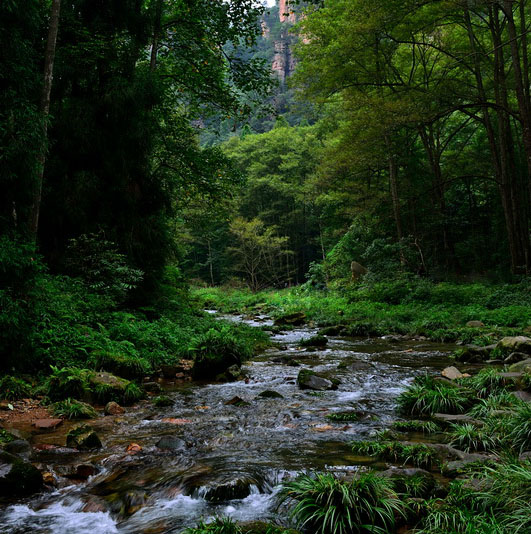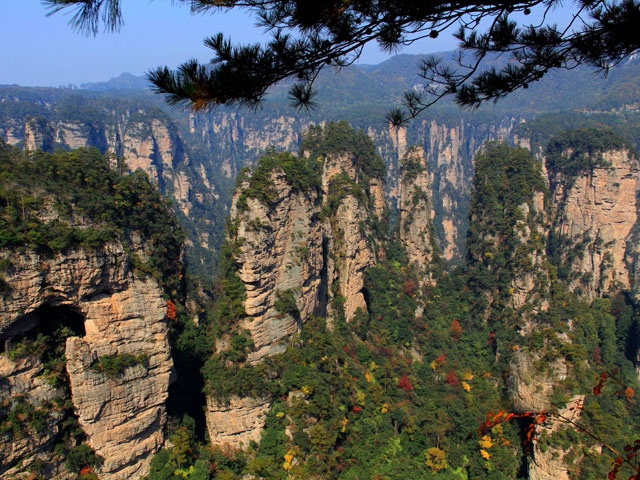 You will visit
Golden Whip Brook
(also named Jinbianxi) firstly , which is reputed as the most beautiful canyon in the world and also your tour guide will tell beautiful story about the golden whip related to China first emperor and Great Buddha -Guanyin. In 3 hours hiking come to an end at
Shuiraosimen
(four streams converge here), Bailong elevator
-world engineering wonder locates here, which outstands as the world tallest one with the height of 326 meters, it take 1.58 seconds to transport tourists from the bottom to the Yuanjiajie
top exhibiting unbelievable and fantastic views.
And then take local coach to Tianzishan mountain . Tianzishan
means King mountain in English, because its Tujia minority chief-Xiang Dakun uprising in Ming dynasty 500 years ago recorded in the history. Xiang Dakun is honored as a king. In Tianzishan the huge forests of pillars stand foursquare against the distant blue hills, announcing themselves to be the very treasures that Unesco declares them to be.Tianzishan present itself in distinctive shape, geological speaking, and the rock formation is older than that in Yuanjiajie, you will have fantastic experience of stunning views, against the backdrop of sunset the Tianzishan cable transport you down the mountain and return to your decent hotel.
---
Day 6: Zhangjaijie - Chengdu (B, L, D)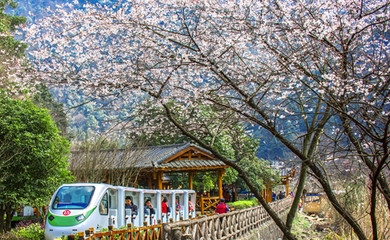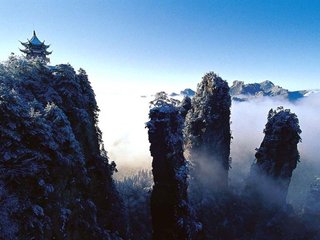 In the morning, you will continue the tour in Zhangjiajie national park.
The corridor of picture
,
where you will enjoy the beautiful peaks from their buttom. And then head for
Huangshizhai
, the largest view stand in Zhangjiajie, there are numerous lookout points for stunning views, from which you can see nearly half the peaks of Zhangjiajie, there is a popular saying "
if you don't visit Huangshizhai, you can not claim you have been to Zhangjiajie.
"

In the afternoon you will fly to Chengdu. Night in local hotel.
---
Day 7 :Chengdu - Leshan - Chengdu (B, L, D)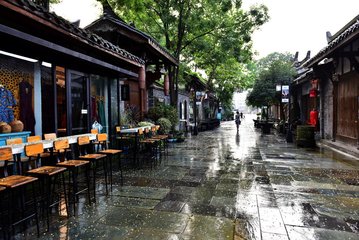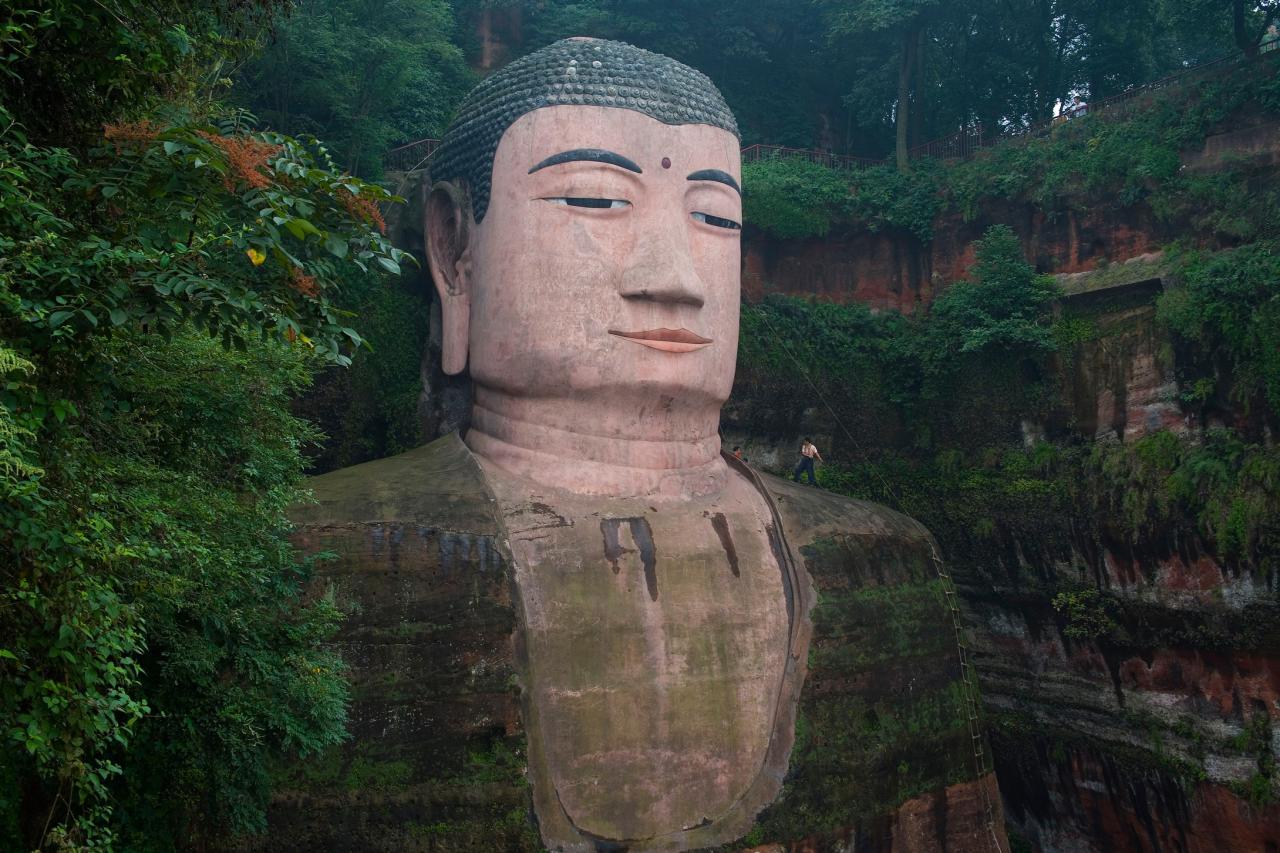 In the morning you will drive to Leshan city in about 2 hours, and then your tour guide will lead you to worship the
Gaint Buddha
. There is an old saying about the Buddha , "
The mountain is a buddha , and the buddha is the size of a mountain
", so you can image how big the buddha is. And then we will walk up and down along the zigzagging mountain trails along the Giant Buddha, from it is head to shoulder, and from leg to foot. In front of the Buddha is the good view of the joint of Minjiang River, Dadu River and Qingyi River.
In the afternoon return Chengdu, drop a tour in the
Wide and Narrow Alley
built about 300 years ago. Although many of western coffee bars have occupied here, you can still trace the anicent history through the square yard and wooden door.
---
Day 8 :Chengdu - Maoxian (B, L, D)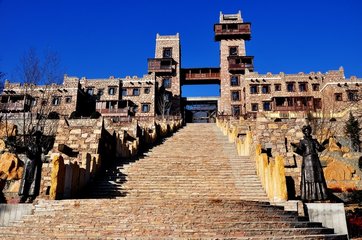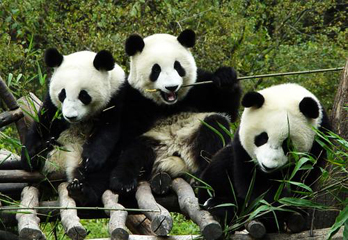 Sichuan is the hometown of
Giant panda. T
his morning you will head for the
Chengdu Panda Base
firstly. You will walk around in the wide and beautiful bamboo garden as well as searching for many pandas in the garden, from adult to younger one. It is amazing to see the lovely pandas making various funny movements in eating and playing, also it is a good chance to take some lovely pictures of them.
In the afternoon drive to Maoxian, it will take about 3 hours to get there. Maoxian is the main residence of Qiang people, and you will drop a visit to the
China Qiang Town
, where you can see many huge tower-type castles.
Night in local hotel.
---
Day 9 : Maoxian - Huanglong (B, L, D)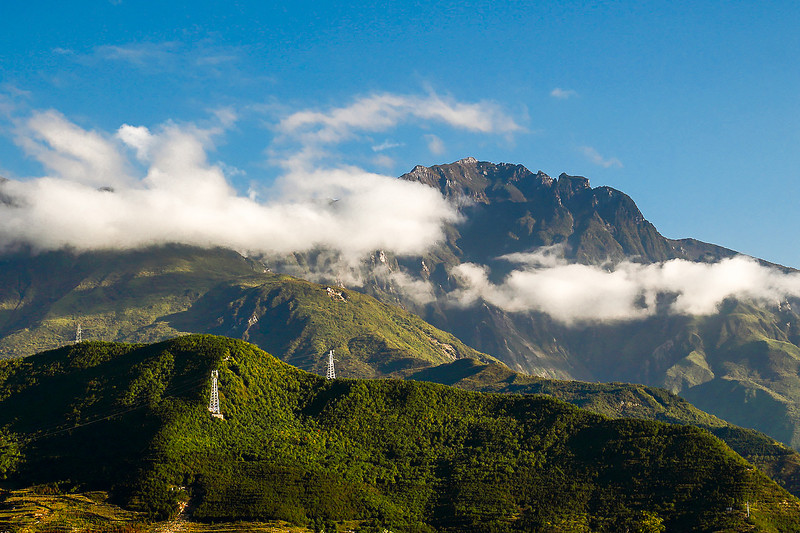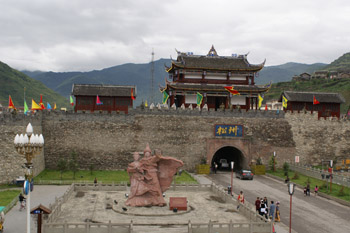 In the morning we will leave for Huanglong, after about 3 hours' driving we will visit
Songpan old town
. It is a bit long driving, but you will encounter a lot of huge mountain, valleys, big rivers en route.
In the afternoon, you will take cable car to ascend the summit of
Huanglong mountain
. It is just the season to enjoy its snow peak, colorful lakes. The calcified lakes of Huanglong are the most famous, which show tourist various colors.
You will walk down the mountain, and then head for Chuanzhusi village for night.
---
Day 10 : Huanglong - Jiuzhaigou (B, L, D)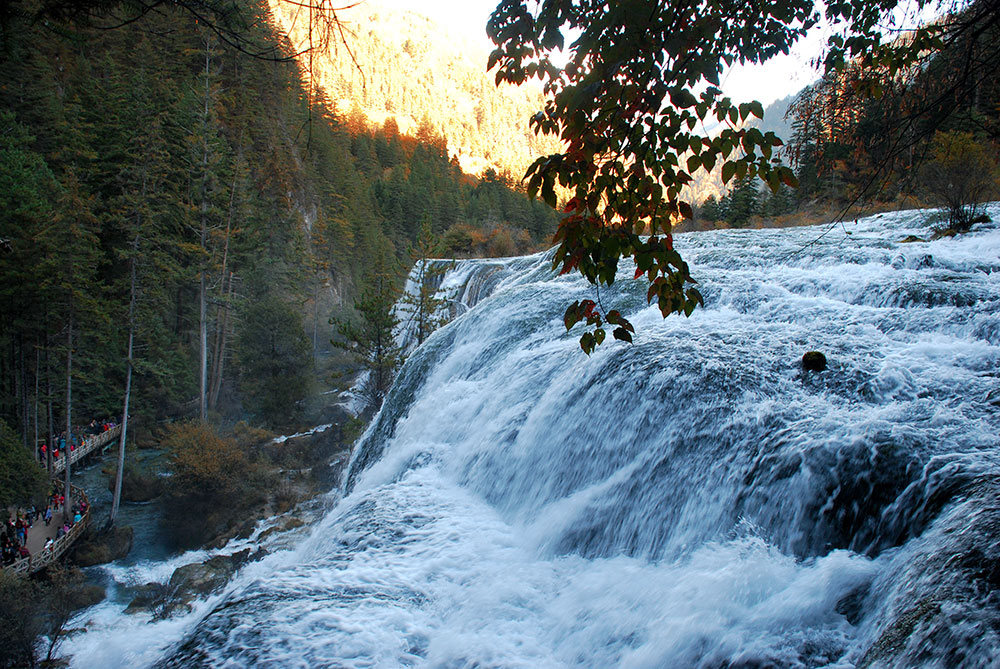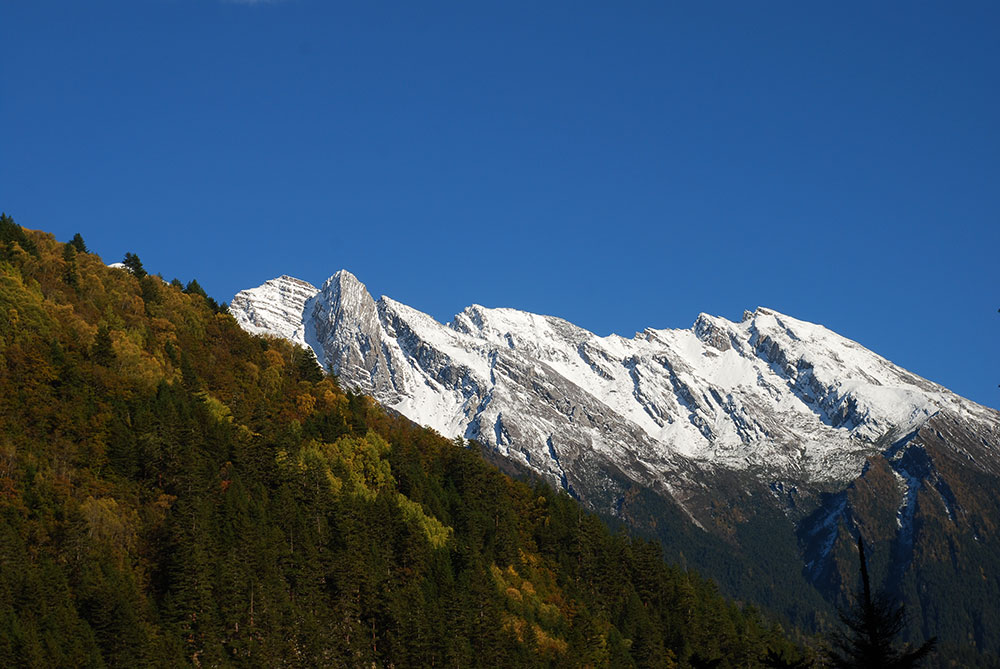 In the morning drive to
Jiuzhaigou valley
in about 2 hours.
Jiuzhaigou Valley consists of 3 valleys, and a lot beautiful lakes, waterfalls, virgin forest, Tibetan villages are scattered in it, such as Long lake, Tiger lake, Swan Lake, Bamboo Sea, Mirror Sea, Pear Waterfall, Norilang waterfall, etc.
And you will visit one or two valley today.
Tonight you will stay in Jiuzhaigou.
---
Day 11 : Jiuzhaigou valley Tour (B, L, D)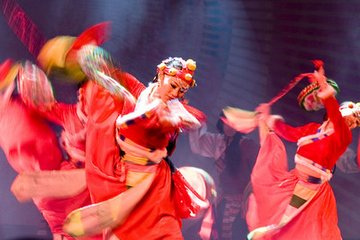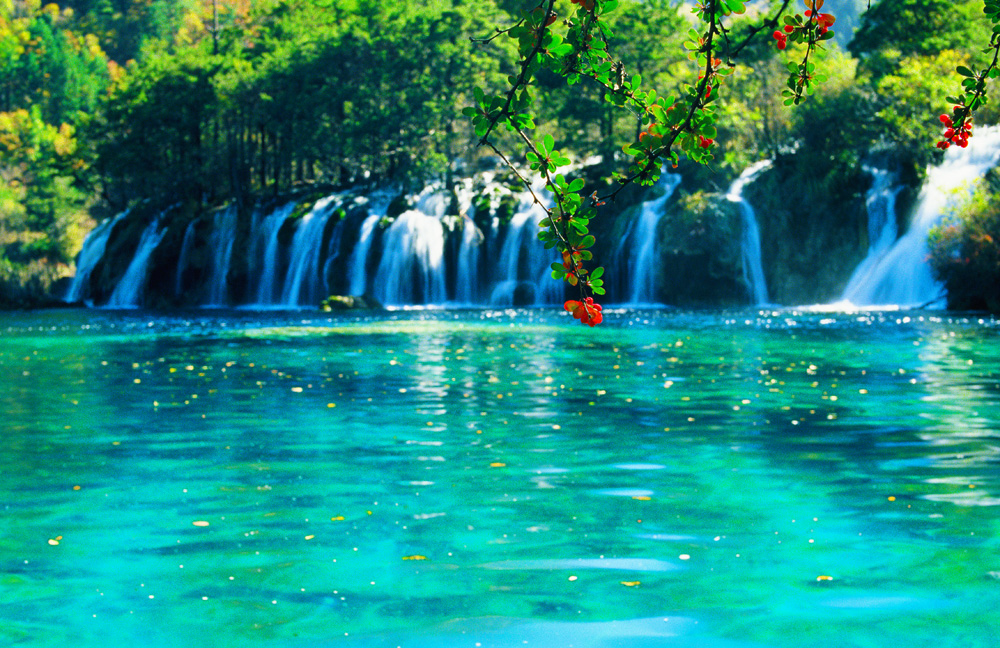 Today you will
continue the tour in Jiuzhaigou Valley
. The valley of Jiuzhaigou is about 30 kms, and you can either hike in it or take local sightseeing coach to visit it.
The Tibetan dancing show in the evening is a highly recommended program for you as an optional tour.
---
Day 12 : Departure from Jiuzhaigou (B)
After breakfast, this journey of up to 12 days is over. All you can take is sweet memories and beautiful photos. Your tour guide will take you to Jiuzhaigou Airport, where there are direct flights to many cities, such as Chengdu, Chongqing, Xi'an, Shanghai and Beijing. These cities have international flights which could transfer you back to your country directly.
Sincerely hope you can come again, I wish you all the best.