D1 Arrive in Beijing
Today we will arrive in Beijing, the capital of China with
a history of thousands of years
. Receive a welcome from our guide and then transfer to your hotel, and you will also learn your first Chinese" Nin Hao " for greeting.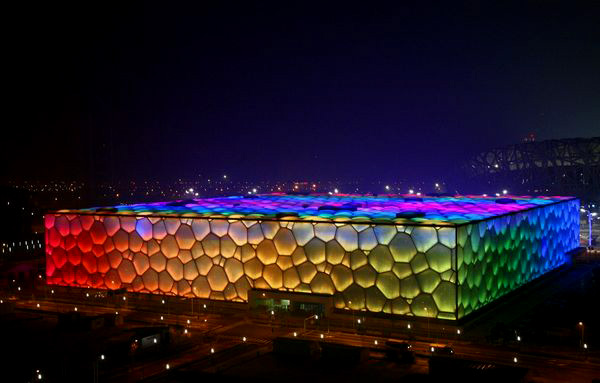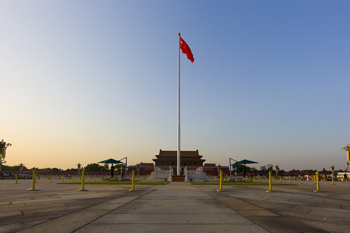 D2 Beijing City Excursion ( the Great Wall / Ming Tomb / Beijing Roast Duck )(B,L,D)
The Great Wall will be our first destination. As Chairman Mao has said: "Walk on the Great Wall, and to be a real man". China Exploration will chose the best section of Mutianyu Great Wall for tourists. We will walk on this ancient stone stage on feet, and trace the ancient history of China through the old wall and mountains. In the afternoon, a visit to the Ming Tomb will be an interesting adventure for us, where we will see how the emperors desired for immortal.
On the way to your hotels, we also arrange a short exterior visit to "the Birds Nest,water cube"---the main Olympic Stadium for the 2008 Olympic Games. Then you will have a chance to enjoy the Chinese traditional silk arts. In the evening we will enjoy a delicious Chinese banquet with the well-known Beijing Roast Duck, and you will see how Chinese treat their food as arts.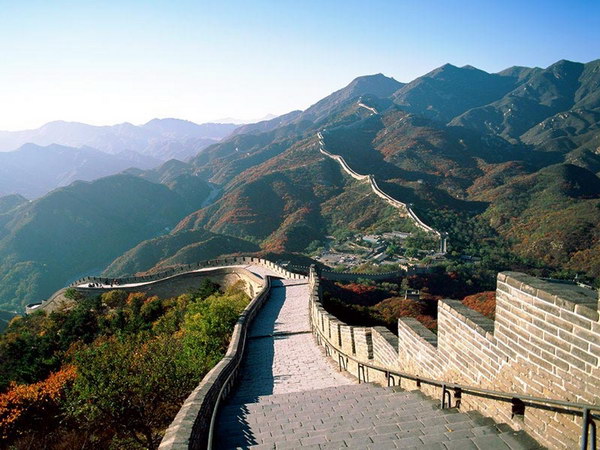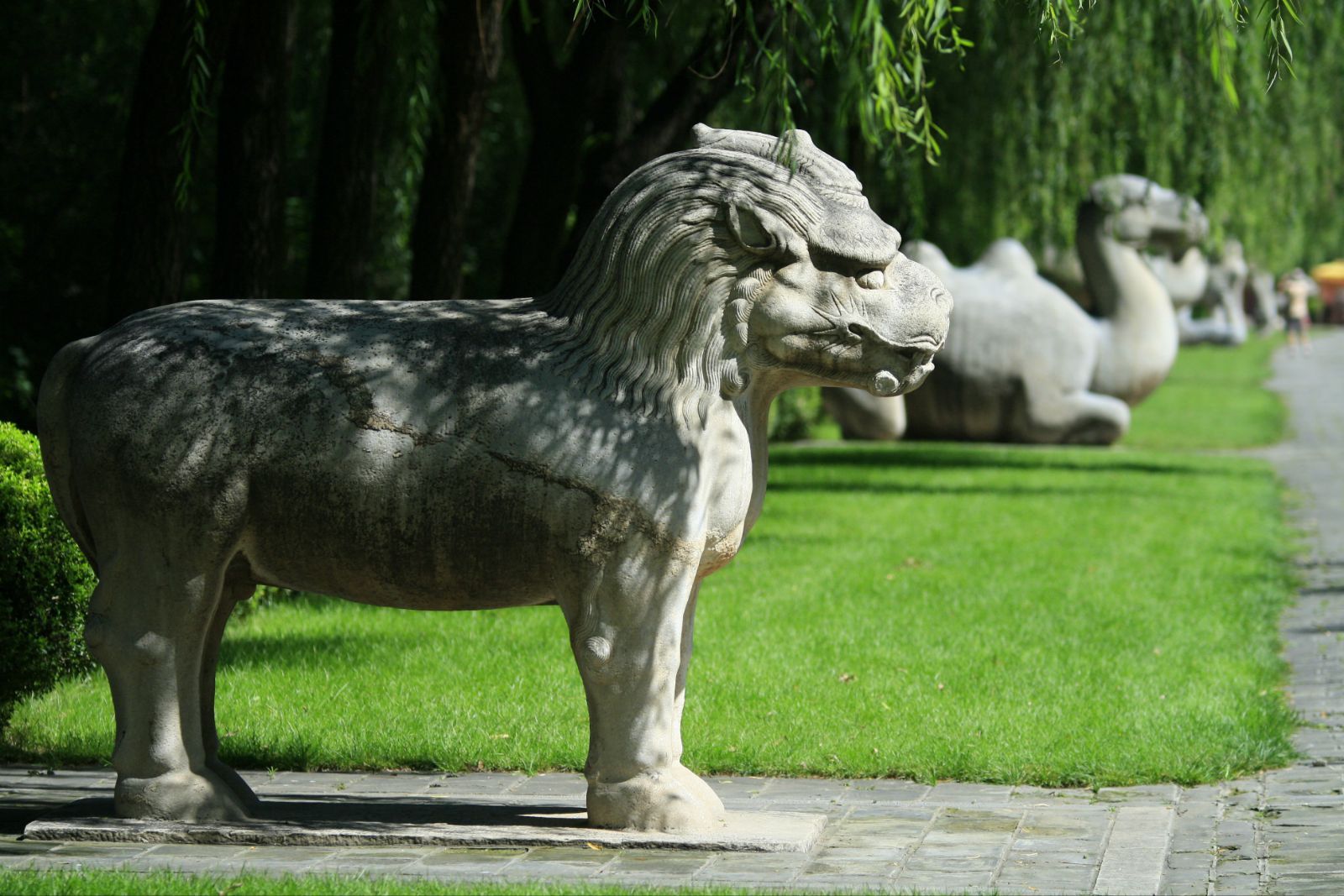 D3 Beijing City Excursion ( Tian'an Men Square / The Forbidden City / the Summer Palace/ Hutong (B,L)
Today we will explore the mysterious palace of Chinese emperors, the Forbidden City, which boasts having 9999 rooms and could be the biggest palace in the world. And we will also walk around in the heart of China, Tian'anmen Square . In the afternoon we will have a leisure walk in the emperors' royal garden, the Summer Palace, which is a much-loved summer retreat of the Imperial families, the lovely landscaped gardens, halls, pavilions and corridors are set around the lake. In the late afternoon we will explore the ancient Hutong, which is the traditional residence of Beijing people.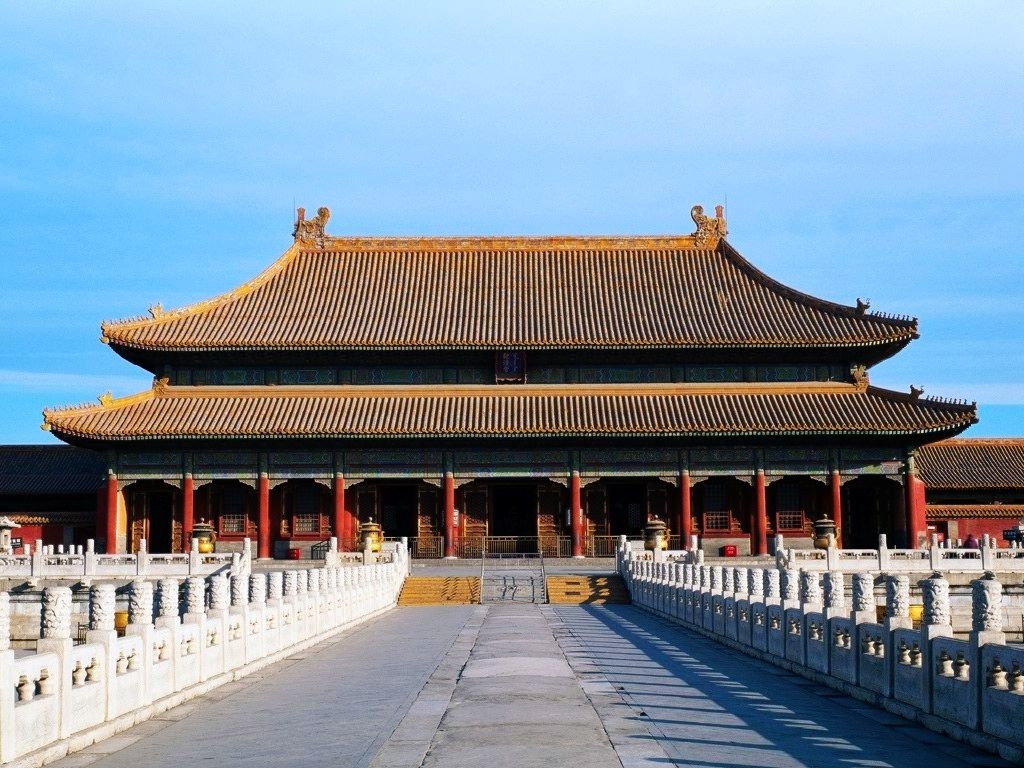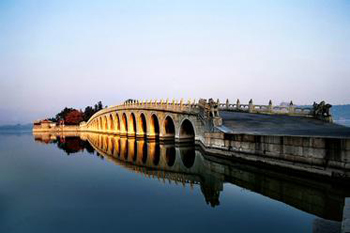 D4 Beijing City Tour ( The Heaven Temple / Hutong Tour ) (B,L)
Get up in the early morning and we will visit the Heaven temple, also called sky temple, which is used to worship emperor's ancestors and pray for a harvest season. And it is also a good chance to see local people doing morning exercise in it, such as Taiji, Dama Dancing, etc.

And we will head for Xi'an today. The high speed train of China has connected most of the big cities in China now, which make our travel much easier and enjoyable. So China Exploration prefers to arrange a tour of bullet train riding, therefore our tourists can enjoy more landscapes en route and know more about real China. G659(11:53- 17:36) is suggested. And your guide in Xi'an will meet you at the railway station, and then take you to hotel for rest.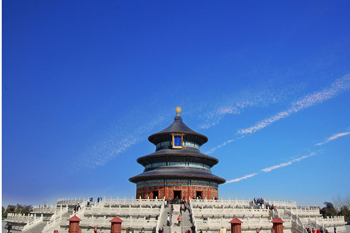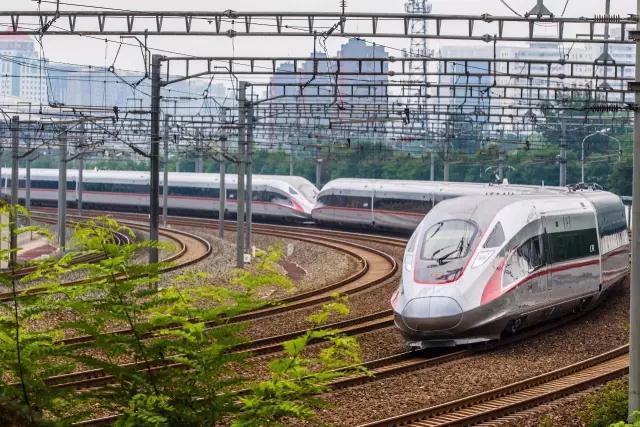 D5 Xi'an City Tours (The Terracotta Museum / Shanxi Province Museum / Muslim Square) (B,L)
Xi'an had been the most prosperous capital in China for over 1000 years. Surely the Terracotta museum is the most important spot. It will be an amazing experience to visit these old warriors and horses under earth for over 2000 years. And we will also learn how to make a warrior by our own hand.

In the afternoon we will return to Xi'an city, and then visit the Shanxi history Museum, where we will have a lecture about ancient Chinese history and culture. It will unfold the long history of China. And we will drop a visit to Muslim square in the late afternoon. Night in hotel.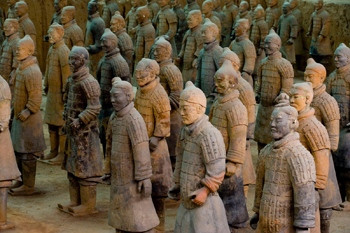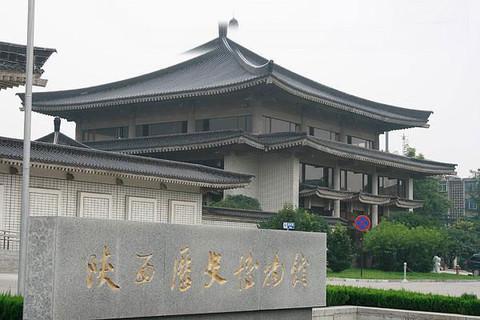 D6 Xi'an / Xining (B,L )
Fly to Xining in the morning. Meet with your guide in Xining and then visit the Mosque in Xining city. And board the train to Lhasa in the afternoon or evening, enjoy the landscape of Gebi desert en route. . Night on the train.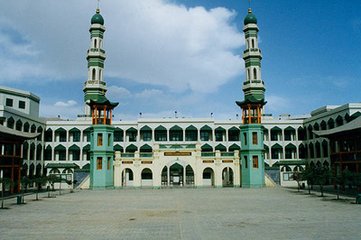 D7 Tibet Train Tour
Get up in the morning, you will find you are travelling on the wide Tibetan plateau. The whole day you will enjoy the endless grassland, Snow Mountains, nomad Tibetan, Yaks and more wild life en route. And we will pass by Mountain Pass of Kunlun ( 5200m ) and Tangkula ( 5600m) . But you will be minor affected staying on the train. Arrive in Lhasa in the evening, and receive warm welcome from your guide in Tibet. Night in hotel。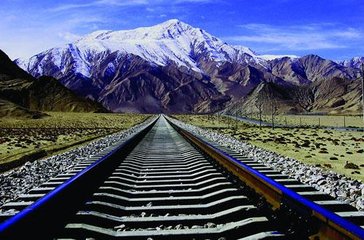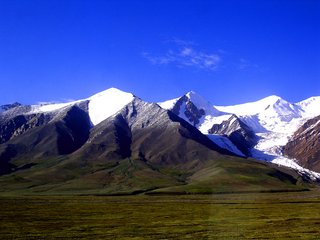 D8 Lhasa City Tour (
Potala Palace
/ Sera Monastery) (B, L)
After breakfast, we will visit The Potala Palace, the winter palace of former Dalai Lama, is the symbol of Tibet culture, so surely it will be in our visit today. You will enjoy the amazing wealth of Tibetan inside as well as its beautiful landscape outside.
After that, to visit Sera Monastery which means wild rose in the Tibetan language, because the hill behind it was covered with wild roses in bloom when the monastery was built. It is well known that monks debating in the afternoon at Sera Monastery, so you can try your chance this afternoon!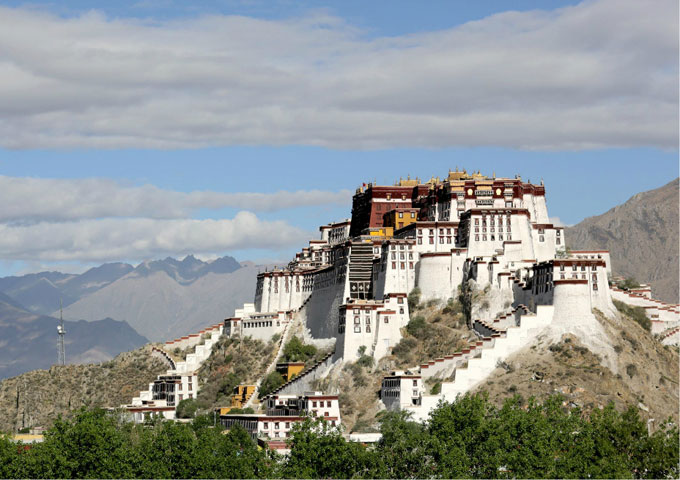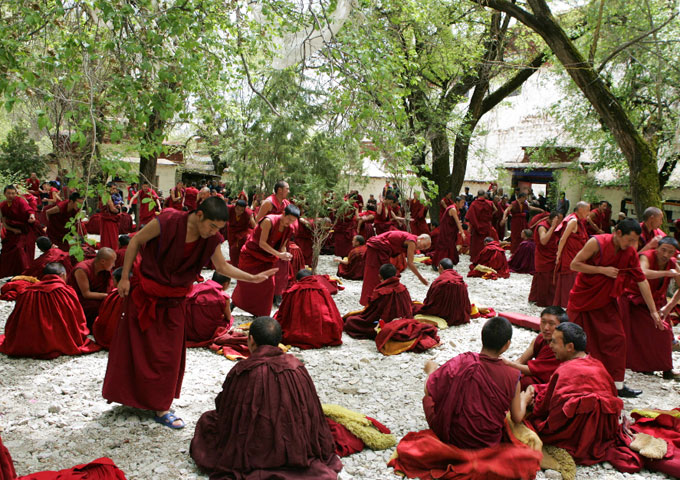 D9 Lhasa / Chengdu (Jokhang Monastery, Barkor Market ) (B L)
In the morning we will visit the ancient Jorkang Temple, and then enjoy the pleasure of bargaining in the Bazaar of
Barkor Street
. After that, we will bid farewell to Tibet and leave for airport and fly back Chengdu in the afternoon. Transfer to hotel for rest in Chengdu.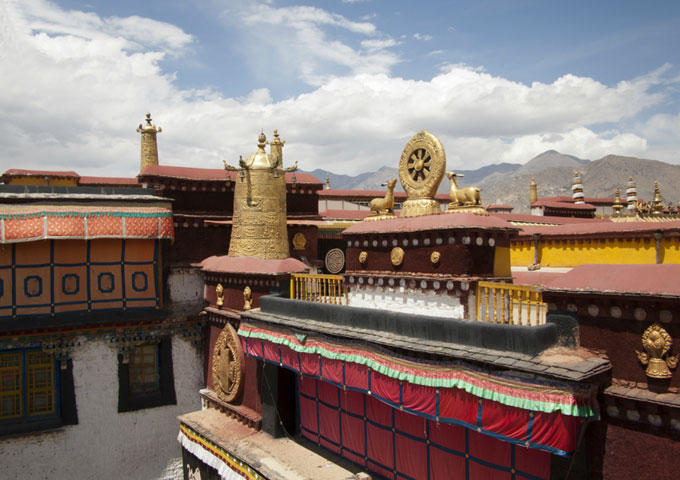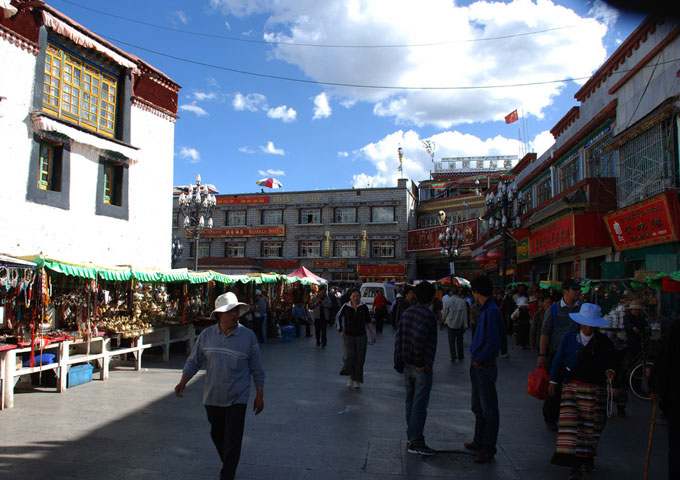 D10 Chengdu / Chongqing ( Giant Panda ) ( B, L)
In the early morning you will head for the Giant Panda Breeding and Research Center in the suburb, just 10 kms north to Chengdu, where you can see the lovely pandas making various funny movements in eating and playing, also it is a good chance to take picture for them. It is free! The most amazing is that you can also hold a panda in your arms to take picture by donating some money to the panda base. And it is also a pleasant experience to walk in the wide garden of bamboo.
In the afternoon you will take 2 hours' bullet train riding to Chongqing, enjoy the beautiful landscape of wide Sichuan plain. Meet with your tour guide in Chongqing, and then board the cruise in the evening.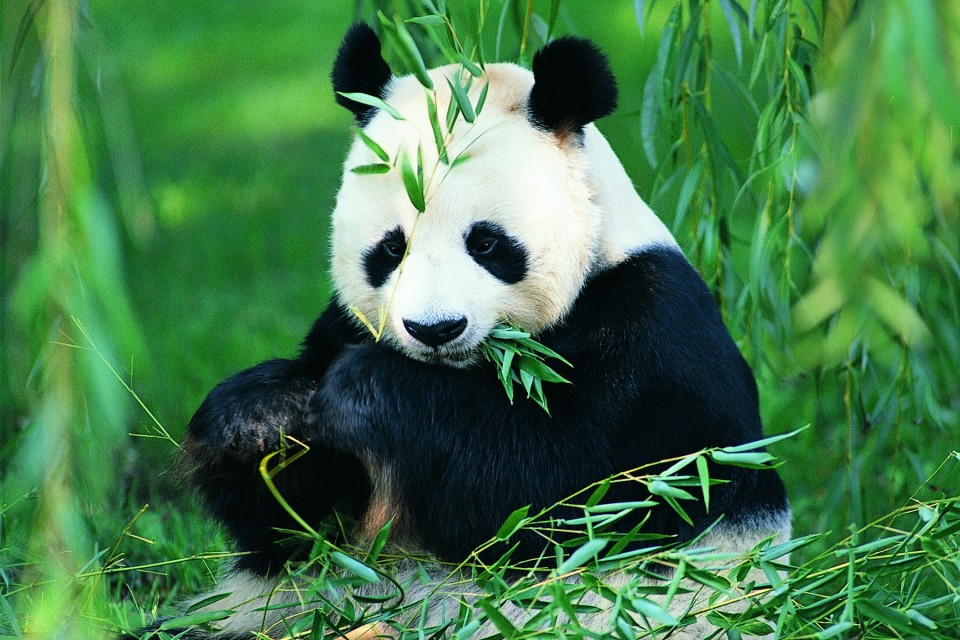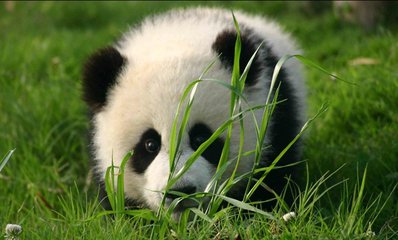 D11 Yangtze River Cruise(Shibaozhai or Fengdu) (B,L,D)
Enjoy the picturesque Yangtze River and gorges en route, and drop some shore excursion to Shibaozhai or Fengdu (depends on the schedule of boat and its service). Entertainment and organized activities on board, with Captain's welcome dinner to attend.
D12 Yangtze River Cruise (Shennong Stream or Lesser 3 Gorges) (B,L,D)
Enjoy the picturesque Yangtze River and gorges en route, and drop some shore excursion to Shennong Stream or Lesser 3 Gorges (depends on the schedule of boat and its service), cruise sails through Qutang Gorge and Wu Gorge. Entertainment and organized activities on board, with the farewell dinner party in the evening. And watch how the boat climb over the dam in the mid night.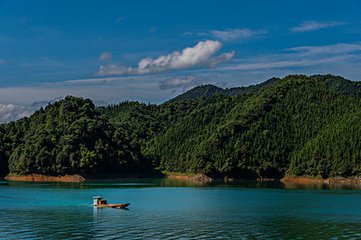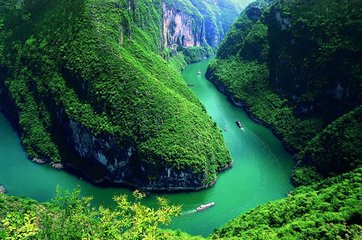 D13 Yangtze River Cruise/Yichang/Shanghai( Three Gorges Dam) (B,L)
This morning you will make shore excursion to the Three Gorges Dam project, and then sail through the last beautiful gorge of Xiling Gorge. Disembark upon arrival at

Yichang

. Your guide in Yichang will transfer you from the dock to airport after lunch. Take a flight to Shanghai. Upon arrival, your tour guide in Shanghai will transfer you to hotel to rest.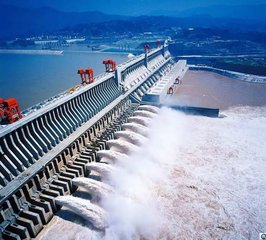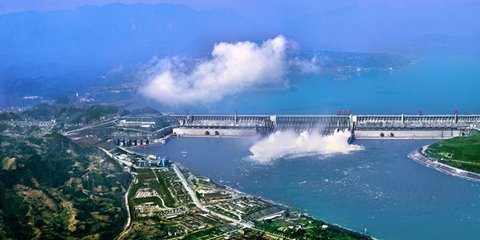 D14 Shanghai /Tongli / Shanghai (Tongli Water Village / Bund ) (B,L)
Tongli village is a river channels crossing villages and still remain its traditional culture. We will explore this water village in the morning. In the afternoon we will drive back to Shanghai. The night of Bund deserve our trying. It is a beautiful street with a lot of European style architecture and flashing light!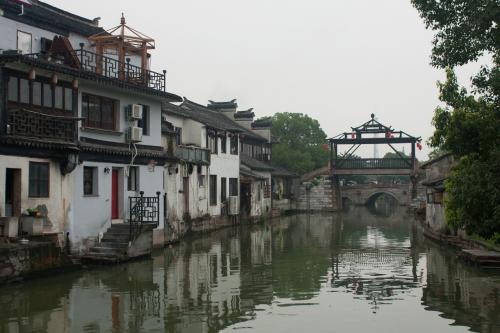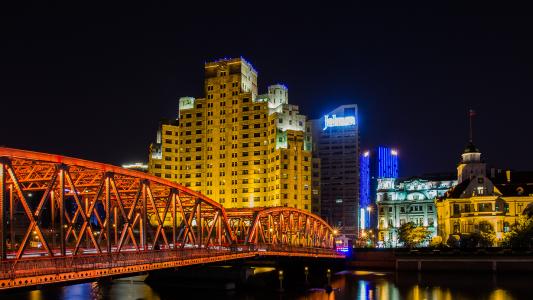 D15 Shanghai City Tour (The Shanghai Museum / Yu Garden/ ) (B,L, D)
The Shanghai Museum will show us the marvelous treasure of oriental Asia. So in the morning we will explore this famous spots. And then we will admire the Lujiazui financial center. As the most prosperous city in China, even in Asia , a lot of sky scrapers over 400 meters in height are standing in these area, the World Financial Center of 492.3 meters (1,615.2 ft) , and Oriental TV tower, Jinmao Hotel, etc. It is unnecessary to ascend these buildings, so just taking a local sightseeing bus to show around is enough for us.

In the afternoon our tour continues with a visiting to Yuyuan Garden, famous for its rock gardens, pavilions, halls and ponds. Then we will explore the old style Yuyuan market and prepare for our leaving. And enjoy a farewell dinner today before our leaving of China.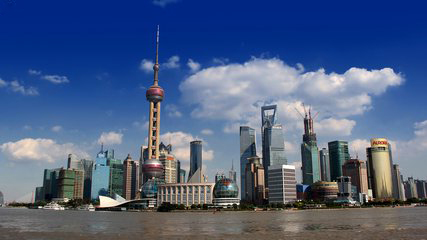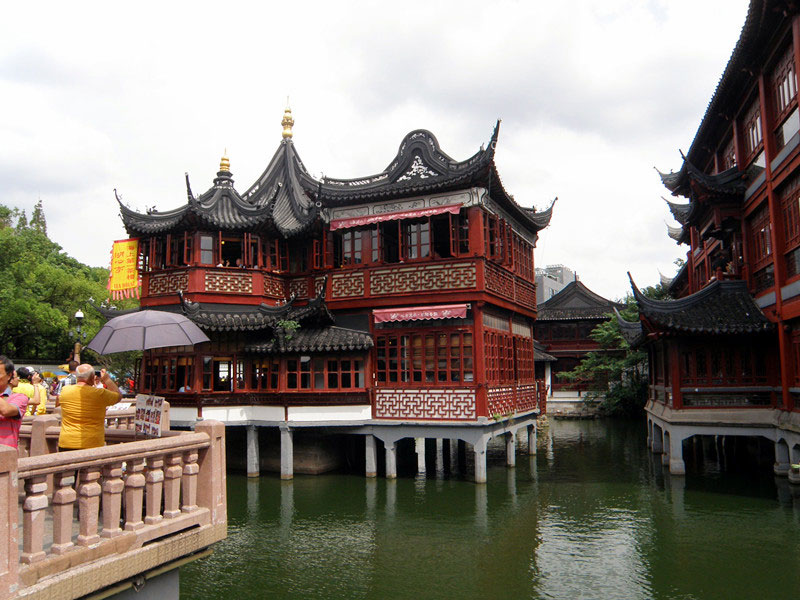 D16 Shanghai Departure (B)
In the morning we will head to air-port , say " Zai Jian " to China and leave China with sweet memory .
Our prices included:
1. Accommodation. For tourist class hotels will be about 3 star level, superior class will be about 4 star level, and deluxe class will be 5 star level. Each 2 people share one room.
2. The meals as schedule listed. Breakfasts in the hotel, Chinese lunches and dinners at local restaurant.
3. Tibet permit.
4. Yangtze River cruise ticket. For tourist class boat will be about 4 star level, superior class will be about 4 star level, and deluxe class will be 5 star level. Each 2 people share one room.
5. Tour site tickets.
6. English speaking guide service.
7. Domestic flights tickets of Xi'an /Xining, Lhasa / Chengdu, Yichang / Shanghai, economic cabin seats.
8. Train tickets. High Speeding Trains ticket from Beijing to Xi'an, second class seat; soft sleeper from Xining to Lhasa, every 4 people share one compartment; bullet train from Chengdu to Chongqing, second class soft seat.
9. Private transportation in the airport / hotel, tour site between.
10. Travel personal accident insurance with the highest refund of RMB 300000.00/ per people
Our prices not included :
1. Meals we have not included. China food is well known in the world, and almost each city has its unique and delicious foods, so we prefer to release the chance for tourist so that you can try more Chinese food as part of your discovery.
2. Your international flights.
3. The tips to guides and drivers. Certain tips can greatly encourage the works of guides and drivers, but you are not obliged to pay it.
4. The insurance for your property and medicinal cost due to your own health condition.
5. The cost of China visa, but we can provide China visa invitation letter free.
6. Shopping.