Napa Lake Nature Reserve is 3,125 square kilometers, the height of it is 3,266 meters above sea level, and the lake water area is 660 square kilometers.
The protected area is flat, surrounding with hills in three directions. Napa Lake Nature Reserve is the ideal place protecting rare black-necked cranes. The September to March the following year, black-necked cranes are in this habitat about half a year.
Shangri-La Napa Lake Nature Reserve is the most scenic areas of the plateau, and it is also the county's largest grassland. Shangri-La County, eight kilometers away from the county in the northwest, is a seasonal high mountain lake, which is also one of the hot-alpine meadows in Yunnan Province.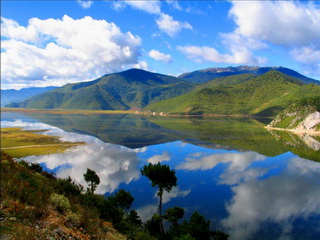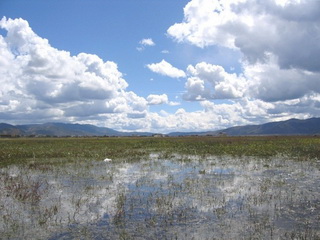 The difference of the temperature from south to north in Yunnan Province is as same as it from Hainan to Heilongjiang. You will go through several different climate types from the peak of a mountain to the bottom usually.
Napahai is the largest grassland of the Country. As the humid climate of the protected area, the grass is growing faster here than that in the similar areas. Snow-capped mountain, grasslands, livestock formed the Saibei scenery in the southwest.

Napa Lake Nature Reserve is famous of black-necked cranes. Except the black-necked cranes, there are gray-yan, Bar-headed Goose, Hui He and a large quantity of water birds, which are the provincial animal protection. There is also the beautiful natural landscape.
Related Tours:
Fairy Land Photo Tour in October