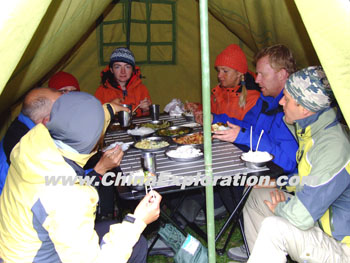 Why Trek in China?
Hiking or trekking can get our body working hard enough, to benefit us both physically and spiritually. And China possesses diverse resources in both nature and culture. There are many nice places for trekking and hiking in China.
Why Trek with China Exploration?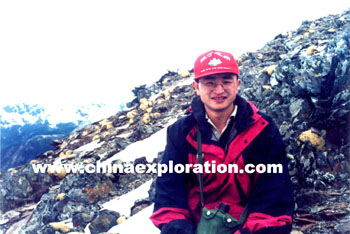 We boast we are real and top experts in hiking and trekking in China. We provide trekking and hiking both in Tibetan plateau and culture site of inner China since 1996. From ancient Great Wall, sparse Gebi Desert to Everest in Tibet, we take traveler to everywhere in China. We are aiming to take the traveler to discover the real China himself / herself through the beautiful landscape and hospitality of locals. The true is many travelers have hiked with us successfully directly booking from us or from over sea adventure companies, which still remains sweet memory for both us now. During our service, we have formed a reliable team of guides and backup teams, which are real important trekking tours,especially for the long expedition in Tibetan plateau.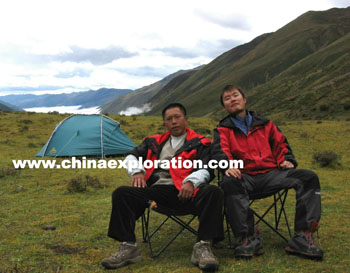 What kind of service you can expect from China Exploration?
China Exploration will design a suitable route according to customer's interest, time and hiking experience during the first stage of discussion. During the tour, our tour leader will always accompany the traveler to ensure their safety as well as control the whole trip.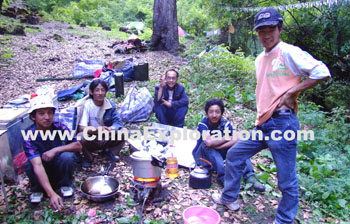 And our office will watch the process and ready to give any help. In some of the trekking, back teams are required. Our backup team will go ahead of the traveler and set up base camp with hot water to wait for the arrival of traveler. Nice cooked outdoor meals of western style or Chinese style will be provided by our crew after one day's trekking. Our service aims to make the customers have the best recreation after one day's trekking. Our camping gears are applicable to various conditions as Tibetan plateau, desert. Sleeping tents, cooking tents, toilet tents, cooking gear, etc, our gears can ensure the traveler comfortable in maximum.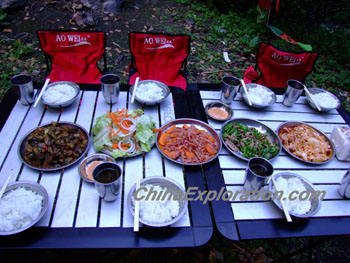 What kind of products China Exploration Provided ?
Above are a few classic routes we recommended in our experience. But please remember, they are not all the trekking products we provide. China is wide, and we are also discovering more interesting place for our clients each year. We are real expert of China trekking; all of the routes listed in our web have been successfully operated, not copied from other's web, so we listed a few groups we have done in the past.
Trekking & Hiking