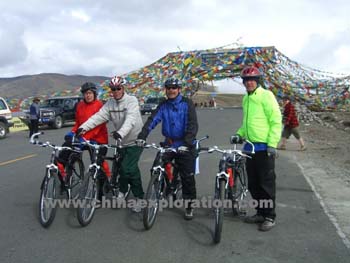 Eco tour in China is a wide conception. Any one who is interested in Eco tourism can found their paradise in China since China has such a great
biological diversity
in forests, grasslands, deserts, plateau and wetlands, together with its large size, creates.
China Exploration is always devoting to develop the Eco tour in China. Believing Eco-tourism is a way to save the nature and a "win-win development strategy for undeveloped rural areas."we are providing tours of biking, riding, photo, Golf, and more for tourist worldwide.
We are trying to help tourists seeking out wild and scenic areas for an active and educational trip, show them the real nature and some of the unique lives in our planet.
Below we copied a few suggested programs, but you are greatly welcome to give us your idea and specific interest in China Eco tour.
Eco-Tour
Total 1Page19Article record