Since China is rich in natural and culture resources in its vast land, it provides enough material for photo tours. In Spring, flower blooms in the mountain, in summer, rise terrace is at best time, in autumn trees are showing their best colors, in winter ice decorate the world like fairyland, and you can also come for some unique festival of ethnic minorities, to record the most moved moment of villages by your camera.
China Exploration will show the customer the best place and best time for photographers.
CE-ET-07
October Photo Tour in Sichuan
Sichuan is famous or its beautiful nature of west Tibetan plateau and the unique culture of Tibetan and Qiang people there. October is the best time for the photo tour there. At that time, the lakes and forest of Jiuzhaigou will show the world its incredible charm to the world.
Schedule:
Day 1 Arrive in Chengdu:
Welcome dinner; trip briefing.
Day 2 Chengdu
In the morning head for Wangjiang Park, a lot of locals are doing morning exercise as Taichi, dancing, etc. Try to catch the best picture of you. After breakfast drive to Chengdu Panda Breeding and Research Center, visit the Panda. After lunch we will continue to Sanxingdui Archaeological Museum in about 1 hr's driving. You will explore the mysterious Shu civilization 3000 years ago at Sanxingdui Museum. Back Chengdu in the late afternoon. And watch opera performance with "face-changing" masks.
D3 Chengdu / Pingwu / Tangjiahe River Nature Reserve ( Driving day 6 hrs )
Drive to Pingwu in the morning, you will pass by Mianyang, Jiangyou. You will enjoy the wide Sichuan plain. The famous Sichuan Earthquake has destroyed them partially, but they have all rebuilt and you can hardly see the ruin of Sichuan earthquake. In the afternoon enter the mountainous area, and arrive in
Tangjiahe nature reserve
. Check in the local guest house and prepare for the next day's visit. Night in local hotel.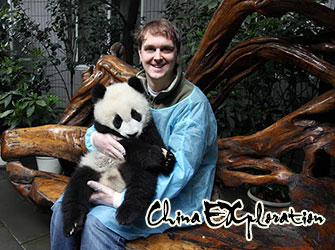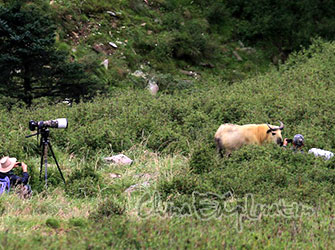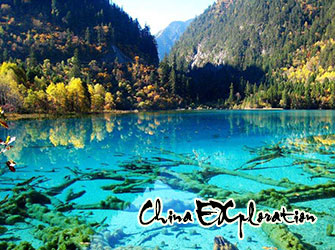 D4 Tangjiahe Nature Reserve
Today we will catch the shadow of animal in Motianling valley. After about half an hour's driving, we will hiking in the mountain about 2.50 hrs. Takin, tufted deer may be watched if you are lucky enough. Exit the valley in the afternoon.
D5 Tangjiahe Nature Reserve
Today we will drive to another valley of Shuichiping, it is lower in altitude so that more animals and plants can be seen, such as Takin, tufted deer, white lipped deer, golden monkey, etc. Exit in the late afternoon. Night in local hotel.
D6 Tangjiahe / Jiuzhaigou / Bai River Nature Reserve ( Driving day about 6 hrs )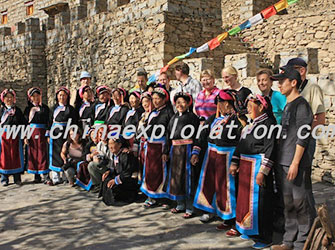 Today we will drive to Jiuzhaigou national park, enjoy the big mountain en route.
D7-8 Jiuzhaigou
Take the sightseeing bus to visit the Shuzhen valley ( 30 minutes ) , take photo for the Shuzhen Waterfall, Shuzhen seas, Luwei seas, etc. And then to Rize valley ( 30 minutes ) , take photo for the virgin forest, panda sea, pearl sea, the Lorilang waterfall, and the Long sea of Zezawa valley. Exit the valley in the late afternoon.
D9 Jiuzhaigou / Huanglong
Today we will drive to
Huanglong National Reserve
in 3 hrs in the morning. In the afternoon we will take 2 hrs' hiking up the mountain to catch the most beautiful nature. The colorful lake of Huanglong is the most famous. In the late afternoon we will descend the mountain in 1 hrs. Night in local hotel.
D10 Huanglong / Tangke
Drive up to the Tibetan plateau in about 3 hrs, In the afternoon take photo for the wide grassland of
Hongyuan
and Yellow River. Yellow river is still very clean in this upper section, it makes a graceful curl in this flat grassland. Look for a nice place to shot. Night in local guest house.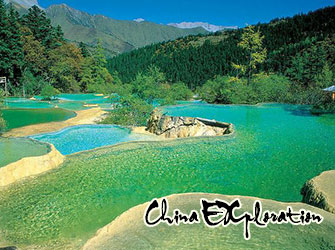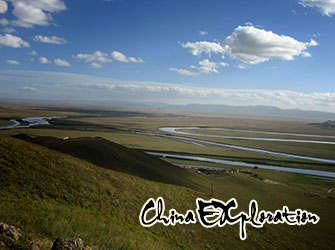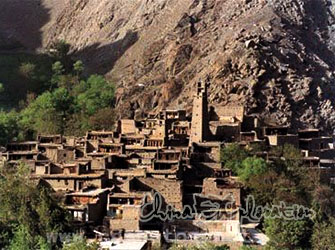 D11 Tangke / Lixian
Get up in the early morning to shot the beautiful Sun rise of grassland with yellow river. After breakfast we will drive to Lixian in about 4 hrs driving. Lixian is the main area for
Qiang people
residency, many Qiang villages still reserved. Taoping Qiang village is the best reserved in this area. We will take photo in this village. And at dinner you will suck the wheat wine with local people. Night in local guest-house.
D12 Lixian / Maoxian
Today we will drive about 2 hrs to another Qiang village in Maoxian, the famous Black Tiger Qiang village. It is the best reserved in Maoxian with less tourist track. All the day you can walk around in the village and shot for the best second as you can. In the afternoon you can learn how to make Tofu with local people. Night in local guest-house.
D13 Maoxiang / Chengdu
In the early morning drive back Chengdu in 4 hrs. In the afternoon we will shot in the
Wenshu temple
. Here you will see how locals enjoy their days by tea chat and Majiang. It will be an interesting to learn Majiang with your guide!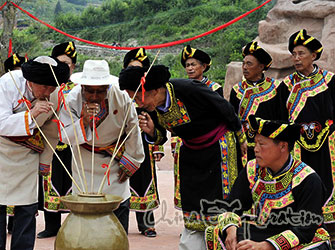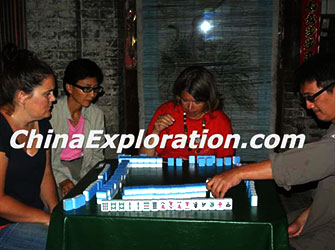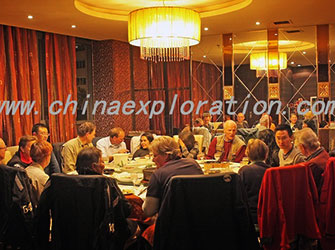 D14 Chengdu Departure
In the morning we will head for Kuanxiangzi, which will show us how the old Sichuan people live. After lunch, head for airport and fly back your home. END.
Testimonial:
Time: Oct 16th -30th , 2010.
The world class nature photographer, Mr Jan Vermeer led 15 Dutch photographers made a successful photo tours in Sichuan area, traveled through Jiuzhaigou, Huanglong, Hongyuan, Danba, and Kham Tibetan area.