D1 Arrive in Beijing
Today we will arrive in Beijing, the ancient capital of China with over thousand years' history. Receive a welcome from China Exploration's guide then transfer to hotel, and you also learn your first Chinese "Nin Hao" for greeting.
D2 Beijing city excursion (Great Wall of Mutianyu section/ Ming Tomb / Scared road/ Beijing Roast Duck ) (B,L,D)
Your Beijing tour starts from the Great Wall today. The Great Wall is regarded as one of the 8 wonders in the world, and Chairman Mao had said: "Walk on the Great Wall, and to be a real man". So hiking on the great wall is necessary. We will walk on this ancient stone stage on feet, and trace the ancient history of China through the old wall and mountains. You will hike on the best section in Mutianyu, which is far away from the crowds, we believe you will be impressed by its grandness, steepness and beautifulness.
The Scared Road could not be missed, so in the afternoon your tour will be it, and It also leads a visit to the Ming Tomb, the tomb area specialed only royal families. It would be an interesting adventure, where you will see how the emperors desired for immortal.
In the evening you will enjoy a delicious Beijing Roast Duck as your welcome banquet. And you will see how Chinese treat their food as arts.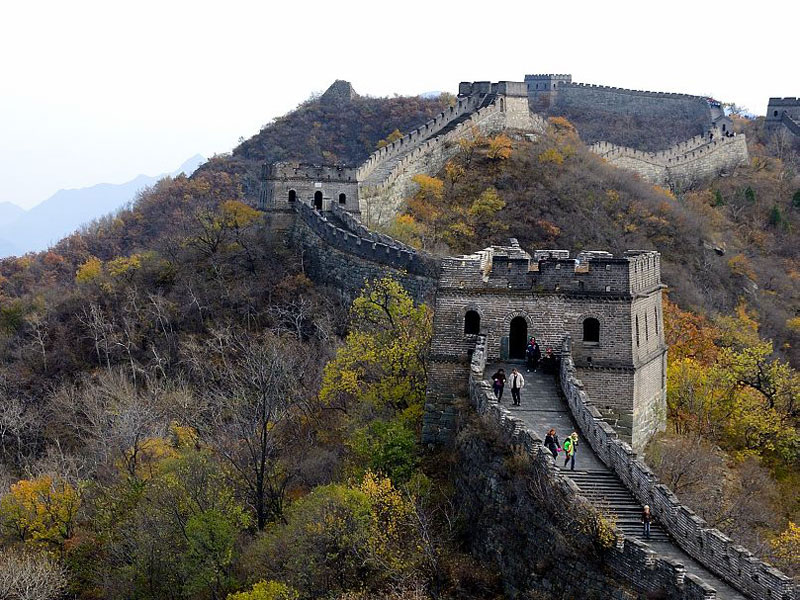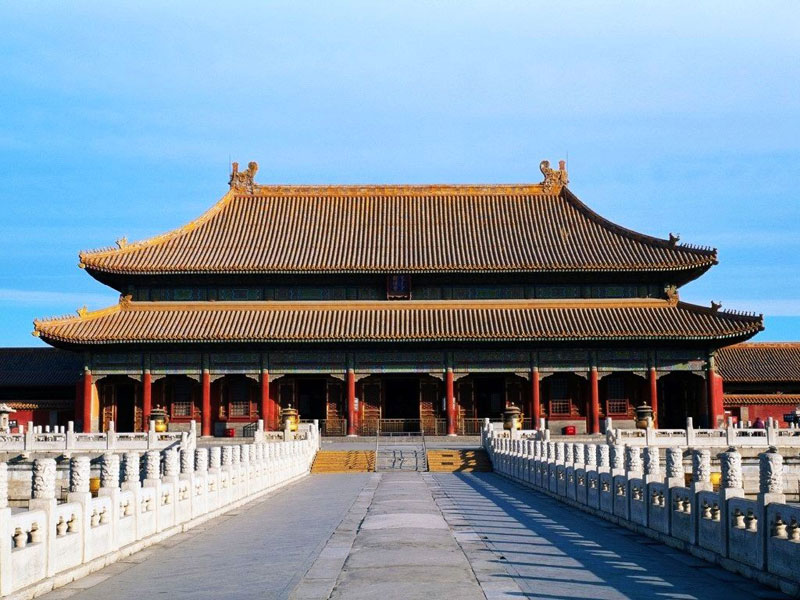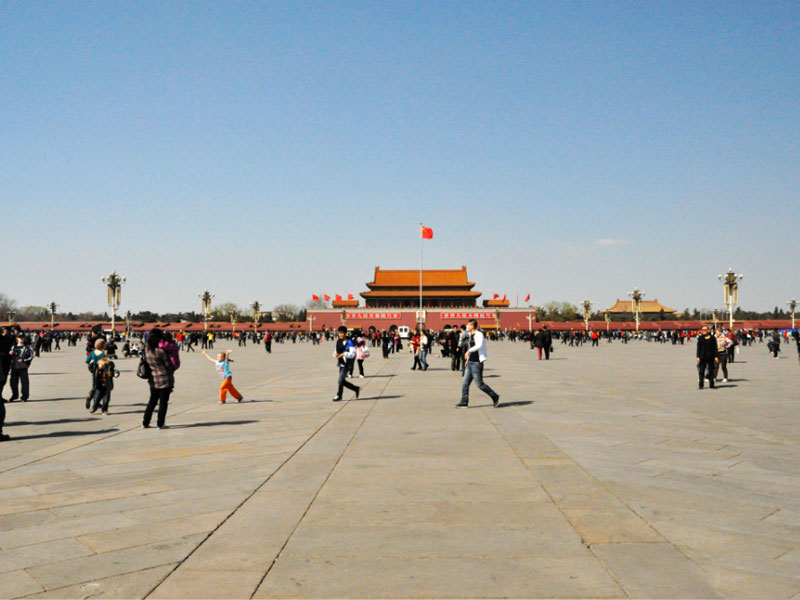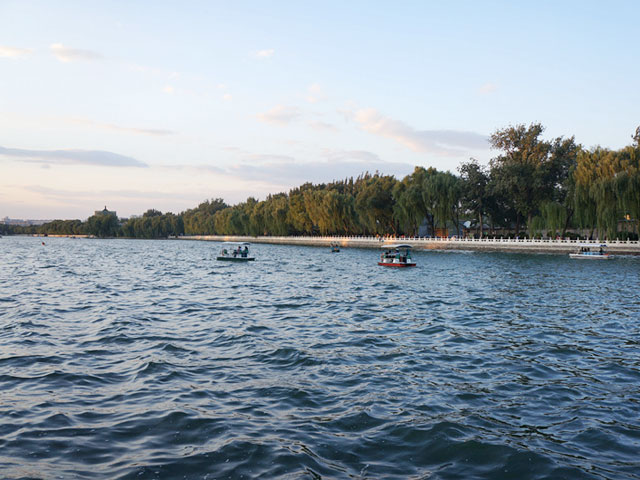 D3 Beijing further exploration (Forbidden City/ Tian'an men Square/ Gaobeidian village) (B,L,D)
Today your destination will be mysterious palace of Chinese emperors, the Forbidden City, which boasts 9999 rooms and the biggest palace in the world. And then you will have a leisure walk at Tian'an men Square, the world's largest public square, also the heart of Beijing of China.
China Exploration want you have more chance to experience local life and communicate with locals, so in this afternoon, you will make a tour to Gaobeidian village. Firstly, you will learn paper cutting with local people, which is a very distinctive visual art of Chinese handicrafts. It is ancient Chinese custom to cut the red paper into various delicate shapes to express their good wishes. You may know ancient Chinese use soft brush as handwriting, or we called it calligraphy, so you can have a lesson of calligraphy arts today.
In the late afternoon, you will make a home visit to a local farmer, talk with the locals, also visit a local market to buy the materials for dinner. Today's dinner will be Jiaozi, dumpling, and you will learn with them making Jiaozi, and have dinner with the family. Back to hotel.

D4 Beijing-Datong (Shicha lake/ Hutong tour) (B,L)
Today you will explore exquisite royal lake of Shichahai Lake, which is composed of Qianhai lake, Houhai lake and Xihai lake. In this wide area, you can not only see the best preserved residence such as Hutong and courtyard, but also enjoy the landscape and taste the distinct foods. And take a rickshaw to explore the old street of Beijing, Hutong, where you will see how urban Beijing people lived in the past.
In the afternoon, you will board train to Datong. On the train you will glimpse more landscape and cities in China. Arriving at train station, be transferred to hotel. Overnight in Datong.

D5 Datong (Yungang Grottoes/ Hanging Temple) (B,L)
Yungang Grottoes are located 16 km west of Datong. There are over 50,000 carved images and statues of Buddhas and bodhisattvas within these grottoes, ranging from 4 centimeters to 7 meters tall. Most of these icons are around 1000 years old.
And in the afternoon you will head for Hanging Temple, which is located at the foot of Mt. Hengshan.
Built in 491AD, it has more than 1500 years history. After many reconstructions, the Hanging Temple became a rare high altitude building in China, known as a high building on cliff. All buildings in the temple were hung on the crag and stand vertical to the cliff, and the peak of the cliff seems upside down. The halls are connected by rickety catwalks and corridors.
And in the late afternoon continue to Yingxian. Free to walk around in this small city. Night in local hotel.
D6 Datong-Mt. Wutaishan (Wooden Tower / Mt Wutaishan ) (B,L)
In the morning visit Wooden Tower in Yingxian. It's the oldest and highest wooden structure in China. And then you will drive to Mt. Wutaishan. Of the four major Buddhist Mountains in China, Wutai Mountain has the longest and most prestigious history. Wutai Mountain is where the highly revered Manjusri, the Bodhisattva of wisdom, once lived and taught Buddhism. There you will find many imposing structures and a huge variety of well-preserved Buddhist art works including painted sculptures, frescoes, etc…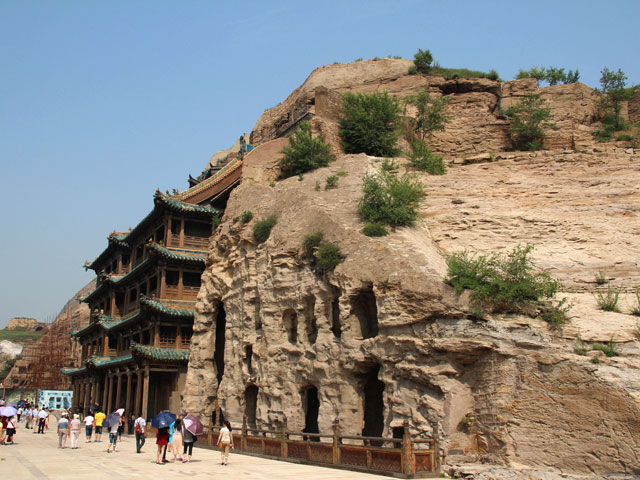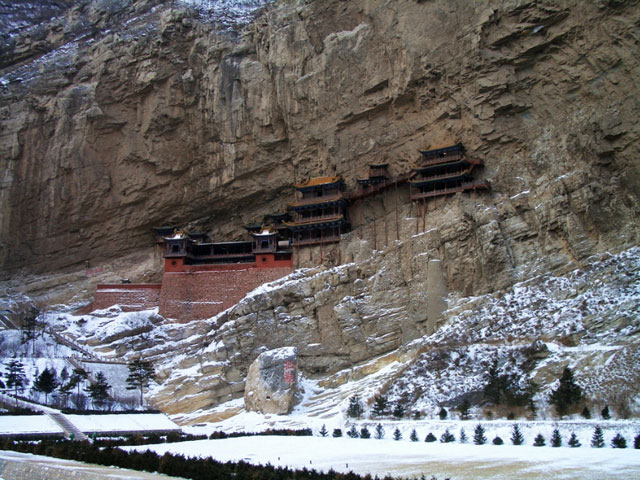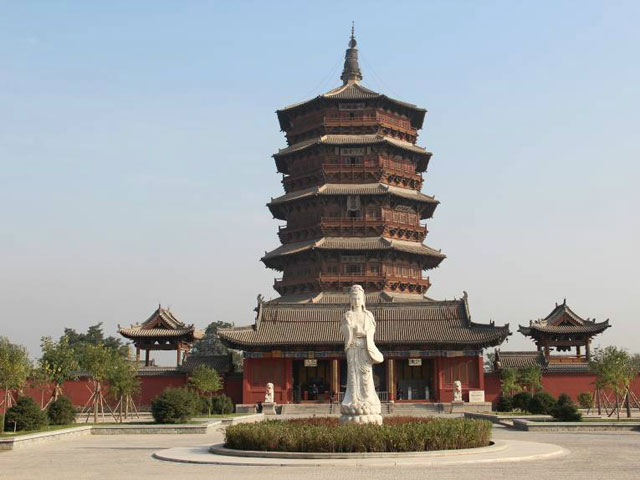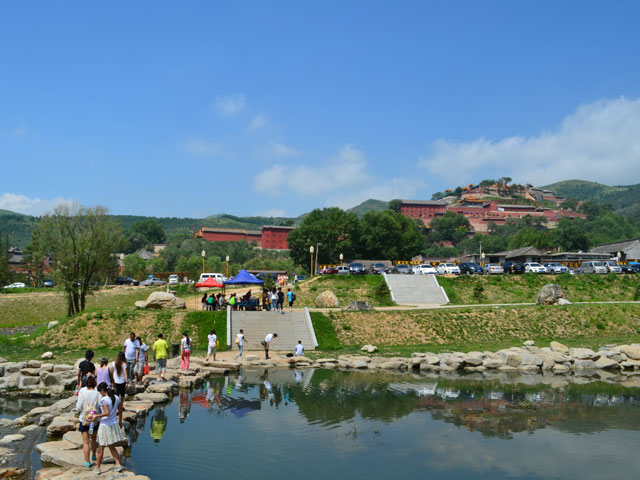 D7 Wutaishan Pilgrimage Tour (B,L)
Your tour in Mt. Wutaishan will be continued, firstly you will be escorted to visit Dailuoding Temple which offers marvelous views of the surrounding area. It's also where the ancient emperors made the prayer to Manjusri, the Bodhisattva of wisdom. And you are accompanied to visit Pushading (Bodhisattva Summit) Temple. Wutai Mountain is China's only holy mountain where both Chinese Buddhism and Tibetan Lamaism are practiced. And then visit Tayuan Temple, the most prominent landmark in Wutaishan and all pilgrims come through here to spin the prayers at its base for praying. Overnight in Wutaishan.

D8 Wutaishan-Pingyao (Qiao Family's Mansion) (B,L)
After breakfast at hotel, let's drive about 300km to Pingyao. The city of Pingyao is one of the four remaining well-preserved ancient cities in China. En route, you will drop a visit to Qiao Family's Mansion. It was built in 1756 during the King Dynasty. The Qiao Family's Mansion has an architectural shape of Chinese character for "double happiness. It witnessed the prosperity and decline of this businessman's family.
In the afternoon, arrive at Pingyao ancient town. Stay in traditional guesthouse.

D9 Pingyao-Xi'an (B,L)
Today spend a whole day to explore this fantastic ancient town. Let's start with the city wall, which has a perimeter of 6.4 kilometers and is over 12 meters high and 3.5 meters wide. Then visit the Rishengchang Exchange Shop. It is the earliest bank in China. Afterwards, move on to the Mingqing Street. Ming and Qing Street, also called Nanda Jie. It is one of the busy and interesting streets in which to experience ancient Chinese culture. It is 440 long, Ming and Qing Street used to be the commercial center of Pingyao ancient city. Then proceed to visit Armed Escort Company Museum. It offers an eye-opening armed escorts in protecting commerce. Cash moving from one area needed the armed escort firm to thwart of thieving hands. Finally visit County Government Office, an ancient city hall and law court.
In the evening, take the soft sleeper on the overnight train to Xi'an.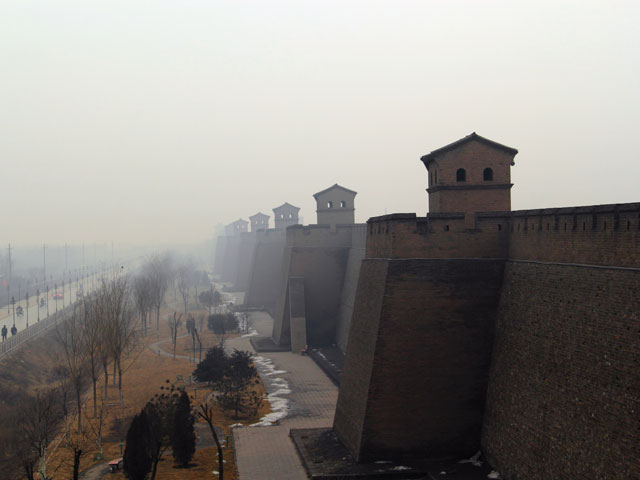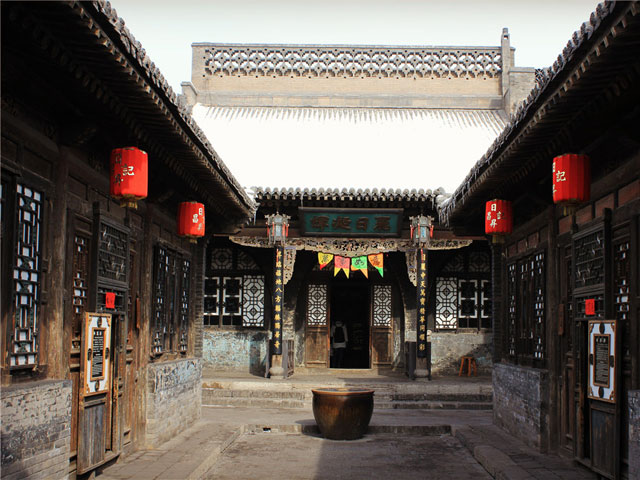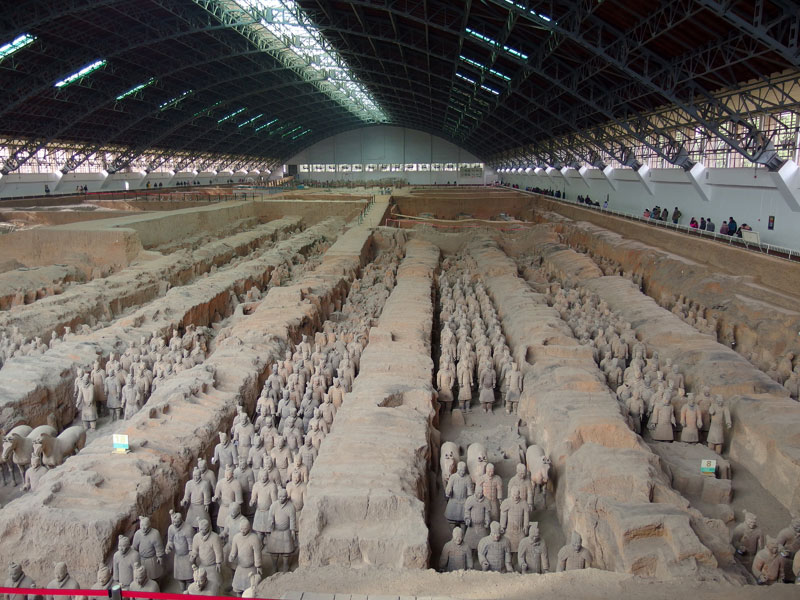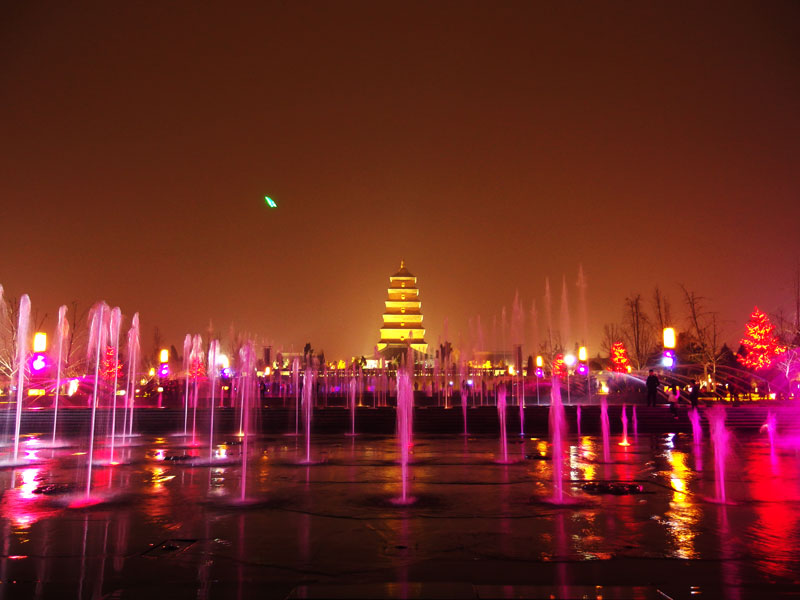 D10 Xi'an (Terra cotta Warriors Museum/ Wild Goose Pagoda) (B,L,D)
Arrive in Xi'an in the morning. After a short time's break in hotel, your tour will start from the Terra Cotta Warriors Museum. It is amazing experience to visit these warriors and horses under earth over 2000 years. It won its reputation of the 8th Wonders in the world.
And China Exploration will also take you to a local warriors factory, where you can learn with locals making warriors.
Xi'an used to be the most prosperous capitals since Qing Dynasty 2000 years ago and reached its peak in Tang Dynasty 1000 years ago, just like America today! And the Wild Goose Pagoda is one of the witnesses. Monk Tang Xuanzang in 7th century travelled ten thousand miles a long silk road to India learning Buddhism, and returned Xi'an 14 years later and probed Buddhism here. So after our tour to Terra Cotta Museum, we will drop a visit here.
In the evening, you will have a dinner of dumplings banquet, in which you will enjoy the Jiaozi of diverse and varied taste, and then followed a magnificent performance of Tang Dynasty Music and Dance Show , a re-enactment of the royal arts performance of a 7th century.

D11 Xi'an-Luoyang ( local vegetable market / Old city wall / Muslim Square and Great Mosque / Bell & Drum Tower exterior) (B,L)
We believe you like to know more about local life, so this morning China Exploration will arrange a tour to local vegetable market, where you will travel through the Mid east style Bazzar full of vegetable and candy stands with crowded local customers bargaining.
And then you will have a short time's hiking on the Old City Wall.
Similar as Great wall, it used to play important role in city defense. Lately you will have a leisure stroll at Muslim Quarter, visit Great Mosque, the largest best preserved wooden Muslim temple. And you also have a photo opportunity at the exterior of Bell and Drum Tower.
In the afternoon, board the bullet train to Luoyang. Check in hotel.

D12 Luoyang-Dengfeng-Luoyang (Shaolin Temple) (B,L)
Due to the important geographic location and prosperous economy, Luoyang had been selected as the capital city by 13 dynasties throughout Chinese history. The most important, it is close to Shaolin temple, which is sacred place as the home of Chinese Kungfu! Besides the Kungfu, it is a Chan Buddhist temple at Mt. SongShan, and there are many attractions here including the Hall of Heavenly Kings (Tianwangdian), the Pagoda Forest, the Dharma Cave and the Shaolin Temple Martial Art Training Center. In the afternoon, drive back to hotel.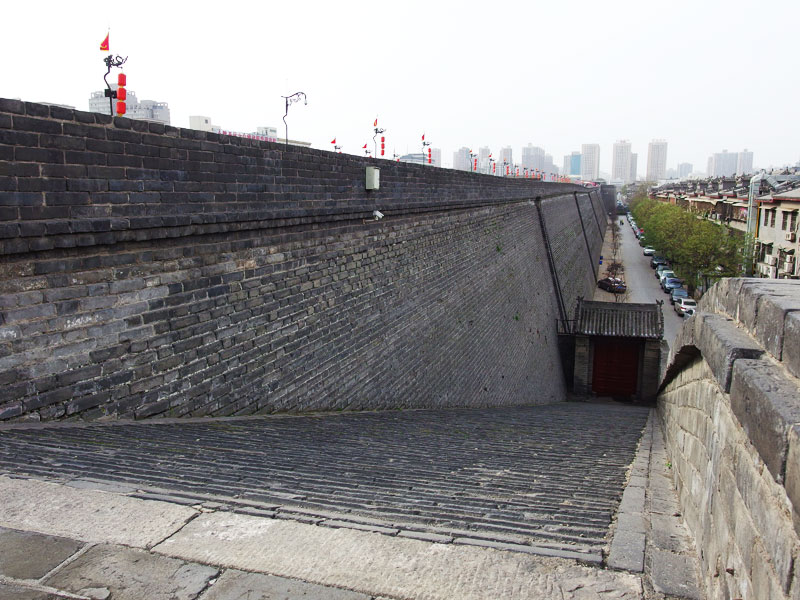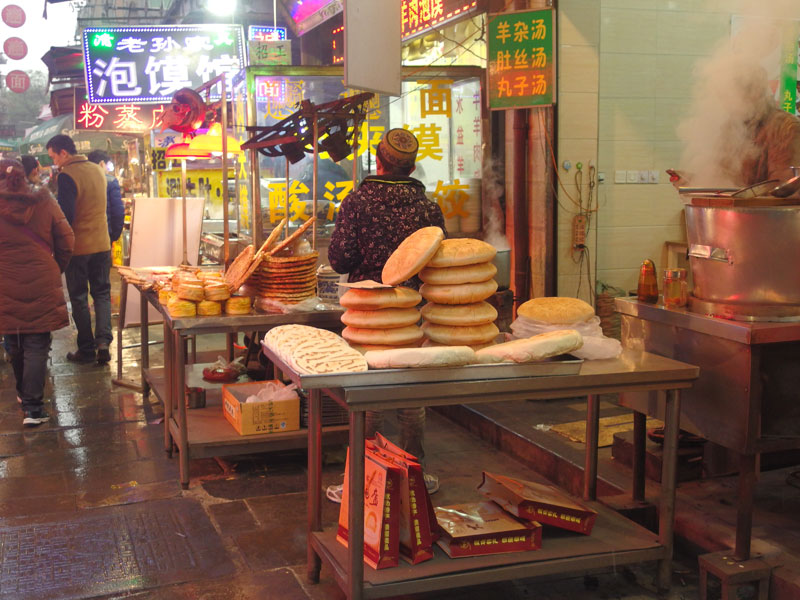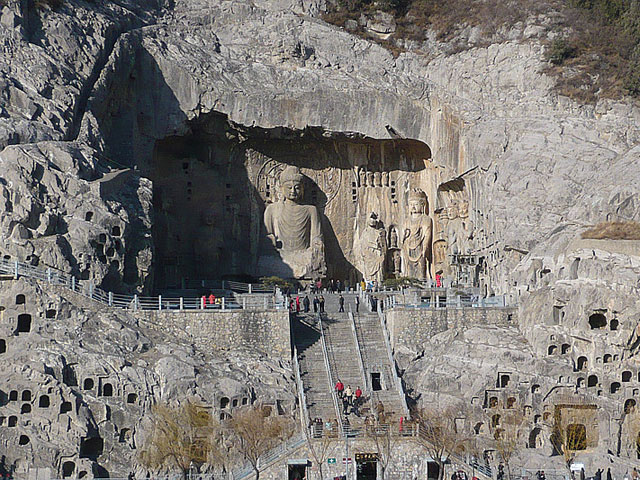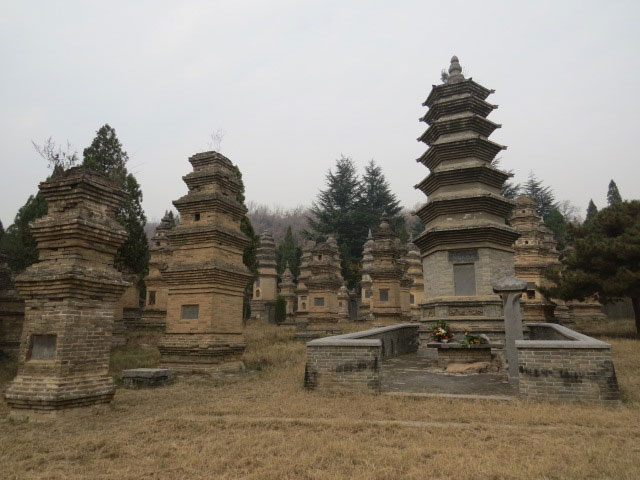 D13 Luoyang-Nanjing (White Horse Temple/ Longmen Grottoes) (B,L)
Today, China Exploration will take you to another two famous scenic spots in Luoyang. In the morning, visit White Horse Temple, located about 12kms away from Luoyang city. It was the first Buddhist temple in China, established under the patronage of Emperor Ming in the Eastern Han capital Luoyang in the year 68. White Horse Temple is one of the oldest Buddhist temples.
Then pay a visit to Longmen Grottoes.
It contains the largest and most impressive collection of Chinese art of the late Northern Wei and Tang Dynasties (316-907). These works, entirely devoted to the Buddhist religion, represent the high point of Chinese stone carving. Along with the Mogao Caves and Yungang Grottoes, the Longmen Grottoes are one of the three most famous ancient sculptural sites in China. There are over 2100 niches, more than 100,000 statues, some 40 pagodas and 3600 tablets.
In the evening, board the overnight train to Nanjing, the capital of Jiangsu Province, and a city with a prominent place in Chinese history and culture.

D14 Nanjing (Mausoleum of Dr. Sun Yat-sen/ Ming Xiaoling Mausoleum / Confucius Temple) (B/L)
The train will arrive in Nanjing in the morning. Have a breakfast, then after a short rest, let's start our Nanjing city tour. Firstly visit Mausoleum of Dr. Sun Yat-sen. Dr. Sun Yat-sen is considered to be the "Father of Modern China". Since he fought against the imperial Qing government and ended the monarchy and established the Republic of China after the 1911 revolution. The people in China respect him so much. After his death in 1925 in Beijing, the Mausoleum was constructed in 1926 and finally his tomb was moved to Nanjing in 1929.
On the same slope of Zijin Mountain, there lies the Ming Xiaoling Mausoleum. It was constructed to commemorate Zhuyuanzhang, the first emperor of Ming Dynasty. He named this city as Nanjing. After visiting Mausoleum of Dr. Sun Yat-sen, you will find the interesting contrasts and similarities between the two mausoleums.
Visiting the Confucius Temple and a stroll around its neighbor is worth your time during your short stay in Nanjing. It was a place to worship and consecrate Confucius, the great philosopher and educator of ancient China.

D15 Nanjing-Suzhou (Humble Governor's Garden / Hanshan Temple / Silk Factory / Pingjiang Old Streets ) (B,L)
After breakfast, transfer to train station. You will take the bullet train from Nanjing to Suzhou, enjoy the landscape along the way.
With 2500 years' history, Suzhou has reputation of Chinese Paradise for it is rich of beautiful gardens, river channels and nice life.So you will head for Suzhou in the morning. There are many exquisite gardening in Suzhou, they are mostly a symphonic combination of rocks, water, trees and buildings, which reflects the Chinese appreciation of balance and harmony. And the Humble Governor's Garden you visited is one of the best.
Buddhism temple is very popular in China, and here you will visit the most famous Hanshan temple, which means temple of cold hill, and it had frequently appeared in master pieces of ancient Chinese poem and the most famous one is the poem A Night Mooring near Maple Bridge written by Zhang Ji. Just imgain, in the cold and quiet mid night you were sleeping on the small fishing boat, and suddenly were awaken by the bell rings from Hanshan temple far away.
You may heard that Silk is origined from China, but silk in Suzhou is the best in China. So you will drop a visit in local Silk factory today.
And in the late afternoon you will have a leisure walk at Pingjiang old streets , along the canals. Today you will stay a night in the traditional old guesthouse here.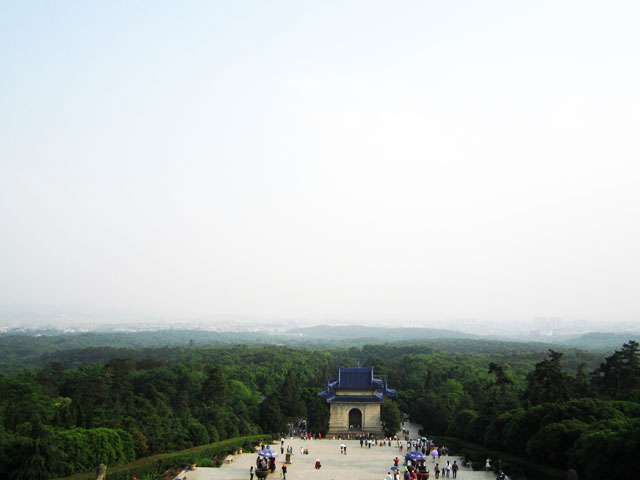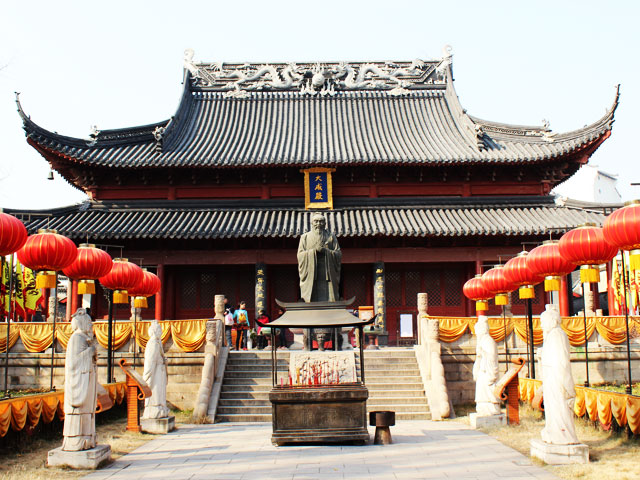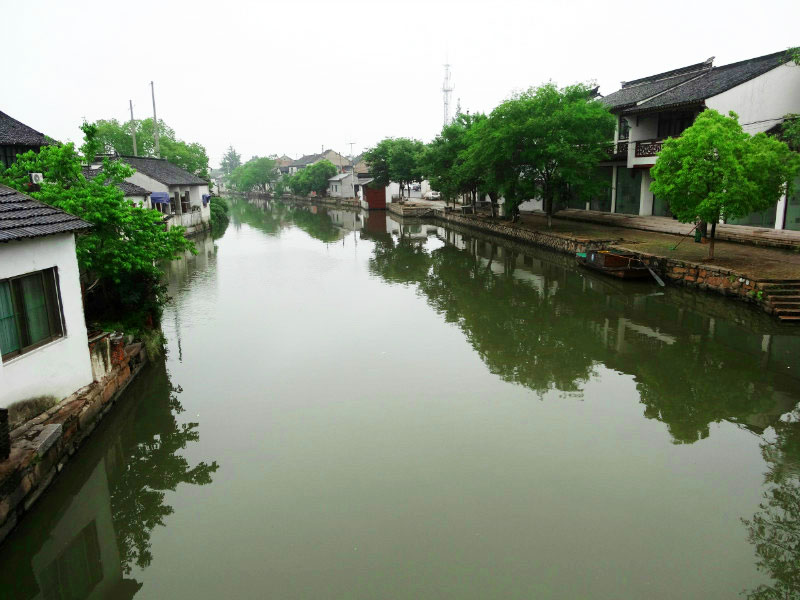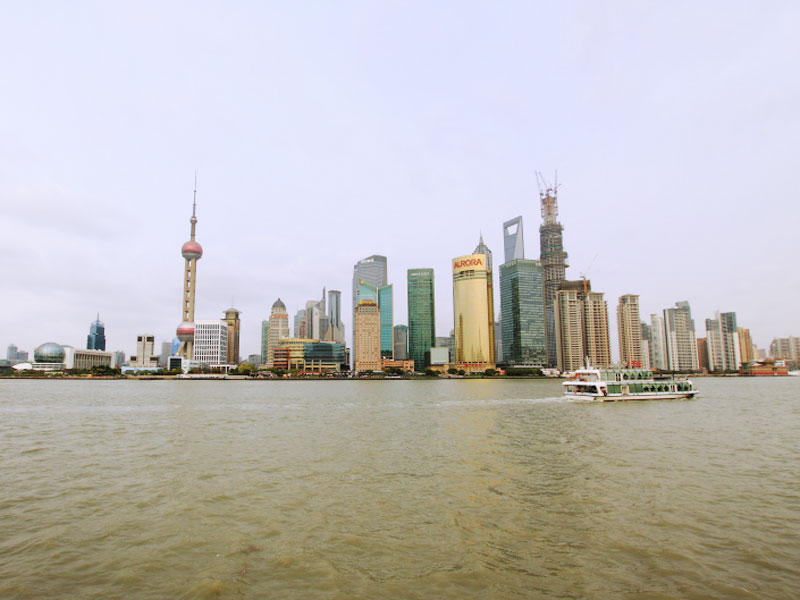 D16 Suzhou / Shanghai (Tongli Old River Town / Bund Night Tour / Pujiang river cruise) (B,L)
Besides the gardening, Suzhou is rich of ancient villages, and Tongli is one of the best, almost Chinese Venice. Walling along the ancient street, riding Chinese boat at the river, you may understand more about the harmony attitude of Chinese to their life.
Return Shanghai in the late afternoon. Your tour will be ended at Bund today. Bund is a very special and beautiful street in Shanghai, mainly built by European companies in 18th Century, and it is already the symbol of Shanghai now. And a night tour in Bund is recommended by many of the trip advisor. You will enjoy the magnificent night light of Bund along the Yangtze river, also make a cruise in Huangpu river tonight!

D17 Shanghai city tour ( Shanghai Museum / Bus Tour Lujiazhui / Yuyuan Market) (B,L)
Shanghai will continue to show its charm today. Firstly you will visit Shanghai Museum, which is boasting the largest in Far East. A lot of priceless treasure are exhibited here. And Shanghai is the economic center of China, also extremely important in Far East, naturally it is full of sky scrappers. And the best place to peep its prosperity should be in Lujiazhui, where Oriental Pearl TV Tower (468 meters) , Jinmao Tower ( 420 meters) and Shanghai World Financial Center ( 492 meters ) are located at the riverside of Yangtze river . So China Exploration will take you have a bus tour in Lujiazhui sitting with other local Chinese tourist. We believe you are familiar with Nihao to greet your Chinese travelers now. Don't need to ascend the building, it is amazing enough already just looking up these landmarks of Shanghai sitting at the double-decker sightseeing bus.
After the bus tour, so it is free time for you to prepare for your departure, we would like to show you around in Yuyuan Market, where you can shop various souvenir for your friends and family. By the way, drop a visit in old town temple in Yuyuan market is also necessary today!

D18 Shanghai departure (B)
Today China Exploration will send you to airport, and teach you the farewell words, " Zai Jian " , and then you will leave China with sweet memory. End!