D1: Chengdu arrival
Today you and your family will arrive in Chengdu, a city with comfortable climate, rich natural resources and friendly residents. Receive a warm welcome from our guide and then transfer to hotel, and you also learn your first Chinese "Nin Hao" for greeting.

D2: Chengdu: Volunteer work in Dujiangyan Panda Base, Dujiangyan Dam, Hot pot
Our driver and guide will pick up your family at hotel in the early morning, and then drive to Dujiangyan Panda Breeding Research Base in about 1 and half hours.
Local staff will welcome you at 9:00 and then show you around in the wide panda valley, and before starting your volunteer work, you would watch a scientific movie about pandas and local staff from panda valley will give you a short lecture of the panda to learn how to prepare the food for the giant panda, and then feed the panda.

After your volunteer works being completed, eat a local meal and then our driver will send you and your family to Dujiangyan Dam.
The ancient Dujiangyan dam is over 2000 years old and still in function today. It is amazing to see how the ancient Chinese make full use of local topography to build this magic dam as well as irrigation system. Yuzui, Feishayan, Baopingkou, etc, every part of the project is playing important role in the works. And you and your family can also walk on the Hanging Anlan Bridge, Erwang Temple.

At night, enjoy the most special Sichuan food: Hot pot. Hot pot, as one kind of Sichuan cuisines, never fails to add pepper and prickly ash, producing typical exciting tastes. It is so interesting to look at the various expressions on kids' faces while trying to taste this kind of spicy food first time.

Note: Holding giant panda is not concluded in this itinerary, but if you want to hug and hold giant panda, you can apply and pay the additional costs.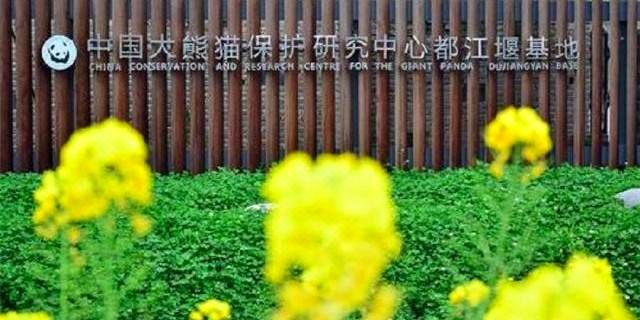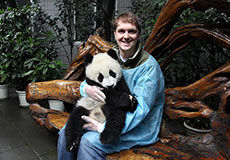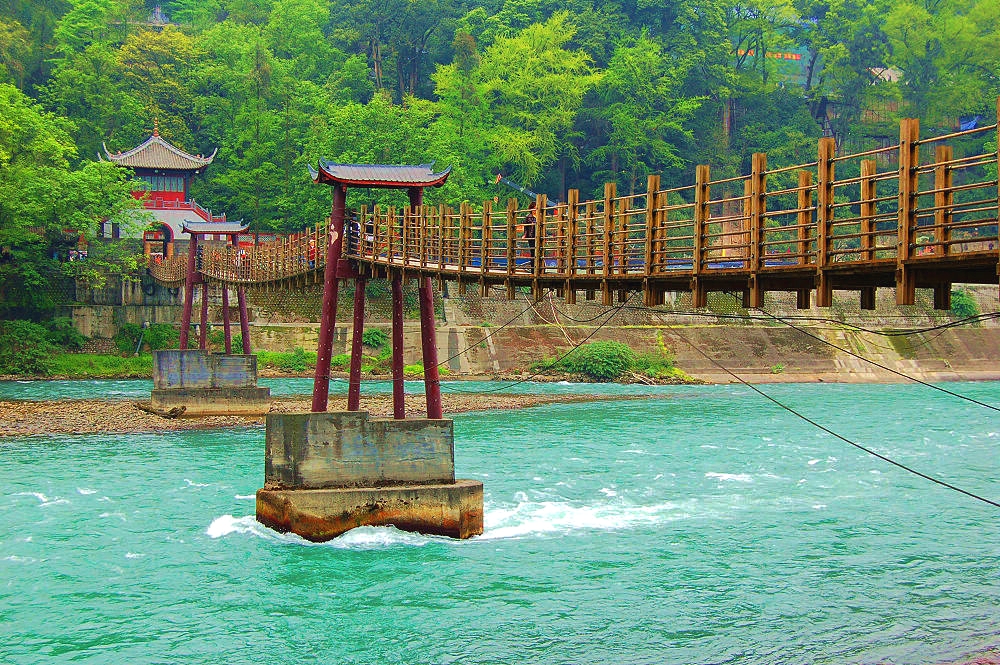 D3: Chengdu: Chengdu Panda Base, Wide and Narrow Alley, Jinli Old Street, Sichuan Opera
Head for the Giant Panda Breeding and Research Center in the suburb, just 10 kms north to Chengdu, where you and your family can see the lovely pandas making various funny movements in eating and playing, also it is a good chance to take picture for them.

In the afternoon, take subway to the Kuanxiangzi Street, which is a beautiful old style street in Chengdu. You and your family will walk around in the Wide and Narrow Alley for leisure, and appreciate various traditional culture and classic buildings of Sichuan, also could taste the special Sichuan snacks, and explore some meaningful souvenir such as panda pendants and T-shirts with panda pattern on the Jinli Old Street.

As having finished dinner, you and your kids will watch a Sichuan Opera at the theatre of Furong Guochui. Sichuan Opera features vivid, humorous narration, singing, and acrobatics. Sichuan Opera performances are always full of wit, humor, lively dialogues, and pronounced local flavors. And in the 90 minutes' show of Sichuan opera, the main shows will include face-changing, spitting fire, hands shadow play, roll light and Rod puppets.

After the show, a late supper is optional.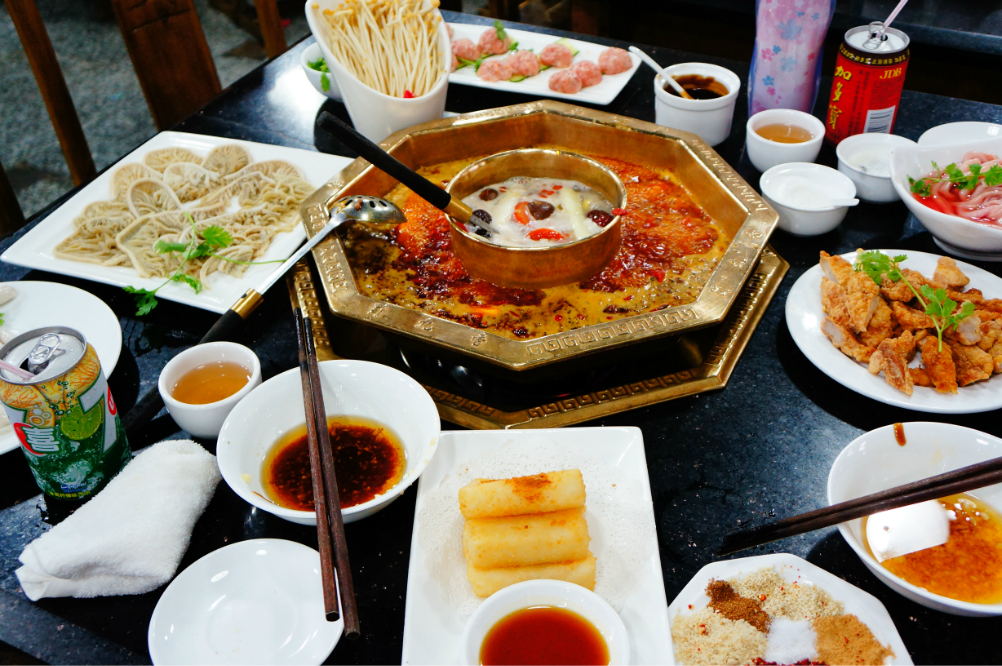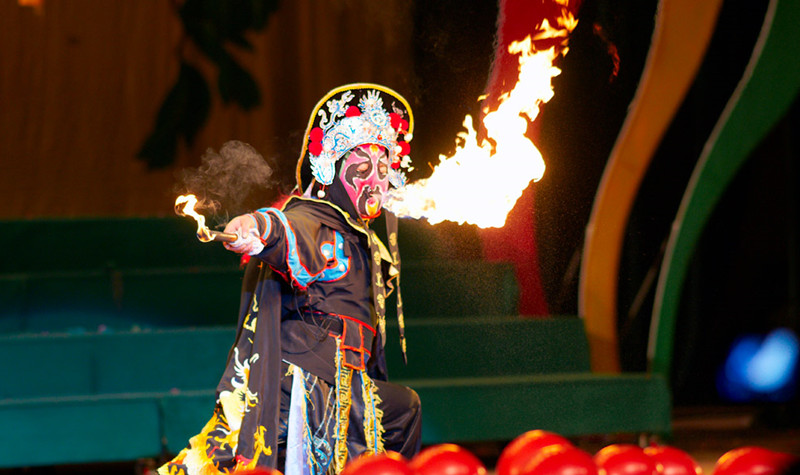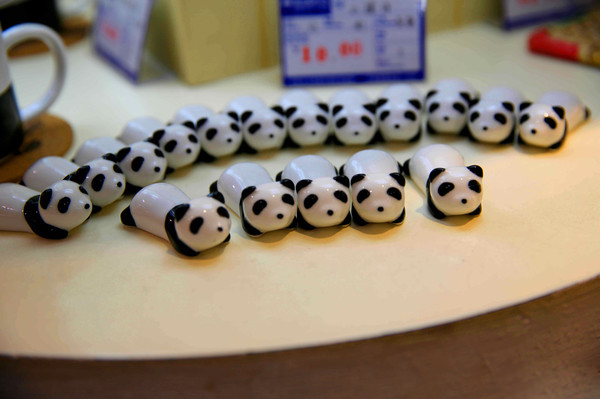 D4: Guilin: Morning Flight, Elephant Trunk Hill and Reed Flute Cave
Catch an early flight to Guilin which have the most beautiful scenery in China and is home to very distinctive karst mountains, such as Reed Flute Cave. Your guide will take you and your family to eat an early lunch in Guilin.

In the afternoon, it's time for you to embrace this enchanting journey.
First attraction is the Elephant Trunk Hill. Standing at the confluence of Li River and Taohua River, Elephant Trunk Hill is one of the iconic landmarks of Guilin. Many people could come here for a free glimpse of the hill which resembled an elephant drinking water.
Second attraction, Reed Flute Cave with a large natural formation of stalactites and stalagmites, is marvelous that if you make a strike on some of the stone-screens, there will be a fantastic melody that we never hear anywhere. What a spectacular cave! You are in a fairyland.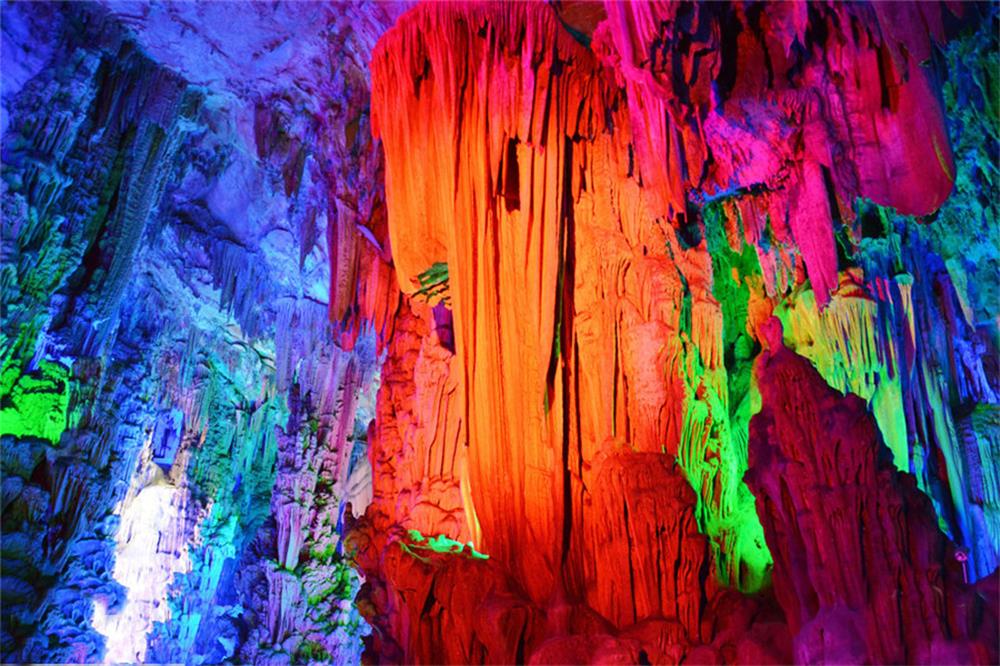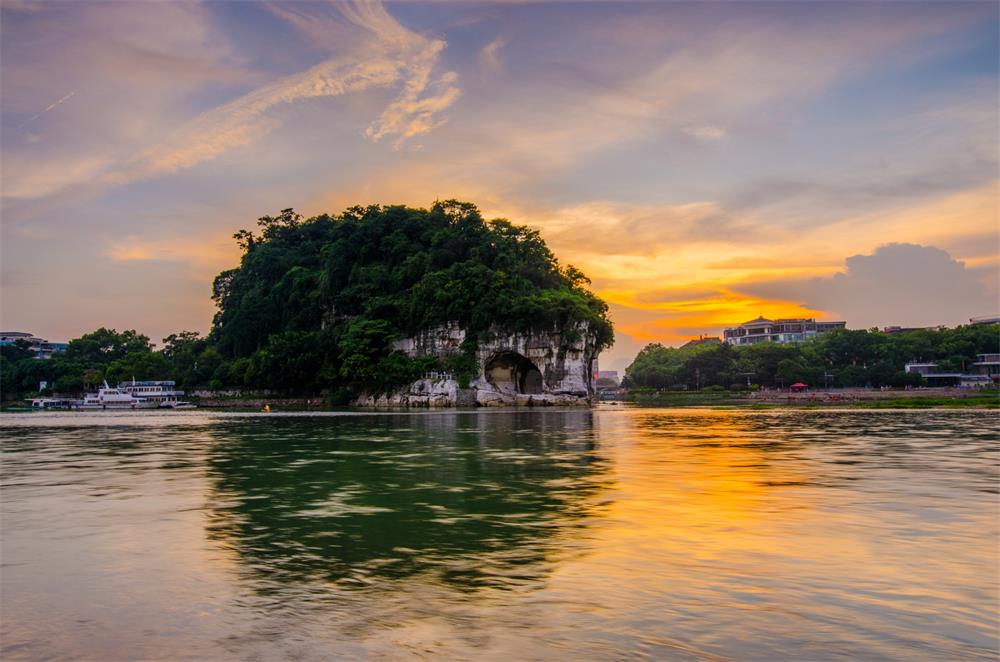 D5: Guilin: Relaxing Cruise on the Li River and explore local farmhouse
In the morning your guide in Guilin will pick up you and your family at hotel, and then transfer you to the dock and board the boat. Li River Cruise is a pleasant experience about 4-5 hours. And you and your family will enjoy the clean and green River as well as the picturesque landscape along the Li River.

After arriving in Yangshuo, you will be taken to a local farmhouse, filled with the unique rural style, providing best quality service for your family. In there is a fish pond, that you can go fishing and catching frogs, loaches or others. Also, you can experience cooking by yourselves. At the same time, the farmhouse still provides their special dishes like Lotus leaf chicken, Yangshuo beer fish, Beer duck and so on for you. If possible, you and your kids could learn to make dumplings by yourselves.

Time is free and flexible. After lunch, you can do some exercise at the farmhouse, or can trek on the road around Yangshuo to enjoy beautiful scenery and learn the local custom and culture. Night you will get accommodation on the farmhouse.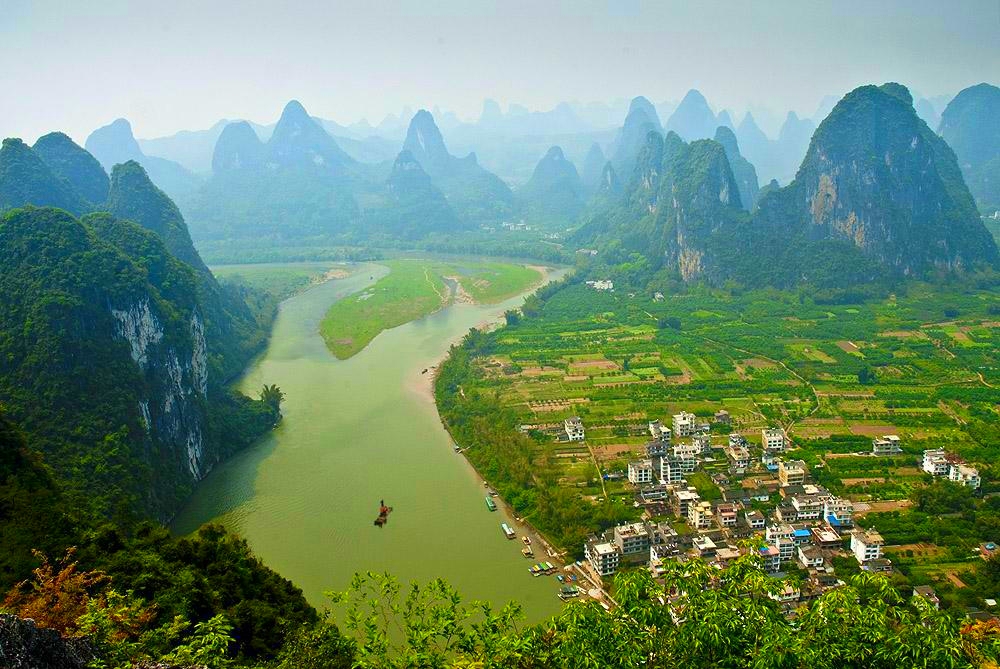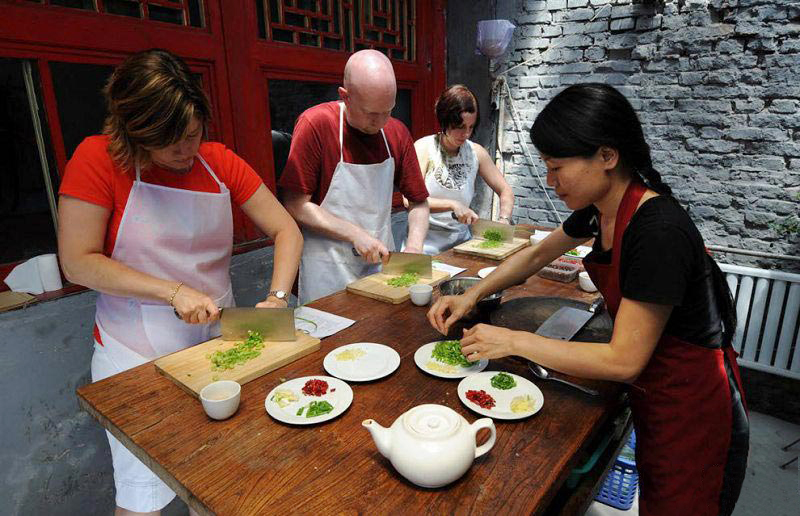 D6: Yangshuo: Explore Chinese Countryside by Bike
You and your family will have a free day to explore the countryside in Yangshuo. Ride bike on the country roads, drunk on the charming scenery, smelling the wild flowers' scents and breathing gentle fresh rural air. You will see. Village of Guilin is so beautiful: every shot out of the sun was shining everywhere to show off colorful nature, around the beautiful birds and insects flying. The air was full of the fragrance of flowers.

We highly recommend you this biking route: Yangdi – Wangfushan - Jiumahuashan – Lengfengdu - Xingpin Old Town - Yangshuo.
Surely, you can make the route by your own.
In the late afternoon, your guide will take you and your family back to Guilin Airport for the flight to Shanghai.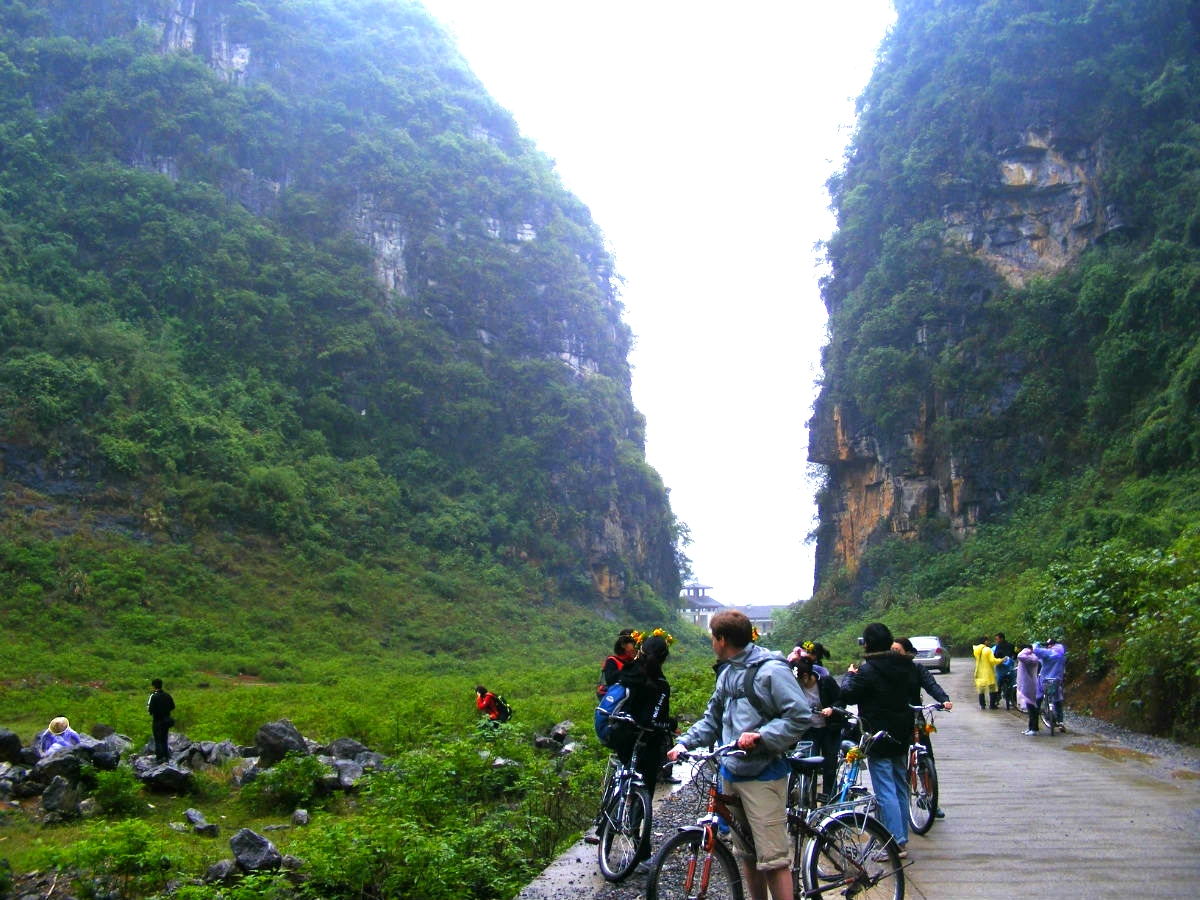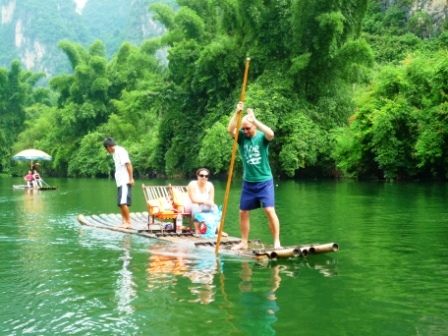 D7: Shanghai: Yu Garden, special shanghai cuisine, oriental pearl tower and the bund
Morning you and your family will go to Yu Garden, located in the heart of Shanghai's Huangpu District, built in 1559, Ming Dynasty, full of classical Chinese garden architecture and design. A great number of weapons, home-made coins and announcements used by the dagger association are on display in the spring hall of the garden.

Lunch is special shanghai cuisine in a comfortable restaurant.

Afternoon you and your family will visit the famous landmark oriental pearl tower and the bund. The Oriental Pearl Television Tower in Shanghai is a unique architecture. It is one of the highest buildings in Asia and a symbol of the city's fast development. Because of this, Shanghai is truly a fascinating city often nicknamed as "Oriental Pearl".
From the Oriental Pearl TV Tower you can have a good view to see the Bund.

D8: Shanghai: Shanghai Museum, Chenghuang Temple, shopping on Nanjing Road
Morning we will first go to the Shanghai Museum, a large museum of ancient Chinese art and the creation of 12 showrooms, including bronzes, ceramics, calligraphy, paintings, jade teeth, wood lacquer about 21 categories. Next station is Chenghuang Temple, also named City God Temple of Shanghai. The time-honored Chenghuang Temple displays architectural beauty and the charm of old-day Shanghai.
Afternoon you will take you kids walking along the Nanjing Road, where there is full of shops and all kinds of fashionable stuff, where crowds of people buy local snacks, handicrafts, antiques, and souvenirs. Some little ornaments are lovely that will delight you and your kids.

D9: Shanghai: Enjoy the full day in Disney
Spend a worry-free day at Shanghai Disney Theme Park with admission and convenient transfer. Simply meet your driver at your hotel in the morning and then go to explore the park on your own with plenty of time among seven parks.
All kinds of thrilling, exciting and surprising activities are waiting for you to explore. The Disney Park provides not only seven theme parks, but also entertainment performances, eating experience and shopping experience. In the late afternoon, your guide will take you to eat dinner and come back to your hotel.

D10: Shanghai Departure
After early breakfast at the hotel, your guide and driver will escort you to arrive at the airport to take flight on time.
Wish you and your family will have a nice and unforgettable trip.