1 day's classic tour to Chongqing, in this tour you will travel in this mountainous city, including the Eling Park, Ciqikou Ancient town, also try the spicy Chongqing hot pot.
Schedule: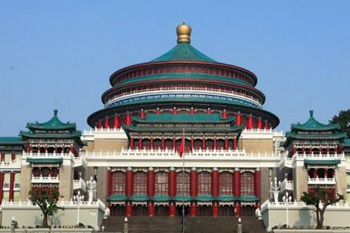 D1 Chongqing City Tour
At 8:00am, your guide will meet you at your hotel lobby, ferry station, or airport to embark on a day of sightseeing trip in beautiful Chongqing City. As one of the municipality of China, Chongqing is famous for it's landform and Yangtze cruise. so this trip you will know Chongqing from all directions. Your first scenic spot of this tour will be The People's Hall of Chongqing, a landmark architecture completed in 1954 to memorize China's resistance war and establishment of new government. It is also one of the top 10 classic architectures in 20th century Asia.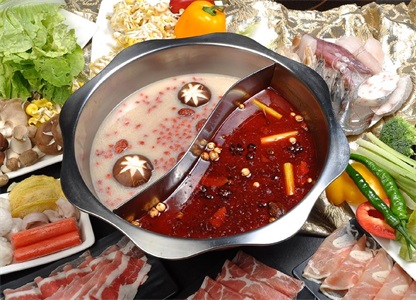 Then, you will visit Chongqing Stilwell Museum - The Flying Tiger Memorial, which was once used as an important lodging place by the KMT government to accommodate VIPs during the war against Fascism. After visiting the museum, your guide will take you to taste authentic Chongqing Hot Pot (steam bowel) which is well known and popular in China. You will challenge this hot and spicy dish for lunch to appreciate its popularity.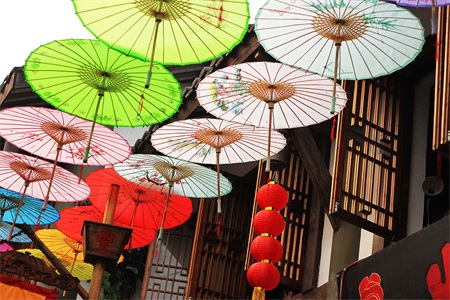 In the afternoon, you will visit
Ciqikou old town
. Ciqikou received its name from making of Chinaware in ancient time. It is also a good place to explore local folklore. Your last stop in Chongqing will be the
Eling Park
, the highest scenic location where you could enjoy aerial views of the whole city. Later, you will be sent to your hotel.

Our prices included:
1. Guide. An English speaking guide will be provided, who will accompany you from the start of tour to end of tour.
2. Private Transfers during tour. Our guide and driver will pick-up you at your hotel on time and drop-off you after the tours. And an air-conditioned vehicle will be provided during the tour.
3. Meal. A typical Chinese lunch will be arranged accordingly at noon. During the meal, a glass of soft drink will be provided.
4. Service Charge & Government Taxes.
5. Insurance. We provide a free insurance of accident and casualty for each traveler. The highest refund is RMB 300000.00. Detailed terms please view our contract with Ping An of China.

Our prices not included :
1. Tips to the guide and driver
2. Your hotel.
If you require, we can book hotels in Chengdu, and make private airport and city tour necessary.
Are you interested in this itinerary ? Send us a message and let us help you plan and book your China vacation based on this sample. Response within 24 hours. Contact our Travel Consultant.