Day 1: Tianzishan - Yuanjiajie - Ten-miles-Gallery(Lunch)

In the morning, your tour guide will pick you up at your hotel. Then you will head for Zhangjiajie national park. After arriving at the Zhangjiajie National Park, you will go up to the top of the Mountain by cablecar.Tianzishan means King mountain in English, because its Tujia minority chief-Xiang Dakun uprising in Ming dynasty 500 years ago recorded in the history. Xiang Dakun is honored as a king.In Tianzishan the huge forests of pillars stand foursquare against the distant blue hills, announcing themselves to be the very treasures that Unesco declares them to be.Then to Yuanjiajie for sightseeing of back garden, Mihun Stage, the First bridge in the world.you will take the Bailong elevator to Yuanjiajie. The height of Bailong Elevator is 326 meters. It only takes 1.58 minutes from the foot of the hill to the top. At last, you will go to Ten-miles-Gallery by trainset for sightseeing Herb Picking Old Man,Three Sisters peak. After that , return to your hotel.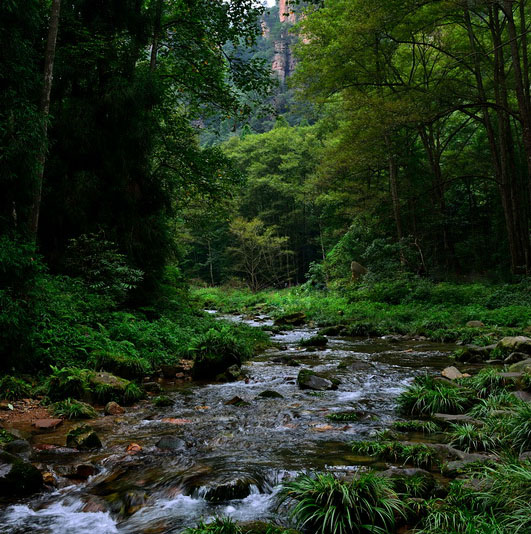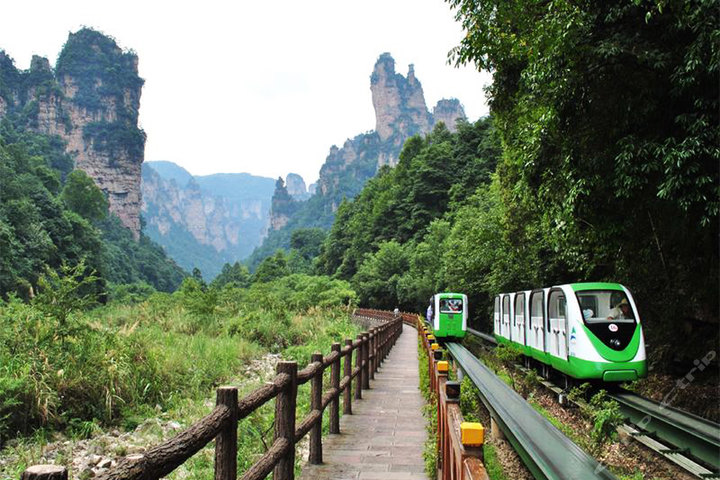 Our prices included:
1. Entrance tickets: The tickets of Zhangjiajie National Park.
2. Guide. An English speaking guide will be provided, who will accompany you from the start of tour to end of tour.
3. Service Charge & Government Taxes.
4. One Lunch
5. Insurance. We provide a free insurance of accident and casualty for each traveler. The highest refund is RMB 300000.00. Detailed terms please view our contract with Ping An of China.
Our prices not excluded :
1. Tips to the guide and driver
2. Your hotel.
We can customize the tours for you, also we provide service of hotel booking and private airport pick-up for you if you require. Either deluxe hotel or tourst hotels, all depend on your budget.
Are you interested in this itinerary? Send us a message and let us help you plan and book your China vacation based on this sample. Response within 24 hours.. Contact our Travel Consultant.