CE-WL-08

At east Tibetan plateau, a lot of big mountain and dense forest existed, which build up the paradise for wild animals. Blue sheep. White lipped Deer, Leopard, Pandas, Alpine marmot, will bring us great fun. And the beautiful shaped mountain, lakes, grassland, and the villages, monastery will show us the ancient and diverse Tibetan culture. It is the life time holiday for you!

Schedule:

D1 Chengdu
Arrive in Chengdu, meet with your guide and driver. Make some city tour in the city, such as the Kuanxiangzi old street, Wenshu temple.

D2 Chengdu / Kangding / Xinduqiao Driving 8 hrs paved road
Drive to Xinduqiao all the day, we will enjoy the landscape transferring from basin to Eastern Tibetan plateau gradually. In the afternoon drive across the mountain pass of Zeduoshan ( 4280m ) and arrive in Tibetan plateau. Night in beautiful Tibetan village Xinduqiao.

D3 Xinduqiao / Litang / Haizishan Driving 8 hrs paved road
Xinduqiao is called as Paradise of photo due to its beautiful Tibetan villages and landscape, you can get up in early morning to take picture of the villages around, if lucky enough, even the main peak of Gongga mountain ( 7777 meter). After breakfast we will start to Batong, today we will cross quite a few high mountain pass from 4300-4700 meters, but it is a good chance to enjoy the wide Tibetan plateau. Litang Monastery is the largest Gelupa monastery in Kham area. In the late afternoon we will cross Haizi mountain and camp around the lake. Camping.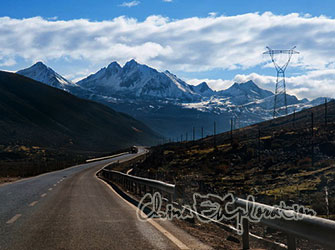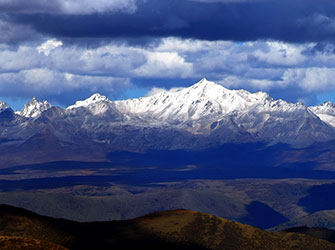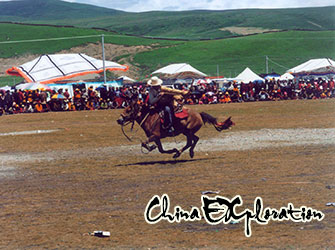 D4 Haizishan / Cuopugou valley Nature Reserve Driving 1 hrs unpaved road
In the morning take picture around, after breakfast we will drive to Cuopugou nature reserve. There are quite a lot of wild animal existed, such as Blue sheep, deer, alpine marmot,etc. Try your luck. And the nature of Tuopu valley is also very beautiful, snow mountain, lakes, virgin forest, will make our trip interested. Camping.
D5 Cuopugou valley / Batang Driving 2 hrs unpaved road
Continue your photo in the morning. In the afternoon we will drive to Batang city. Night in hotel.
D6 - 7 Cuopu valley / Zubalong Driving 2 hrs unpaved road
In the morning we will drive to Zubalong village along the Jinsha river. The dwarf blue sheep is very precious in the world, and here they mainly live in the deep mountain and gorge. Night in local villager's house or tents.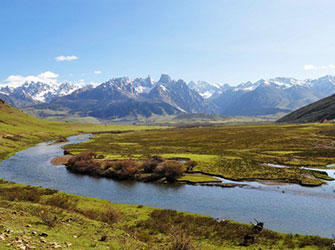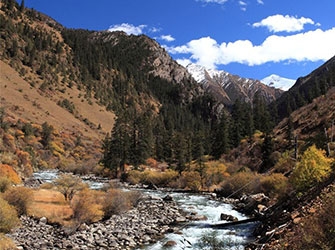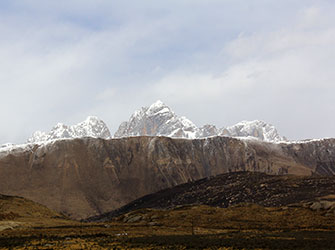 D8 Batang / Baiyu Driving 7 hrs unpaved road
We will drive through the dense forest to
Baiyu
county in the morning. You can continue to search for your target. In the afternoon we will explore the beautiful Baiyu monastery in the city. It is the largest in
Ninma Section
of Tibetan Buddhism, occupied also most a half mountain. Night in Baiyu hotel.
D9-10 Baiyu / Chaqingsongduo

Driving 4 hrs unpaved road
In the morning we will head for Chaqingsongduo nature reserve. It is well known for the white lipped deer. Besides it, there are also another 130 kinds of animals living in the forest. We will trek into the wide valley and sent our base camp, and then look for their trails. Besides the wild animal, the nature is also a nice place for recreation. Camping in the evening.
D11 Chaqingsong / Gantze Driving 6 hrs unpaved road
Drive to Gantze in the morning, and drop a visit to some local Tibetan village en route. Gantze city is the transportation hub of north
Kham area
; you can see the typical Khampa Tibetan here. And the Gantze monastery is also a large Gelupa monastery; you can have a look there. Night in hotel.
D12 Gantze / Bamai Driving 7 hrs paved road
All the day drive to
Danba
. Enjoy the wide land of North Kham area. The Tibetan villages of Daowu make a beautiful picture. And also the Tibetan villages en route is a good place to visit. Arrive in Bamai in the late afternoon. If sky is clear, you can see the snow peak of Mt Yala standing in the wide grassland. Night in local guest house.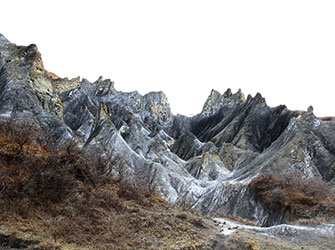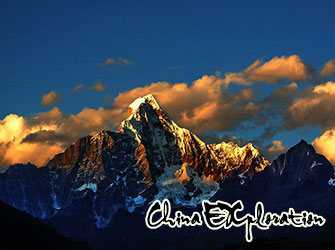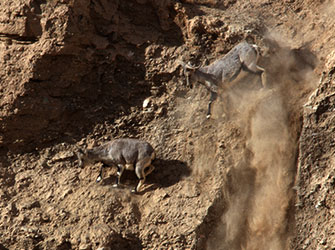 D13 Bamai / Danba Driving 3 hrs paved road
In the morning we will visit the Huiyuan Monastery firstly. It is famous because the 5th Dalai Lama used to take it as refuge. And we will descend to the Donggu valley. It looks like a bonsai garden due to its various shaped peaks. And in the afternoon we will explore the Tower castle in Danba. The tower castle felt into many shapes, you can take more pictures as you can. Night in hotel
D15 Danba / Rilong Driving 1 hrs paved road
We will drive to
Mt Siguniangshan
firstly, which is called oriental Alps. We will drop a visit in it and take picture of the most beautiful peak, In the afternoon we will visit the Shuangqiao valley. It is a good place to watch plants. It is also a good place for birding. Night in local hotel.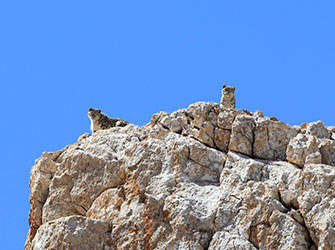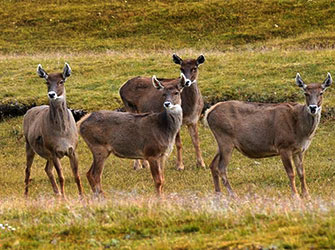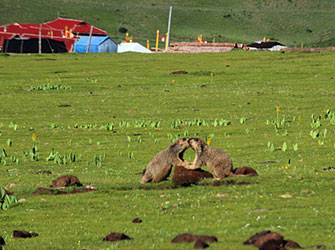 D16 Rilong/ Wolong / Chengdu Driving 6 hrs paved road
Drive cross Balong Mountain in the morning. Arrive in
Wolong
at noon. Wolong is the most famous Panda nature reserve. It is serious destroyed by Sichuan Earth Quake, but they are rebuilding it. We will learn about the Panda Reserve, and visit its garden, and then drive to Chengdu afternoon. Night in hotel.
D17 Departure
Bid farewell to Chengdu and fly to other destination
Brief introduction of Topugou Nature Reserve
Topugou Nature Reserve is located in north part of Batang County, NO. 318 highway passed by its gate, about 105 kms away from Batong city, and 120 Kms away from Litang city. Nature reserve is made up of Snow Mountain, lakes, forest, valley, grassland, hot spring, Tibetan monastery, wild animals and human being arts. The nature is beautiful with diverse sites, and it is 400 square km, belong to cold temperature zone humid mountain complex ecological system, from altitude of 3200m to 4500m, the plants groups are clarified clearly, forest is dense with complete ecological system. Besides the rich resources of animal and plants groups, there are also large group of hot spring.
Zubalong Short Blue sheep Nature Reserve
Zubalong Short Blue sheep Nature Reserve is located in Zuba village of Batang county, as the state owned nature reserve protecting and breeding of dwarf Blue sheep It was built in 1995 with about 142 square km. It possesses rich resources of wild animal, 4 of them are in the list of national first class protection, 21 of them second class protection, and short blue sheep is the representative.
Chaqinsongduo White Lip Deer Nature Reserve
Chaqingsongduo nature reserve is located in Yangmarong village of Baiyu county, which is an important nature reserve protecting precious animal like white lip deer, leopard, golden eagle, etc. It is built in 1995 occupied 1436 square km, the lowest altitude is 3600m and the highest altitude is 5726m. Landscape is beautiful here, and the nature ecological system is virgin and complete. Many precious animals take it as their best residence, such as the national first class protection animal, the white lip deer existed more than 3000 here, which is nearly 2/3 of the world, also another animal like leopard, snow leopard, eared-pheasant. Besides it, there are also rich resources of original naked fish.