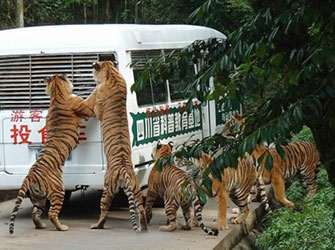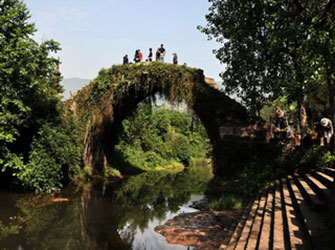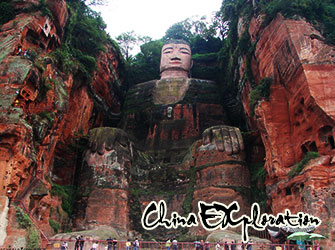 CE-WL-01

As home of Giant Panda, Sichuan possesses quite a lot of Panda Nature reserve and research base. It is a must visit for any of tourist to Sichuan, but have you thought of close touch with panda in stead of a simple watch through cage? China Exploration provides Panda Volunteer Project for those Panda lovers. You will follow the crew in Panda garden to do their daily work. Under their guidance, we will clean cages, feed, wash bamboo for pandas, etc. It will be the closest touch with this lovely creature. Besides it, you will also relax in the traditional Southern Chinese village.

Schedule:

D1 Arrive in Chengdu
Arrive in Chengdu today, transfer to the hotel. And free to walk around as rest of long time's flight.

D2 Chengdu / Bifengxia Wild Life Park / Shangli Old Town ( B, L, D )
In the morning we go to Bifengxia Panda Breeding Research Base, which is moved from Wolong after the Sichuan earth quake. You will sign contact with local institute on Panda volunteer work. Free in the afternoon. In the late afternoon we will drive about 30 kms to Shangli Old Town for a leisure afternoon, which is a beautiful village with traditional Chinese house, river, and bridge. Enjoy the beautiful villages street and countryside all the afternoon. The best relax is to order a cup of tea in the open ground riverside tea house to enjoy life. Night in local guesthouse.

D3 Panda Volunteer Works ( B, L, D )
In the early morning we will drive back to Bifengxia Panda Garden, and start our volunteer work with local crew. An experienced crew of Garden will guide us today's work, such as cleaning the rooms for panda, preparing food, feeding pandas, etc. The crew may teach us how to cook for panda, how to clean the room and garden, and how to give panda treatment when they are ill. Serving for the pandas might be a dirty and boring work, but it is unique and honorable, just think it could be done no where in the world! In the late afternoon after complete the work, your guide and driver will pick-up you and send you back to your hotels.

Note: the details of volunteer work is subjected to the arrangement of local administration.

D4 Bifengxia – Leshan - Chengdu ( B, L, D )
In the morning we will drive to Leshan, and then we will visit the Giant Buddha, which is the highest in the world. We will visit Linyun temple firstly, which is to commemorate monk Haitong, who collected donation 1000 years ago under through extremely difficulties and started the construction of this huge works. And then we will walk down the zigzagging trail along the trail in the left side of Buddha. The Buddha is a small mountain, from it is head to shoulder, and from leg to foot, about 30 minutes hiking. And then we need to hike up from its right side again. It is also a good place to view Leshan city cross the joint of Minjiang River, Dadu River and Qingyi River. In the afternoon drive back to Chengdu.

D5 Chengdu Departure ( B )
Leave Chengdu.

Price: ( US $ / per person )
| | | | | | |
| --- | --- | --- | --- | --- | --- |
| Tour Class | 1 Person | 2-3 Person | 4-5 Person | 6-9 Person | Single supplement |
| Tourist Class | $ 1130 | $ 650 | $ 480 | $ 420 | $45 |
| Deluxe Class | $ 1280 | $ 730 | $ 560 | $ 495 | $120 |
Prices included Service:
1. Entrance ticket. Our price have included the entrance ticket of Bifengxia Panda Garden, Leshan Giant Buddha.
2. Cost for Panda volunteer works: The rental of a uniform, permit from of local administration.
3. Guide service. An English speaking guide will be provided, who will accompany you from the start of tour to end of tour.
4. Private Transfers during tour. Our guide and driver will pick-up you at your airport hotel and drop-off you at airport after the tours. And an air-conditioned vehicle will be provided during the tour.
5. Meals as schedule listed. Breakfast in hotel, lunches and dinners at local restaurants. During the meal, a glass of soft drink will be provided.
6. Accommodation. In tourist class, it will be about 3 star level hotel in Chengdu, and local guesthouse in Shangli village, and for deluxe class, it will be about 4 star hotels in Chengdu, and 3-4 star hotels in Ya'an city.

Prices not included Service:
1. Tips for the guide and driver
2. Any of the medicinal cost due to travelers' own health
3. River cruise at Leshan.