Wolong Natural Reserve is situated in the transitional zone between the Sichuan basin and Tibetan plateau, 140 kms northwest of Chengdu, and covers an area of 2000 square kilometer.
In 1980 the Giant Panda Research and Protection Center was set up by the Chinese Government in cooperation with the World Wild Fund of Nature (WWF). At the same year the Wolong Natural Reserve was accepted by UNESCO as member of MAB natural reserve network.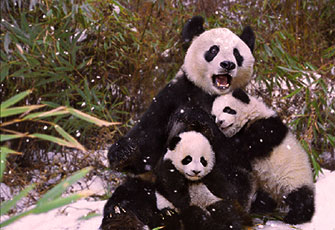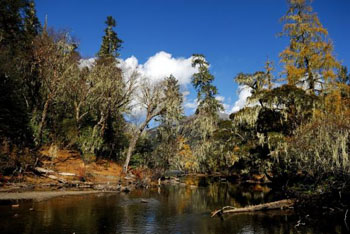 Wolong is known as the "Hometown of Giant Panda" because of its rich recourses of Giant Pandas. Except the giant panda, various ecology environments also provide a habitation for many rare animal and plants. Some 103 mammals, 281 birds, 21 reptiles, 1700 insects and 4000 plant species are found in the reserve.
It was reputed as "the Gene bank of nature species" and "natural animals and plants field". In stead of those, rich animal and specimen displaying house with big scale, growing modern glacier and historical remains of ancient glacier.
There is conservation and research center for the giant panda and giant panda breeding station. Since Wolong Natural Reserve is far away from hubbub, wild life, the various plantation, primeval forests, snowy mountains will make you embrace the whole nature, cleanse pollution, forget yourself and posses an extremely wonderful world.
Related Tours: