CE-OL-08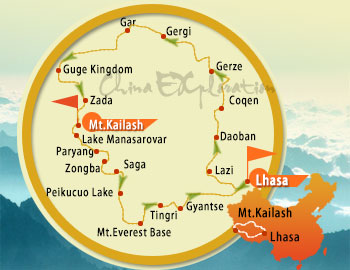 Travel in Mt
Kailash
could be the hardest trip in the world, strong health condition is required. According to Hindu epics, Mt Meru is the center of the earth, which is believed to be what today Mt Kailash is.
This 6714m high peak of Western Tibet has long been a holy object of worship for four major religions; Hindus, Buddhists, Jains and Bons.
Lake Manasarovar
is the most venerated of the Tibet's lakes. According to Hindu mythology, it was formed in the mind of Brahma-the creator of the world for his sons to bathe after having performed austerities. Indian pilgrims get purified by taking a dip in the holy water.
In this trip, we will take you to the remotest west Tibet with few human being trails. It is normal to see wild animals running out of your window. Unexpected discover will be found everywhere in your trip. It is a challenge never should miss.
China Exploration has long been expert in the overland tour: we know how to make self-drive overland in China ,how to enter china with a car,how to drive into china with permits, as well as how to get china driving license for foreigners.We will bring tourist to the remote and original reserved places and show you the authentic country side of this land.
Itinerary:

D1 Arrive in Lhasa
Arrive in
Lhasa
by flights or train, then free to be acclimated in the afternoon. Night in hotel.
D4 Lhasa / Shygatse / Lazi
Today we will begin our Everest expedition. We will drive along the
Yalong Zangpo River
to Shigatse, and then we will continue to Lazi.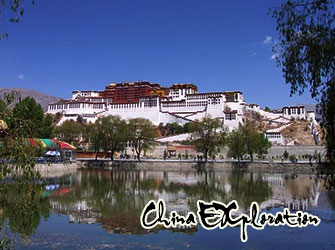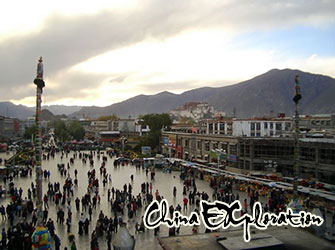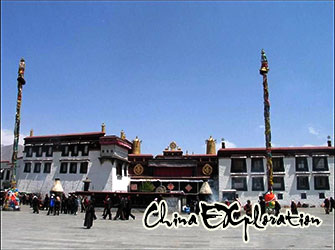 D5 Lazi / Tingri
Drive to
Everest
all the day. We will enjoy the great mountains of Tibet plateau and challenge the Quela mountain pass. Arrive in
Tingri
in the late afternoon.
D6 Tingri / Everest / Tingri
We will drive to Tingri in the morning. Here you will worship the highest peak in the world.
D7 Tingri / Peikucuo Lake (340km)
Drive to Peikucuo Lake via old Tingri. Enjoy the great Himalaya mountain series en route, such as Xixabangma (8023m). Arrive in Peikucuo in the late afternoon. Enjoy the beautiful lake and wild animals, Ducks, wild horses, etc.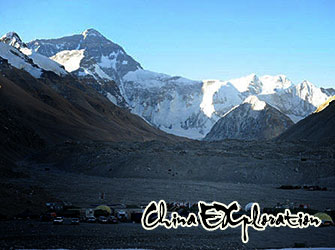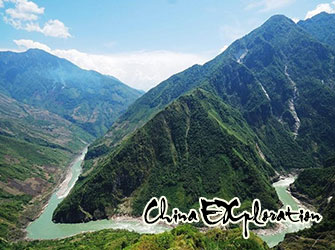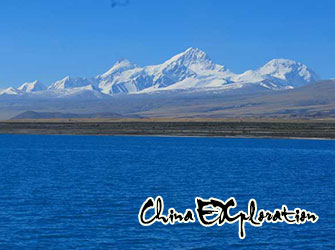 D8 Peikucuo / Saga / Zongba
Drive to Zongba all the day. Meet with Yarlung Zangbo River again today. And the nature will be more beautiful, both the waving great Himalaya Mountain and sparse desert will be in our sight.
D9 Zongba / Paryang / Barga
Today we will meet Maquan River and enter the wide grassland of Paryang. Strong Tibetan culture can be found everywhere. And we will continue to drive to Barga. Nature turned out to be more virgin. The wild donkeys may have a race with us in the sparse land.
D10 Barga Manasarovar Lake
Drive to
Manasarovar Lake
in the morning. Enjoy the extremely blue sea of Manasarovar, you can make a pilgrimage in the forest of Tibetan wind and horse flags. The scared Mt Kailash is guarding this land in white armor.
D11 Manasarovar / Mt Kailash
We will enter
Mt Kailash
You will meet the pilgrim from Tibet, India and near by. We can do nothing but purify our heart. Enjoy the companion of wild animals here.
D12 Mt Kailash / Zada
Bid farewell to Mt Kailash and we will drive to Zada. The dust forest is famous world wide. Arrive in Zada in the late afternoon.
D13 Guge Kingdom Exploration
Get up early and drive to the ruin of
Guge Kingdom
to watch the beautiful sun rise, then we will enjoy the mysterious palace of Guge kingdom. Back Zada in the late afternoon.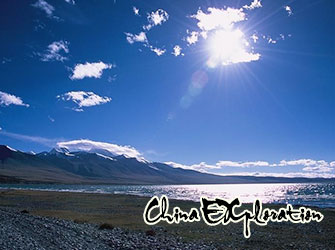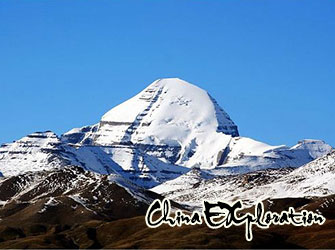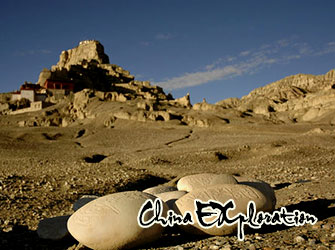 D14 Zada / Gar
Drive through the Soil forest again, and we will climb up and down in the big mountains again and arrive in Gar town in the late afternoon. It is a new and modern town. We will recreate here by nice meals and comfortable bath.
D15 Gar
Free time. Today we will have a break from the tiresome of long time's tour.
D16 Gar / Gergi / Gerze
All the day we will drive in the sparse wide land. Wild animals, salt lakes will be today's view.
D17 Gerze / Coqen / Daoban
All the day drive through the wide grassland, enjoy the lakes, villages and animals en route.
D18 Daoban / Sangsang / Lazi
Today we will back Lazi finally. Enjoy the snow mountains en route.
D19 Lazi / Lhasa
Drive back Lhasa all the day. Arrive in Lhasa in the late afternoon, and our expedition will be finished. End.
D20 Lhasa
Departure.
Best Season: May, June, July, August, September, October