Have you thought of driving into Tibet with your own vehicle? It could be the most fantastic and amazing travel experience for overland tours in Tibet and China, but it is a bit expensive for a single car to make such a trip. China Exploration pushed the join-in China overland tours for those love self-driving tours in order to deduct the budget as well as add more funs to the trip.

In this project, we will apply all of the government documents and apply Chinese driving license and plate for you. You just arrive at China boarder on time! And you can also fly to the boarder city and rent a Chinese car to join us! Come on!

China Exploration has long been expert in the overland tour: we know how to make self-drive overland in China ,how to enter china with a car,how to drive into china with permits, as well as how to get china driving license for foreigners.We will bring tourist to the remote and original reserved places and show you the authentic country side of this land.

Itinerary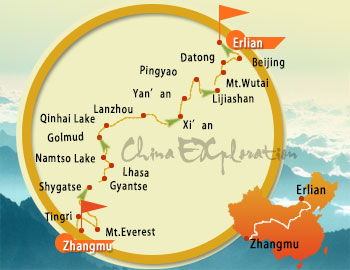 D1 July 20th , 2016 Kathmandu / Zhangmuboarder
Cross the boarder between Tibet and Nepal today, meet with your guide, after complete the boarder works, you will stay one night in Nelamu town.

D2 July 21th, 2016 Zhangmu / Tingri (Paved Road 240km)
Drive up the waving mountain road today, and arrive in Tingri.

D3 July 22th , 2016 Tingri / Everest / Tingri (Paved Road 137km )
It is a long overland tour of self driving today, enjoy the beautiful mountain en route.

D4 July 23th , 2016 Tingri / Shygatse (Paved Way 237 kms)
Again a long overland tour by self drive through the Express Way. But you will travel through the residency of a new ethnic minority of Yi people today. Enjoy the big mountain and unique villages en route today.

D5 July 24th , 2016 Shygatse / Gyantse / Lhasa (Paved Way 349 kms )
Visit Tashlunpo monastery in the morning, and then drive to Gyantse, visit the beautiful Palcho monastery, and then drive to Lhasa in the late afternoon.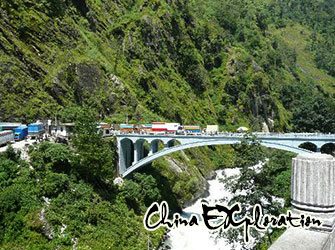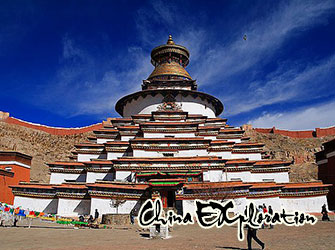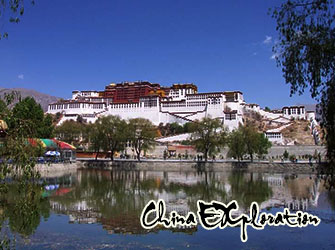 D6 July 25th , 2016 Lhasa
Leisure day, city tour to visit the Potala Palace, Jorkang temple, Barkor street, etc.

D7 July 26th , 2016 Lhasa
Leisure day, city tour to visit Sera monastery, Zebang Monastery.

D8 July 27th , 2016 Lhasa / Namto Lake (Paved Way, 221 kms)
Head for Namto lake in the morning, and then visit the beautiful sacred lake, and then continue your driving toGermud. Camping or guesthouse en route.

D9 July 28th , 2016 Namto Lake / Toto River (Paved Way, 430 kms)
Driving day, enjoy the beautiful Tibetan plateau en route.

D10 July 29th , 2016 Toto River / Germud (Paved Way, 450 kms)
Driving day, enjoy the beautiful Tibetan plateau en route.

D11 July 30th , 2016 Germud / Chaka (Paved Way, 473 kms)
Driving day, cross the Gebi desert.

D12 July 31th , 2016 Chaka / Qinghaihu lake (Paved Way, 180 kms)
Driving way, enjoy the beautiful Qinghaihu lake.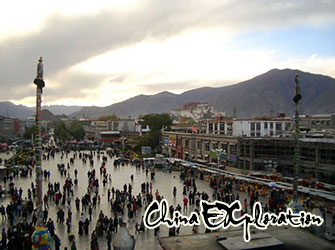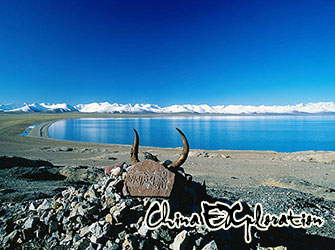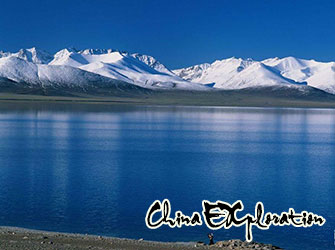 D13 Aug 01th , 2016 Qinghaihu lake / Xining / Lanzhou (Express Way, 323 kms)
Driving to Lanzhou via Xining, if time permit, drop a visit in local mosque.

D14 Aug 2th , 2016 Lanzhou / Xi'an (Express Way, 655 kms)
Driving day.

D15 Aug 3th , 2016 Xi'an
City tour in Xi'an, visit Warrior museum, old city wall, Wild Goose tower today.

D16 Aug 4th , 2016 Xi'an / Yan'an (Express Way 301 kms)
Start overland tour expedition today, and enjoy the landscape of North Sha'anxi en route, and arrive in Yan'an at noon. Yan'an is also an famous old town, we will visit the cave dwelling of Chairman Mao, the Baotashan hill, etc in the afternoon.

D17 Aug 5th , 2016 Yan'an / Lijiashan (Paved Road 293km)
Head for Lijiashan by overland tours today, and enjoy the typical Chinese villages en route.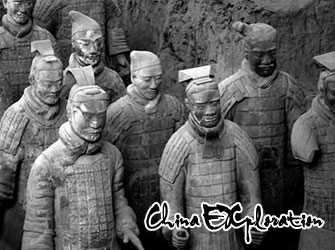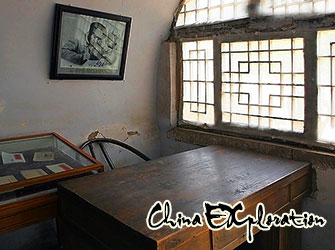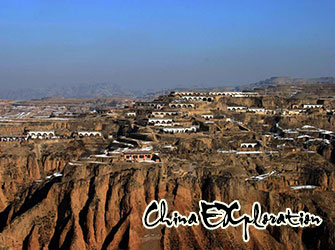 D18 Aug. 6th , 2016 Lijiashan / Pingyao (Express Way 118 kms)
Continue self-driving overland tours today, and then arrive in Pingyao in the morning. Free to explore the old town of Pingyao in the afternoon.

D19 Aug. 7th , 2016 Pingyao / Mt Wutaishan (Express Way 258 kms)
Head for Mt Wutaishan today, and drop a visit to the Qiao Family Yard en route. And arrive in the sacred Buddhism mountain of Wutaishan in the afternoon. Free to explore the Buddhism temples en the mountain.

D20 Aug. 8th, 2016 Wutaishan / Datong (Express Way 186 kms)
Continue to visit the temples and mountain of Wutaishan in the morning, and then drive to Datong in the afternoon.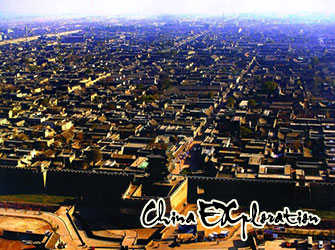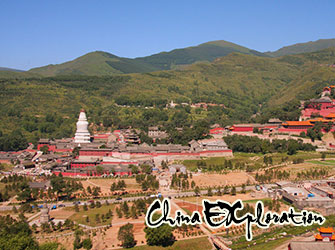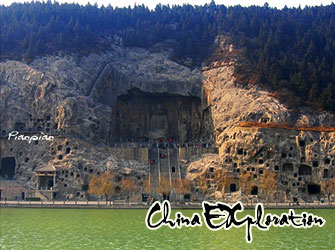 D21 Aug. 9th , 2016 Datong / Beijing (Express Way 280 kms)
In the morning we will visit the Yungang Grottoes, and then head for Beijing in the afternoon overland. We will stop at The Great Wall of Badaling close to Beijing.

D22 Aug. 10th , 2016 Great Wall Tour (Express Way 75 kms)
We will visit the Great Wall of Badaling in the morning, you can get up early to watch the Sun rise, or hike a few miles on the Great Wall, and in the afternoon we will drive to Ming Tomb, which is the best reserved Mausoleum. And drive to Beijing city in the late afternoon.

D23 -24 Aug. 11-12th , 2016 Beijing City Tour
After 20 days' overland tour in China, eventually we arrive in Beijing! It would be the highlight of our China overland tours, a lot of historical sites are waiting for us: the Forbidden City, Summer Palace,Temple of Heaven , Lama temple, etc.

D25 Aug. 13th , 2016 Beijing / Erlianhaote (Express Way 692 kms)
We will bid farewell to Beijing today, and have a long time's driving to the China boarder of Erlianhaote, prepare for departure.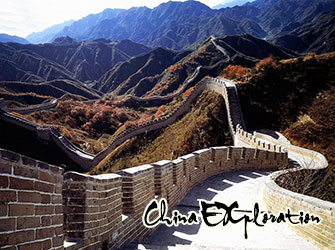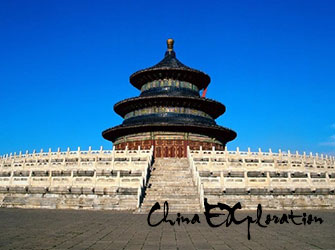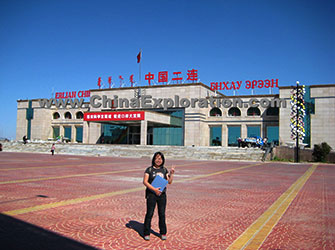 D26 Aug. 14th , 2016 Spare day in case of any delay.

D27 Aug. 15th , 2016 Cross boarder to Mongolia
Cross China boarder to Mongolia and our China overland tours is complete. End.
Price
US $ 4550. 00 per car
Note
It is based on one car with only one driver. And US $ 450.00 per person will be charged for extra passengers, and US $ 120 per person will be charged for the extra driving license.
Price Included

1. All of the government paper works, such as tourism, transportation, police, Custom, Tibet permit, etc.
2.. One English speaking guide. He will seat in one of the car, so there must leave one seat for him. And he pay for his meals and accommodation himself.
3. Vehicle Insurance of the accident.
4. The travel permits for the traveller. .
5. The temporal driving license and driving plate of the car in China. Each car we provided only one free temporal driving licenses, and US $ 75 per person will be charged for the extra driving license.
6. Provide Visa invitation letter.

Price Excluded

1. Your vehicle. You can drive your vehicle into China, or rent a Chinese vehicle.
2. Your oil, vehicle maintenance, parking fee, toll gate fees.
3. Your meals, accommodation and tour site tickets. You can stay in motor home or camping when the condition is suitable. And you can also stay in hotel if you like and pay for it in cash yourselves.
4. China visa or China visa extension fees.
5. Any of the medicinal cost due to your own health .
6. Any other cost we have not mentioned.

Files Required

1. The information of your organization or travel agency or name, including your name, nationality, address, contact, the purpose of the travel.
2. The vehicle's files: The clear pictures of them in front, side, back. Each of them should be 2 pieces. The copies of vehicle's registration paper in your country. You also need to state clearly about the vehicle, including their brands, place of production, engine numbers, chassis numbers, their value, their driving plate in your country, the name of their owner.
3. The drivers' files : their names, nationalities, gender, occupation, passport numbers. They should be accord with your passport. The copy of their driving license in their country or their international driving license, which should be qualified in driving your car. Their ID photo , which we will use to obtain driving license. 8 pieces.
4. The information of passengers, including their names, nationalities, gender, occupation, passport numbers and copy of passport.
5. The annual vehicle Test certificate.

Note

1. All of the files you can send us through E-mail scanning copies.
2. The driver should obey China traffic laws.
3. The overland travel we provided is only for sightseeing tours friendly, any activity disobeys China law should be handed up to police department. Any activities of taking film for the military base, trucks are absolutely dangerous and will cause problem.
4. The obtaining work is a very complex procedure with strong government facilities, so we suggest early work on it in order to ensure everything runs smoothly.

Special Attention

1. Because it is group tours, all of the vehicles and travelers are bounded together, so you must enter and exit China together at the same boarder at the same time.
2. The route is permit by the government strictly, so you can not deviate it.
3. Because it is overland land tours, there are many unexpected facilities, so the might be flexibility in entering and leaving days, please leave certain margin for it when you apply files of other countries.