Sichuan Tour Promoting Delegation visited Russia from Nov 3rd ,2015 to Nov 10th , 2015. Taking the good news of direct flight opening between Chengdu and Moscow in spring of 2015, the main large tour companies and tour spots in Chengdu visited Russia for inbound tour promotion under the leading of Sichuan Tourism Administration.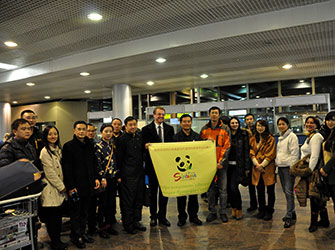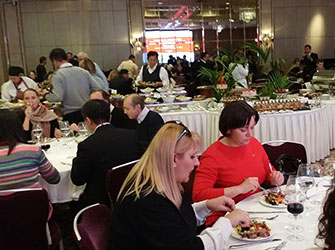 The deputy was leading by the director of Sichuan Tourism Administration, Mr. Hao Kangying, and Mr. Jason Huang, CEO of China Exploration representing Sichuan China Youth Travel Service Co. Ltd joined as member.


It was piercing cold in Russia, but it was drove away very soon by the warm welcoming from the association of Russian and China Friendship and Moscow tourism administration at airport .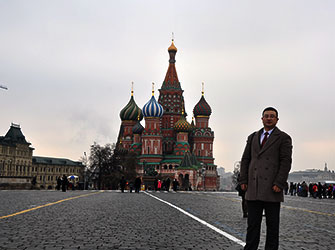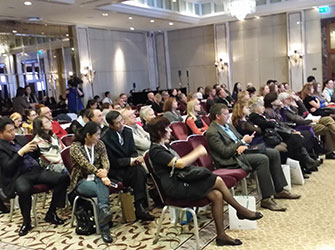 The tour promotion conference was made twice in Russia, once at the conference center of Continental hotel in Moscow and once in Kazan. Most of the local media, consulates of China in Russia, and travel agencies attended the meeting. Mr. Hao Kangying made the excellent presentation of the rich Sichuan tour resources in person.From the ancient cultural city of Chengdu to beautiful Jiuzhaigou and Daocheng Yading, and the lovely giant panda, all attracted the guests deeply. And the famous actress of Sichuan opera, Ms Li Yong from Chengdu gave the visitors amazing performance of mask changing show on the spot.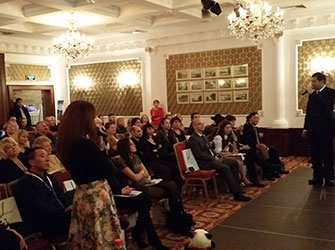 The two cooks from Chengdu also prepared delicious Sichuan food at the welcoming banquet, and every Sichuan food was always the most welcomed. And the guests admired the Sichuan spirit deeply, and said it was much stronger than Vodka of Russia!
And the delegation also inspected the beautiful tour spots of Moscow and Kazan too besides the inbound tour promotion activity. They are also hoping to organize more Chinese tourist to Russia with the coming direct flight. The outbound tour of China is booming these years and Chinese tourist appeared in every hot tour spots now.
Article source: China Exploration