According to the report of Sichuan News, Chengdu Railway Bureau will open a special travel train from Chengdu for passengers to tour the grand beauty of North Xinjiang during China's National Day Holidays.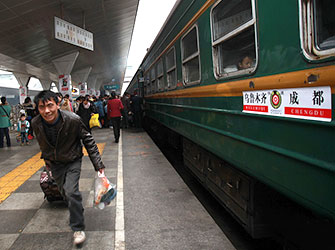 Travelers will take Train K2058 from Chengdu to Urumqi on 28 September and then transfer to the Grand Beauty tour express train when they arrive in Urumqi on 30 September. Travelers will take the train to enjoy the fantastic landscapes on North Xinjiang, including Kanas Scenic Area, Lake Sailimu, Nalati Grand Grassland, Horgos Port and other famous tourist attractions in the region.
As the national day Holiday falls in Autumn which is the best time to visit North Xinjiang, Travelers will not only have the opportunity to enjoy horse-riding on the grassland, but admire the bright full moon or watch the beautiful falling star describing a long curve in the sky as well.
Travelers can book the tour from China EXploration.
Article source: China travel news