D1 Panda Garden / Wide and Narrow Alley / Sichuan Snack / Learn Calligraphy / Factory Memory Park / Hot Pot Dinner ( Lunch, Dinner )
Your tour of Chengdu today starts in the early morning, the guide from China Exploration will pick up you at your hotel, and then head for the
Giant Panda Breeding and Research Center
in the suburb, just 10 kms north to Chengdu, where you can see the lovely pandas making various funny movement in eating and playing, also it is a good chance to take picture for them. It is free! The most amazing is that you can also hold a panda in your arms to take picture by donating some money to the panda base. And it is also a pleasant experience to walk in the wide garden of bamboo.
After the tour in Panda Garden, your guide will bring you to the
Wide and Narrow Alley
built about 300 years ago. Although many of western coffee, bars have occupied here, you can still trace the ancient history through the square yard and wooden door. About 1 hour's visit here. It is also a good place for photographers.
China Exploration always want to arrange the special food to our clients. So today you will also enjoy delicious Sichuan Snack here. Snack is the easiest food in Chengdu reminding people of the old and sweat history.

After lunch, you will go to one of local culture center, where China Exploration will arrange a Calligraphy Learning with local Chinese teacher. It is a magic skill to handle the soft bush in your hand. 2 hours' learning is not enough, but we believe it will be a good beginning for your learning this oriental culture. Besides the calligraphy learning, you also have chance to enjoy locals practice Sichuan Opera, fold dancing, etc here.

After the learning of calligraphy, we will head for the interesting park of Factory Memory. It was built on the base of old factory actually. The East suburb of Chengdu was known for its many large factory, but now they have all been moved out of the city, and a park was built on their site. It is an interesting park mixed with both old factory and modern pop culture.
Hot Pot of Chengdu is well known in China, hot and spicy, No matter in winter nor in hot summer the hot pot restaurants are full of locals. People believe eating around the round pot means friendship and uniting. At dinner we will take you to a special hot pot restaurant, the Culture Revolution Hot Pot, from the decor to the waiters, all in Cultural Revolution Style. Here you will try this magic food as well as experience the magic history by learning their revolution songs!
After dinner our guide will take you back your hotel, and your Chengdu tour will be finished with sweet memory.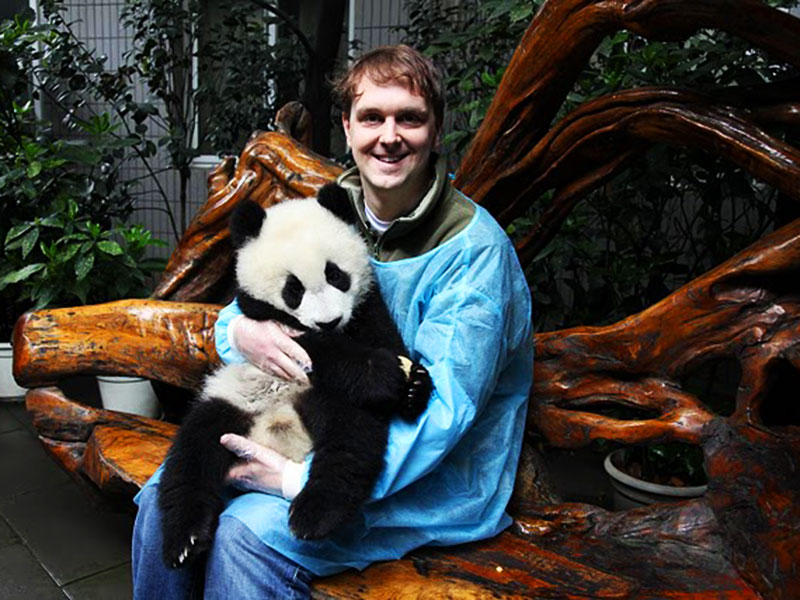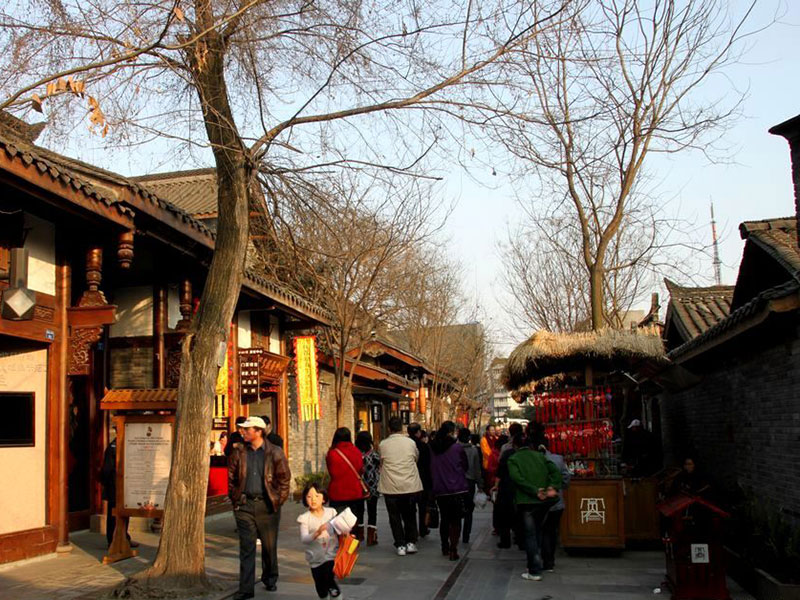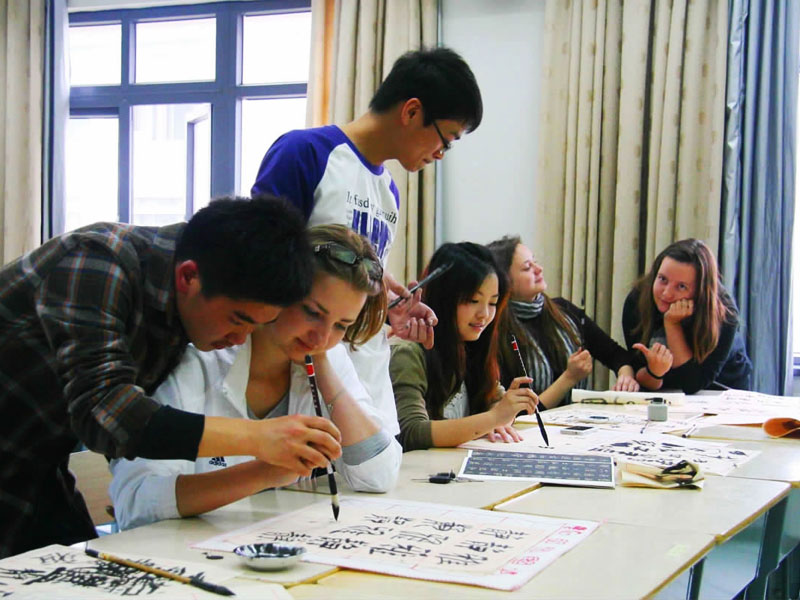 Hold Panda in Your Arms
Wide & Narrow Street
East Factory Memory
Calligraphy Learning

Our prices included:
1. Entrance tickets: The tickets of all the scenic spots listed above.
2. 2 hours' learning of calligraphy with Chinese teach.
3. Guide. An English speaking guide will be provided, who will accompany you from the start of tour to end of tour.
4. Private Transfers during tour. Our guide and driver will pick-up you at your hotel on time and drop-off you after the tours. And an air-conditioned vehicle will be provided during the tour.
5. Meals. A typical Sichuan Snack of dinner and Chengdu Hot Pot dinner will be arranged.
5. Service Charge & Government Taxes.
6. Insurance. We provide a free insurance of accident and casualty for each traveler. The highest refund is RMB 300000.00. Detailed terms please view our contract with Ping An of China.
Our prices not included :
1. Taking photo with panda in your arms.
2. Tips to the guide and driver 3. Your hotel.