D1 Chengdu / Xingwen ( Lunch )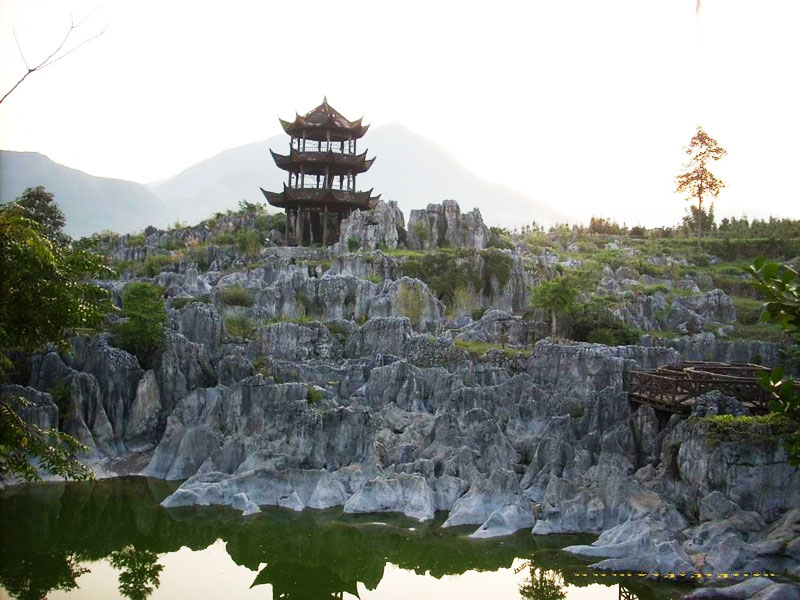 Your Chengdu tour starts in the early morning, the guide from china exploration will send you to Xingwen county about 480 kms. It is about 5 hour's driving on express way, but trip is not boring along the typical Chengdu plain.
Arrive in Xingwen in the afternoon. Xingwen is famous for its Karst topography, and the
Xingwen Global Geopark
is boasting the largest rock sea in China, and the largest cave on the earth. You will explore the magical wonder of nature all the day. Various vivid peaks look like tiger, goat, goddess, etc. They are all best products of nature, and you can imagine as you want!
And Xingwen is also the resident of Miao ethnic minority, so you can participate their festival if season permit. Night in local hotel.

D2 Xingwen / Bamboo Sea ( Breakfast, Lunch )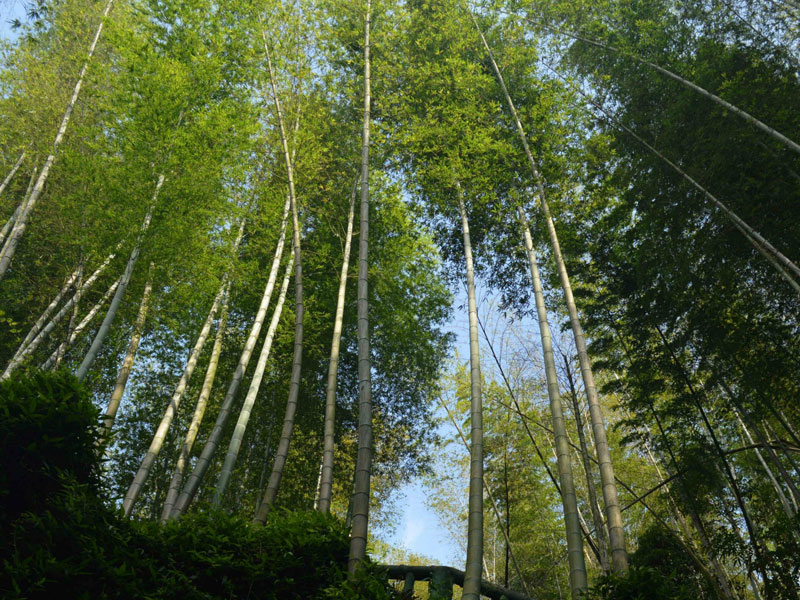 In the morning you will continue visit the Rock sea, at noon your guide will take you to Shunan Bamboo Sea in Yibin.
It is about 1 hours' driving, but trip is not boring due to the beautiful country side en route. Bamboo is one of the most favored plants in China, and Shunan Bamboo Sea is the largest bamboo forest in China. It is amazing to see so much bamboo growing up wildly in the mountain, besides the bamboo, beautiful lakes, waterfall are also important part of the bamboo sea tour. You will be drunk in the green of bamboo sea, ponder along the Long Corridor of Green Jade, Seven Color Waterfall, Forget Sadness Valley, etc. Night in the mountain hotel.
D3 Bamboo Sea / Lizhuang / Zigong ( Breakfast, Lunch )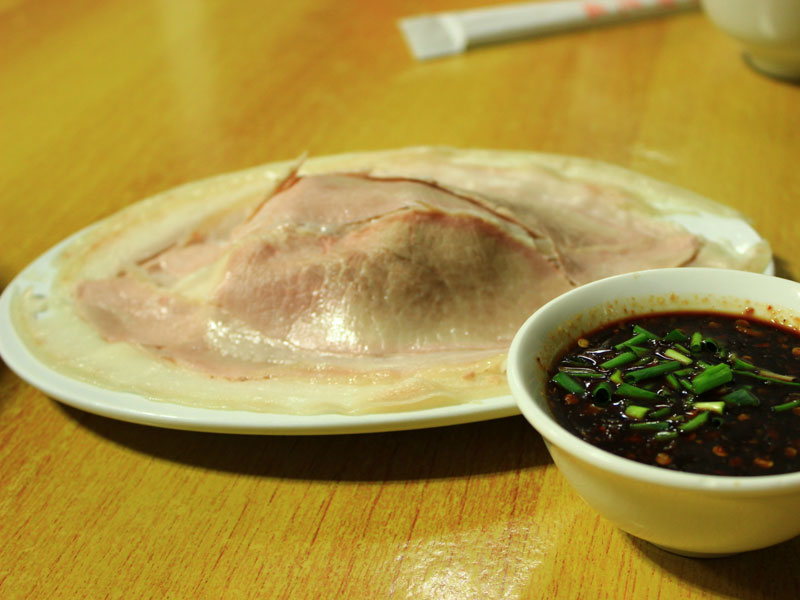 Continue your tour in the beautiful sites in the Bamboo Sea in the morning, and after lunch guide will take you to Lizhuang village in Luzhou. It is about one hour' driving. Lizhuang old village is just located at the riverside of Yangtze. In the second world war, many of famous intellectuals and Tongji University moved here for refuge, among them the greatest architect Mr. Liang Shi Chen has been long working here. In the late afternoon you will continue 2 hours' driving to Zigong city.
You will arrive in Zigong city in the late afternoon for the night. In winter time, you may enjoy the Lantern Festival in Zigong. The Lantern Festival of Zigong is the best in China, and many times have they traveled to America and Europe.
D4 Zigong / Salt Museum / Dinosaur Museum / Chengdu ( Breakfast, Lunch )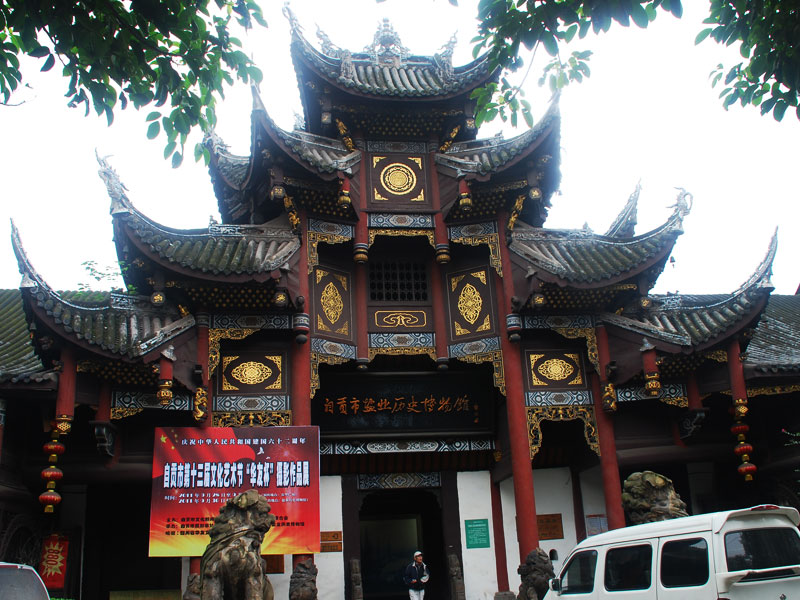 Zigong is the most prosperous city in South of Chengdu, and it used to be the most important city producing well salt in China. Although China does not rely on well salt anymore today, you still have chance to learn about the traditional way of making salt in the Salt Museum.
And Zigong is also famous for the fossil of Dinosaur, many kind of Dinosaur fossil have been discovered here. china exploration will show you around in the Dinosaur Museum in Zigong too. Of course, you can not expect it as the movie of Jurassic Park!
Zigong good played important part in Sichuan food, and people called it Dish of Salt Caravan, or Yanbangcai Dish. And you have chance to try this food today!
In the afternoon, you will return Chengdu and your Chengdu tour will be finished with sweet memory.
Our prices included:
1. Entrance tickets: The tickets of all the scenic spots listed above.
2. Guide. An English speaking guide will be provided, who will accompany you from the start of tour to end of tour.
3. Private Transfers during tour. Our guide and driver will pick-up you at your hotel on time and drop-off you after the tours. And an air-conditioned vehicle will be provided during the tour.
4. Meals . 3 typical Chinese lunches will be arranged accordingly at noon. During the meal, a glass of soft drink will be provided.
5. Hotel. In Xingwen and Bamboo Sea will be 3 star hotel, in Zigong will be 4 star hotel.
6. Service Charge & Government Taxes.
7. Insurance. We provide a free insurance of accident and casualty for each traveler. The highest refund is RMB 300000.00. Detailed terms please view our contract with Ping An of China.
Our prices not included :
1. Tips to the guide and driver.
2. Your hotel in Chengdu.
If you require, we can book hotels in Chengdu, and make private airport and city tour necessary.

Are you interested in this itinerary? Send us a message and let us help you plan and book your China vacation based on this sample. Response within 24 hours. Contact our Travel Consultant.