CE-WL-10

In the huge mountains of Yunnan and Shaanxi province, dense forests and deep mountain built the paradise for wildlife. The Mountain series of Qingling, Gaoligongshan mountain are all good place for wildlife tours. And our experimental trip will take you to the mysterious mountain and have a close touch with the nature.

Schedule:

Day 1: Arrive in Xi'an
Arrive in Xi'an, meet with your tour leader.

Day 2: Xi'an / Changqing Nature Reserve
In the morning drive to Changqing nature reserve in 4 hours' driving. Meet with local rangers and prepare for the photo tours.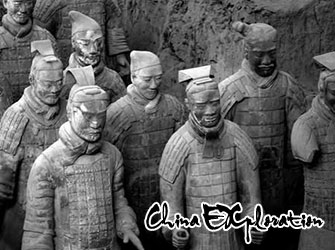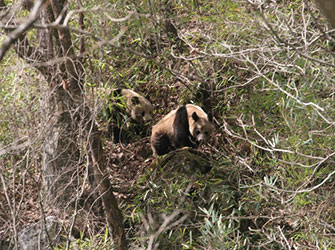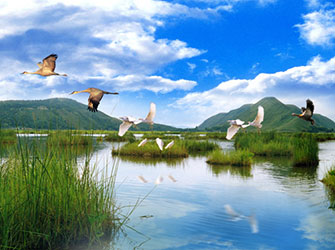 Day 3-4: Wild Animal Photography
We will use 3 days to catch the trails of wild animals with local rangers.

Day 5 Changqing / Xi'an
Continue the wild animal photography, and then drive back Xi'an in the afternoon.

Day 6 Xi'an / Kunming / Baoshan
Fly to Baoshan via Kunming all the day. Arrive in Baoshan and then transfer to hotel.

Day 7-9 Galloping Nature Reserve Photography
In the morning head for Galloping nature reserve and photos with local rangers.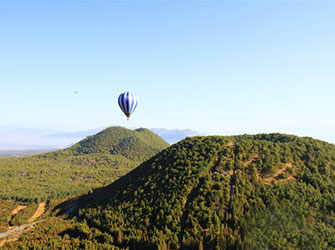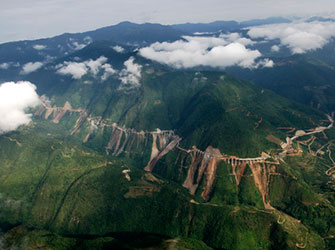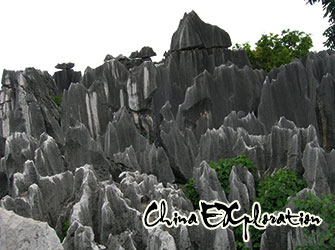 Day 10: Baoshan / Tengchong
In the morning drive to Tengchong, which is well known for its volcano and hot spring. We will visit the Volcano geological park firstly, to know about the earth.

Day 11: Tengchong / Baoshan
And today we will visit the Hot spring- Photography in Gaoligongshan nature reserve. Drive back Baoshan in the late afternoon.

Day 12: Baoshan / Kunming
Fly back Kunming in the morning, and then transfer to other cities.

About Changqing Nature Reserve:

Changqing Nature Reserve is located in the Qinling Mountains, Shaanxi Province, 300 km south of Xi 'An. The reserve, which reaches elevations of over 3000m, is one of the most important ecological areas in China. It provides one of the best and last remaining places where Giant Pandas, Golden Takin, Golden Monkeys and Crested Ibis can be found in the wild. It is also home to 39 other threatened animals and 31 threatened plants.

Not only does the area offer stunning mountain landscapes and the chance to view wildlife, it also contains a number of cultural sites, including the Han Dynasty Tangluo Trail, remains of ancient temples, shrines and roads. Changqing Nature Reserve is home to 248 species of vertebrates: 16 species of fish, 8 species of amphibians, 19 species of reptiles, 154 species of birds and 51 species of mammals.

Changqing Reserve is home to what are considered China's Four National Treasure's; the giant panda (Ailuropoda melanoleuca), golden monkey (Rhinopithecus roxellanae), golden takin (Budorcas toxicolor bedfordi) and crested ibis (Nipponia nippon).

Changqing Nature Reserve is located on the dividing line between the north and south climatic and biological zones. Because of it's special location, the reserve contains 2,039 species of seed plants, belonging to 762 genera. It contains 31 plant species that have been listed in the "red book" of plants on the verge of extinction in China. The reserve is also home to 311 medicinal plants. Your guides will be able to give you berries used in traditional Chinese medicine to try!

About Gaoligongshan Nature Reserve:

The National Nature reserve of Mt. Gaoligongshan is located at boarder of China and Burma, in the west of Yunnan province. It occupied 405549 hectares. Gaoligongshan mountain is one of the key area of biological diversity both in China and global wide. It is regarded as the A class nature reserve possessing international importance by World Wildlife Foundation ( WWF ), and UNESCO enlisted it as World Biosphere Reserve in October of 2000. It is also the corridor of immigration and melting pot of nationalities, where 16 ethnic minorities, about 300, 000 people resided here.

It is the unique geology and landscape bred its rich biological resources. Animals of 2389 types were discovered in Galloping mountain reserve, and 82 of them are in list of national important protection, which built the paradise of wildlife.

Beast: Totally 205 species, 32 families, and 10 orders were found. Among them, rare beast are takin, Hoolock gibbon ( Hylobates hoolock ), Assamese macaque ( Macaca Assamensis ) , grey-cheeked monkey ( Cercocebus albigena ) , leopard ( panthera pardus ) , clouded leopard, goral, slow loris, pangolin, rhesus monkey, stump-tailed macaque, Asian black bear, red panda, river otter, large Indian civet, forest musk deer, black musk deer, Eastern samber.

Birds: 525 species, 4 subfamilies, 58 families, and 19 orders were discovered here. Those under protection are Sclater's montal pheasant, golden eagle, black vulture, Mrs. Hume's pheasant, Kalij pheasant, Satyr tragopan, silver pheasant, etc.

Fishes: 49 species were reported here, and among them, the rare fishes are Atlanta manta, Lu River Schizothoracin, Schizo thorax myzostomus, Burmese loach, etc.

Special Plants: The unique plants resources. of Mt Gaoligongshan is quite rich, 434 species has been known, such as white Sim's azalia, yellow azalia, photinia glomerata, rosa biflora, raspberry, sorbus astateria, bulbophyllum dulongense, calanthe dulongensis, coelogyne gongshanensis h. li ex s.c. chen, taxus, A1cimandra cathcartii, Davidia involucrata, etc.