D1: Old Dragon's Head-First Pass-Great Wall Museum

After an early breakfast we will have a four-hour drive on the high way from Beijing to Shanhaiguan, over 300kms(186miles) east of Beijing. After lunch, we will visit the Old Dragon's Head fortifications, where the Great Wall meets the sea, and which is considered to be the beginning of the Ming Dynasty Great Wall.

After our visit, we will drive to Shanhaiguan Pass Fortress located 7 kilometers away. Then we will visit the First Pass as well as the Great Wall Museum next to it where you will be able to learn about a lot of of the history and culture of the Great Wall of China. Tonight we will stay overnight at a local nice hotel.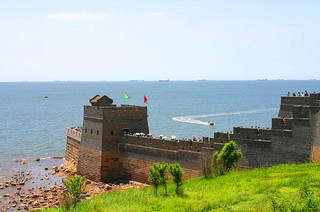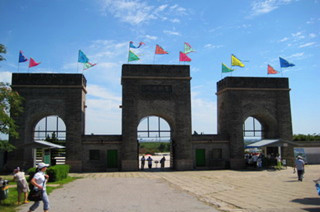 D2: Jiaoshan Great Wall

After breakfast, a short drive will take us directly to Jiaoshan Mountain located about 3 kilometers away. We will hike from the bottom of Jiaoshan Mountain upwards, directly to the Great Wall. We will be able to enjoy a beautiful bird's-eye view of far below Shanhaiguan Town as well as the ocean in the early morning sunlight. Jiaoshan is such a beautiful place that there are always brides and grooms taking wedding photos here.

When getting to the top of the restored part, you will arrive at the old part of the wall. You may continue if you like, to walk to the top of Jiaoshan Mountain which takes another one hour. When finishing our trek at Jiaoshan Great Wall, we will drive to Shanhaiguan Town where we have our lunch before driving to Dongjiakou in the afternoon.

D3: Hike on Dongjiakou section of Great Wall

After breakfast we start our hike at Dongjiakou Great Wall. Dongjiakou section of Great Wall was first built in 1381 AD, then in 1571AD, Qijiguang, a famous general in the Ming Dynasty transformed it into a first-class border wall. With a length of 10 kilometers, this section of the Great Wall winds its way up and down the local mountains. It has 2 strategic passes, 31 watchtowers, 14 beacon towers, and three Fortresses.

The villagers of Dongjiakou are the descendants of the builders and guards of the Great Wall. Therefore, the villagers have taken it upon themselves to maintain this section of the Great Wall as original as possible.

Today's hike will last about three hours and when finishing the hiking, we will have lunch in a local guesthouse before driving back to Beijing.