D1: Visit East Qing Tombs, Hike from Taipingzhai to Hangyaguan

The guide and the driver will pick you up from your hotel in Beijing and then we drive to East Qing Tombs. It takes about 2.5 hours to get there. Unlike the Ming Tombs in Beijing, this place is much less famous and has not as many tourists as its predecessors.

However, it is a very good place for you to learn and appreciate the ancient Chinese culture. There is a seven-kilometer-long sacred way here with splendid gateways, decorated pillars, and pairs of stone statues of human beings and animals, leading to the tombs of the Qing Dynasty Emperors. We will spend about 1.5 hours here and then drive to a small village near Huangyaguan to have lunch.

After lunch, we begin our afternoon hike, which is quite easy. We will walk from Taipingzhai to Huangyaguan on the Great Wall and it takes about 1.5 hours. You may take as many photos as you like on the way. Tonight we will stay overnight at the hotel located at the bottom of Huangyaguan Great Wall.

D2: Hunagyaguan-Qianganjian

After breakfast we continue our hike from Huangyaguan section of Great Wall. Today will be a hard day and we will walk for about 5 hours. We will pass the Heaven of Ladders near the top of Huangyaguan and there are about 300 steps leading us up the cliff. It is quite challenging and breathtaking to conquer them. After that we will walk along the old wall and in the end arrive at the village of Qianganjian where we will have lunch in a local farmer's restaurant.

After lunch we drive directly to Jinshanling and stay overnight there in Jinhan Hotel.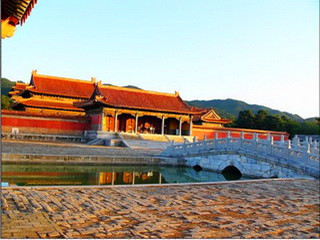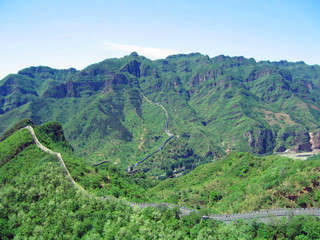 D3: Gubeikou-Jinshanling

After breakfast we drive to Gubeikou section of Great wall, which is located at the town of Gubeikou. The town of Gubeikou served as the northern gate of Beijing in ancient times. Therefore it was quite important both strategically and militarily and numerous wars happened here in history when minority groups from the northern part of China tried to invade Beijing.

The most recent war happening at Gubeikou was in the year of 1933 when the Japanese troops tried to invade Beijing. On the over 40-kilometer-long Great Wall in Gubeikou area, there were 172 beacon towers, 16 passes in the mountains, 3 water passes over the river and 6 military bases, some of which are still preserved very well nowadays.

Today we will walk for about 10 kilometers (6miles) and the whole trek will take almost 6 hours. When arriving at the village near Gubeikou Great Wall, we will walk to the wall and it is quite easy, as the mountain there is not so high. From the wall you will be able to see how the wall winds on the mountain ridges to the faraway Jinshanling and Simatai areas. Most parts at Gubeikou section of wall have not been renovated but not so difficult to hike.

Today you will also pass a military area where it is not allowed to walk on the wall, therefore you need to get off the wall and trek for about one and half hours on the mountain path before you return to the wall. When reaching Jinshanling, you will walk on the restored part for about half an hour before going down to the parking lot. After meeting the driver, we will send you directly back to the hotel in Beijing.