source:chinadaily.com.cn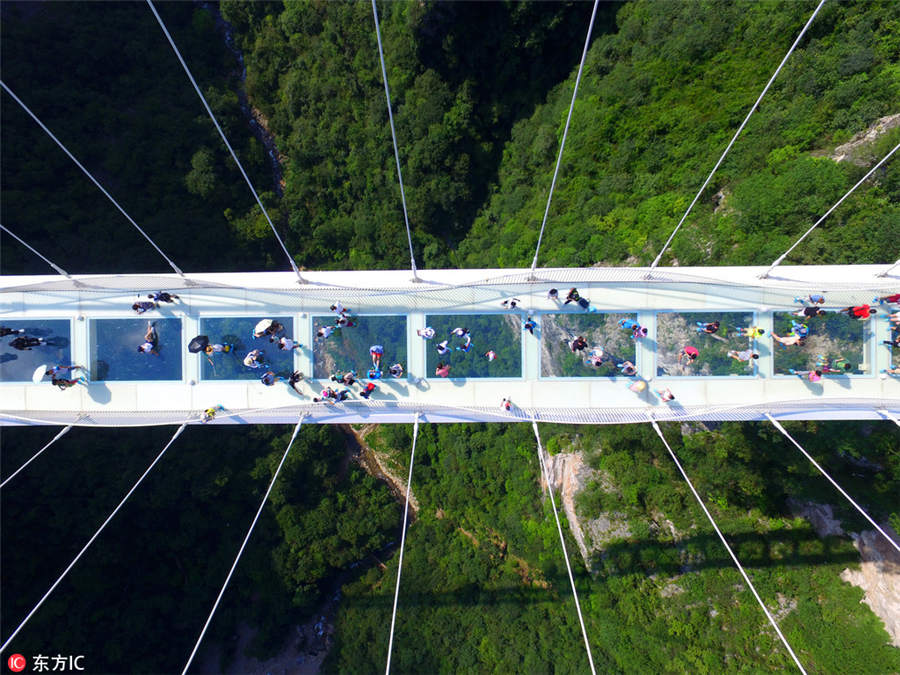 Tourists walk on the glass bridge in Zhangjiajie, Central China's Hunan province, August 20, 2016. [Photo/IC]
The world's longest and highest glass bridge opened on a trial basis to visitors on Saturday in Zhangjiajie, Central China's Hunan province.
Tourists from around the world stood in a long queue at the ticket entrance early in the morning, eager to walk on the bridge. The bridge opens from 7 am to 5 pm, and by 8 am on Saturday, all the tickets had been sold out. The bridge can hold no more than 600 at one time, and the scenic area will allow only 8,000 visitors each day.
The 430-meter-long, 6-meter-wide bridge, paved with 99 panes of three-layer transparent glasses, hangs between two steep cliffs 300 meters above the ground. The bridge has set 10 world records in design and construction.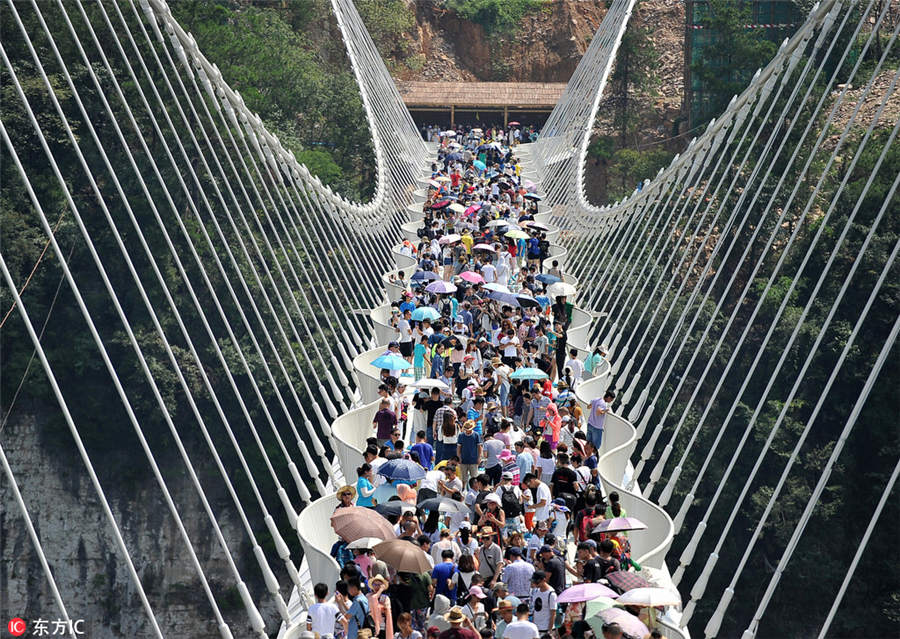 Throngs of tourists can be seen on the opening day of the glass bridge in Zhangjiajie, Central China's Hunan province, August 20, 2016. [Photo/IC]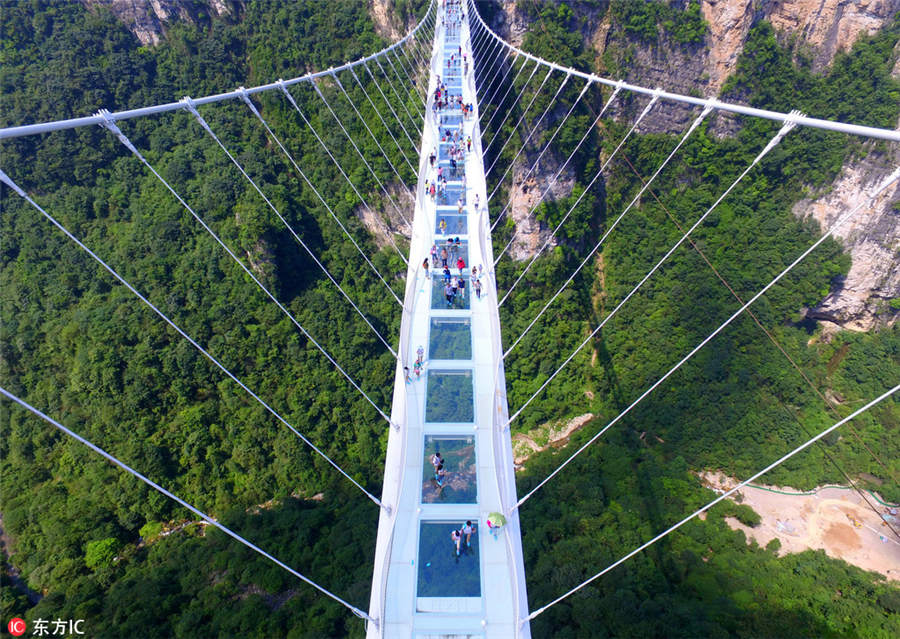 Tourists walk on the glass bridge in Zhangjiajie, Central China's Hunan province, August 20, 2016. [Photo/IC]