source from xinhua:zhang Dongmiao

Several friends once asked me the meaning of journey, after minutes' thinking, I explained, the meaning of journey, at core, is to feel, to experience and to find out something to make you at peace.
Indeed, that is the reason why I headed for Weihai city, east China's Shandong Province not long ago.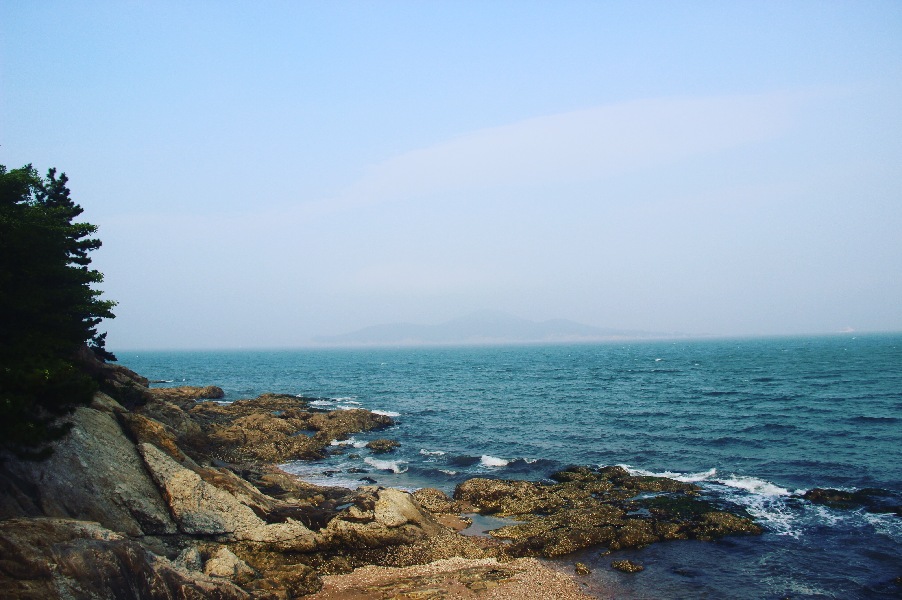 The coast of Weihai city, taken on July 22, 2016. (Provided by the author)
Historical Memory of Weihai
Situated in the easternmost of Shandong peninsula, this city, with a history of thousands years, carries the historical memory of our country, together with those coastal mountains and oceans.
The original name of this city, Weihaiwei, named during the Ming Dynasty (1368-1644 AD), means "Having great strength in defending coastal territory," and it is in Liugong Island of this city that China's first naval base for the Beiyang Navy of the Qing Dynasty (1644-1911AD)was established.
While I stood at the small hill on the island, embracing the sea winds, the fishing boats off the coast reminded me of the scars in history, when over one hundred years ago the Qing Dynasty was greatly shaken after the defeat in the Sino-Japanese War of 1895.
Then this city went under the British rule for 32 years, which embodied the lesson to the whole nation that "Lagging behind leaves one vulnerable to attacks".
The Museum of the Sino-Japanese War not only keeps records of these unforgettable pages in history, but also alerts us to build up our country's strengths and stay vigilant against those external dangers.
Facing the west coast of the Japanese Archipelago and Korean Peninsula across the sea, Weihai city was among the first group of coastal cities opening to the outside at the advent of China's reform and opening-up began at the end of last century.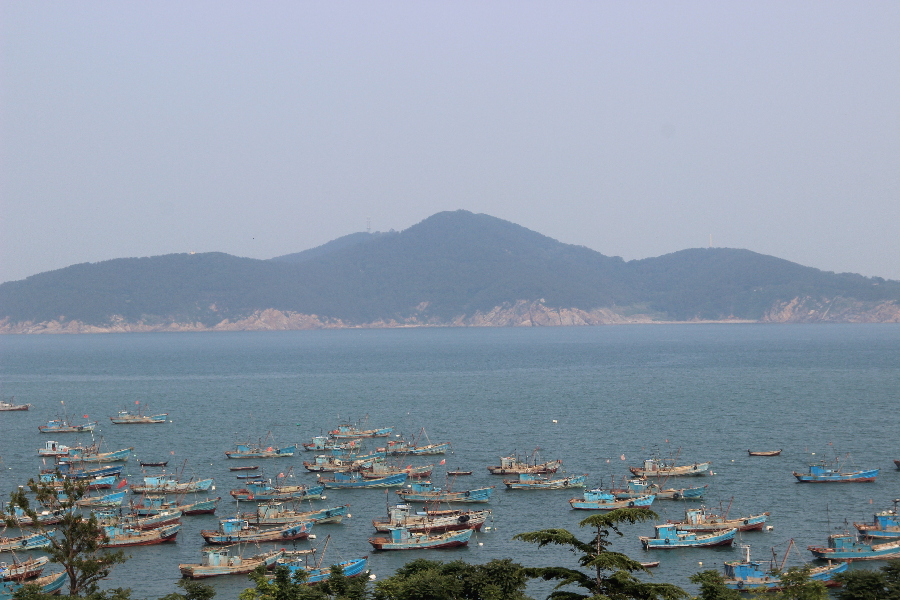 The coast of Weihai city, taken on July 22, 2016. (Provided by the author)
Ideal habitat for human
Apart from the historical hues, what makes me feel at ease are the blue sky, the beaches, the azure sea and the sea food, all making it a charming ecological garden and provide the most amiable living environment for residents and tourists.
Different from other places, the mountains here are gentle, the winds are mild, and the water offers me a chance to feel the pulse of the ocean.
Tired of the smog, the congestion and quick steps in urban jungle, I felt truly touched by colors of the sea and the sky, scent of the wind as well as hospitality of local people in Weihai.
No wonder, Weihai was honored by the United Nations as an ideal habitat for human and was among the first batch of China's Excellent Tourism City.
Tour around this city is like having a chat with nature, and there is no doubt it is a place worth the journey, a place worth remembering.