By Yang Feiyue | Updated: 2020-11-10 07:55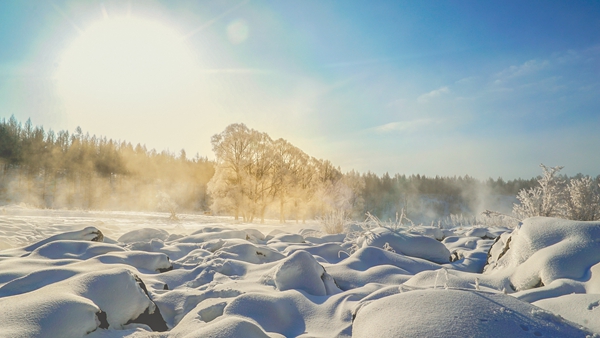 Located more than 1,500 meters above sea level, a village in Inner Mongolia autonomous region's Arxan welcomes visitors to enjoy its attractions surrounded by nature and deer, Yang Feiyue reports.
Amidst the snowcapped forest and running river waters, sika deer look for food at Lucun village in late October.
They are not afraid of humans, and some even approach and interact with passersby.
Lucun sits in the south of Bailang town in Arxan city, North China's Inner Mongolia autonomous region. It used to be home to fewer than 30 rural households, with all of them living in abject poverty.
Zheng Xiaolin, a Lucun official, says the locals relied on lumbering for a living about two decades ago.
"The work was labor intensive and had taken a toll on the locals' health, especially those in their old age," Zheng recalls.
When Zheng arrived in Lucun village in 2009, weeds covered the roadside. There were also no other industries that the village could fall back on.
Situated in a cold highland area, Lucun is more than 1,500 meters above sea level. It is covered with snow for eight months throughout the year, making it hard for crops to take root and grow.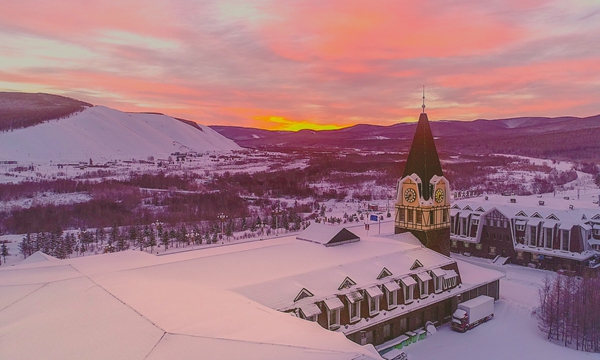 After studying places with similar geological conditions, including Baishan city in Jilin province and Suihua city in Heilongjiang province, Zheng found sika deer a good fit for Lucun.
"The sika deer have a high tolerance of cold weather and are of high economic value. And feeding costs are also low," Zheng says.
He then worked with other village officials to explain the potential benefits of sika deer breeding to the villagers.
With support from the Bailang town authority, Lucun established a sika deer cooperative in 2010.
Many more villagers joined the cooperative after it offered the first members more than 2,000 yuan ($303) in dividends at the end of 2010.
To date, the cooperative has more than 200 breeding deer and produces 500 kilograms of pilas antlers a year.
In 2012, a total of 12 local specialty shops and several homestays were set up to enhance visitor experience and boost tourism.
"Tourists can go around and shop in the village, and purchase something to take back for their family and friends," Zheng says.
Tourism has soared since President Xi Jinping visited Arxan in early 2014.During his visit, Xi praised Arxan for its beauty and expressed hope that tourism would boom in the city.
"We were behind in receiving more tourists and needed to increase the number of restaurants and homestays in 2014," Zheng says.
Thus, Lucun developed the Taoyuan resort to accommodate the increasing number of visitors.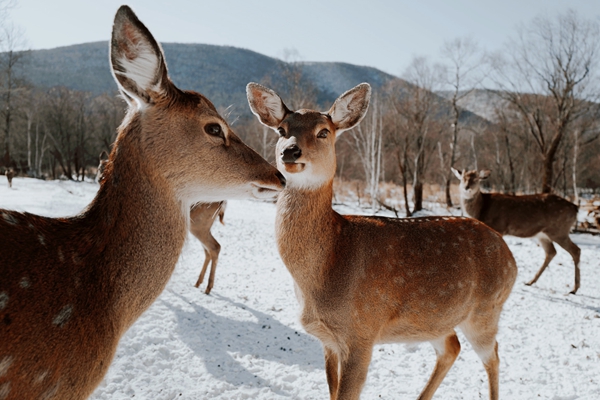 Hotels were built and visitors can go deep into the mountain with forest workers and enjoy what nature has to offer.
"Travelers can experience different rooms designed like those in the '50s and '60s," Zheng says.
To date, Lucun's income mainly comes from entrance fees and sales from animal feed production and deer related products.
The villagers can also earn wages by working at the deer cooperative.
Last year, more than 30,000 tourists visited Lucun, and local per capita income was more than 35,000 yuan.
Lucun is a reflection of Arxan's efforts to develop tourism to improve local livelihoods.
In 2011, Arxan was named a national poverty-stricken area, but it was removed from the list in April last year.
The city has been developing an industrial pattern mainly supported by tourism and supplemented by eco industries, agriculture and animal husbandry with local characteristics.
The local government has invested more than 1 billion yuan to promote environmental advancement for tourism development.
Large numbers of trees were planted, and measures were implemented to prevent soil erosion.
According to the local government, the green coverage rate has reached 95 percent in Arxan.
And forest produce has also been increasingly popular.
At the Xiangxiang poverty alleviation shop, visitors can purchase a variety of specialties, including mushrooms and organic beef and mutton.
Wang Guochen, a shop employee, says the shop has brought the produce of more than 400 poor households to the market and has an annual business transaction volume of more than 2 million yuan.
E-commerce festivals have also been held and social media influencers were invited to promote Arxan's agricultural goods.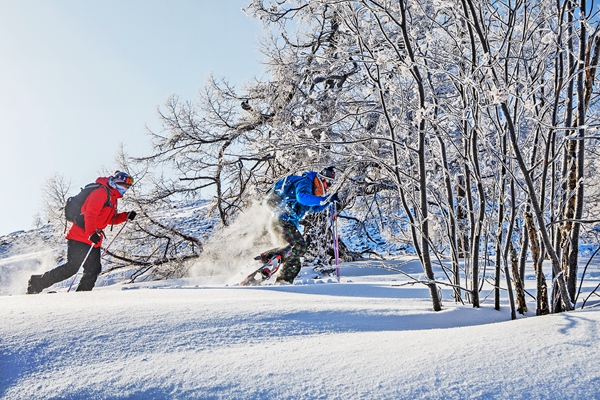 Apart from its tourism industry, Arxan has welcomed border trade and offers travelers duty-free shopping for snacks, cosmetics and folk art from Russia and Mongolia.
Due to the COVID-19 epidemic, more than 130,000 tourist trips were made to the city during the National Day holiday-about 95 percent of last year's figure during the same period.
Arxan had 4.99 million tourist visits last year, up 16 percent over the previous year. Income from tourism was 6.08 billion yuan, also up by 16 percent from the previous year.
Favorable tourism policies have also been made to offer travelers more incentive to visit the city. Local authorities have tapped into Arxan's rich winter resources and rolled out study and self-drive tours as well as cross-country experiences for tourists looking to experience its winter charm.
Wang Tianfeng, vice-mayor of Arxan, says the city can offer tourists a wide variety of tourist spots, and tourists can enjoy going to hot springs, viewing the glittering and translucent rime, and having fun in towns styled like castles.
Currently, Lucun is working on developing distinctive rural tourism featuring sightseeing with local characteristics, as well as forest-themed cuisine and accommodation.
"For a long while, domestic tourists enjoyed deer spotting in Japan," Zheng says. "It got me thinking about our cute deer and I have to come up with something to let more people know and come to see our deer here."