source from China Daily
The world is revving up to celebrate the Chinese Spring Festival.About 2,000 cultural events will be staged around the globe during the period, which marks the Lunar New Year, China's Ministry of Culture said at a news conference on Thursday."An abundant variety of activities, including performances, extravaganzas and fairs, will serve as the flagship of our country's external cultural relations," says Li Jiangang, deputy director of the ministry's bureau for external cultural relations.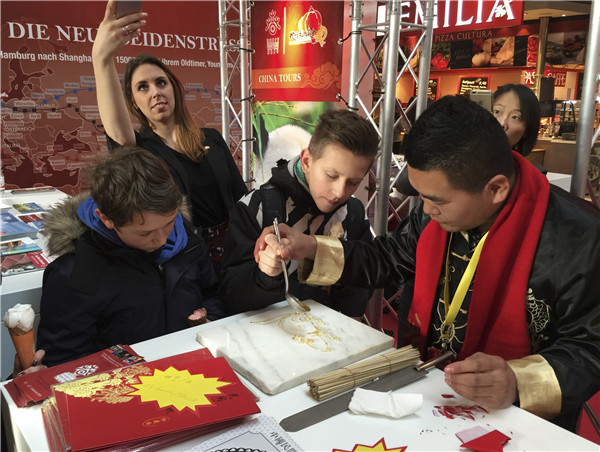 The ministry has organized for art troupes to stage Spring Festival events overseas since 2001. It launched the more comprehensive "Happy Spring Festival" program in 2009 to offer a greater diversity of celebrations.The program saw 65 events in 42 countries and regions in 2010. It expanded to 2,100 events in more than 400 cities in 140 countries and regions in 2016, when more than 40 state leaders and senior politicians joined the 250 million participants abroad.The program will essentially match that scale in 2017, the ministry says.The Lunar New Year will arrive on Jan 28, but the festival traditionally lasts nearly a month.
The Spring Festival is a national holiday in 10 other countries, including Canada, Malaysia and Mauritius.This offers opportunities to expand the program in the future, says Li."We'll have different activities in different regions," he says."Carnivals will prove popular in neighboring Asian nations and Latin America, whereas we'll focus on high-end performances in North America. Europeans prefer such arts as dances and dramas. Activities must be mixed into local cultural events to flourish and wield lasting influence."
The program will also promote international cultural trade in such sectors as design, e-commerce and the construction of cultural institutions' facilities'.The Paris center hosted Chinese film festivals, which met with resounding success. Singapore's center opened an art school for local children.
"We must do more to spread Chinese culture around the world," says Zheng."Some provinces and cities have rich experience in international communication, so our ministry has decided to cooperate with them to establish some centers overseas."
The government of Shanghai and the ministry recently partnered to found Brussels' China Cultural Center as one of the first to operate according to this model.
Jiangsu province opened a comparable center in The Hague last month.Beijing, Shandong province and Sichuan's provincial capital, Chengdu, are also working to open such overseas centers.The first China Cultural Center was established in Mauritius in 1988. But large-scale construction only began after 2000, when cultural diplomacy was emphasized as a key item on the country's agenda.It seems the mission has not only made great progress but also shows great promise that will manifest in the years to come.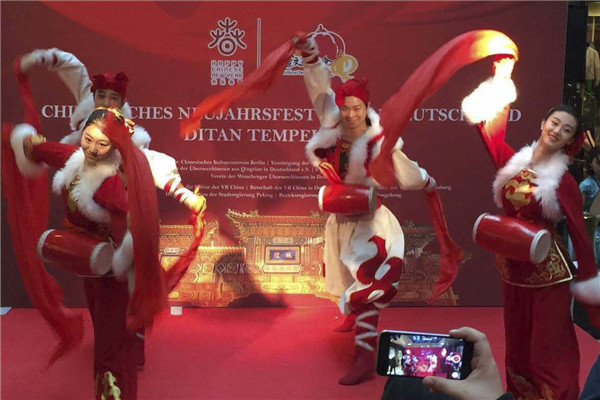 China's top cultural body also hopes to consolidate its international platform to regularly show the finest parts of the country's culture after the festival ends.There will be more than 50 China Cultural Centers overseas by the end of 2020, compared with the current 30, the ministry says."The centers offer comprehensive introductions of Chinese culture and thus shape China's international image," says Zheng Hao, an official with the ministry, who is in charge of the program."Local residents' customs are also incorporated."Lectures, seminars and art festivals that gather scholars, artists and authors from China and host countries are often held in the centers throughout the year.For example, about 150 seminars on comparative studies, musicals, performances and special exhibitions have been held in the centers since September to mark the simultaneous anniversaries of the deaths of William Shakespeare and Chinese Ming Dynasty (1368-1644) playwright Tang Xianzu 400 years ago.
In recent years, Berlin's cultural center has twice organized European championships for the Chinese board game Go.