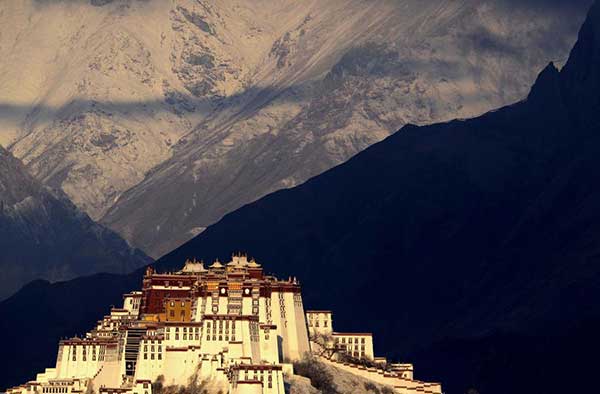 Statistics from the Lhasa Tourism Bureau shows that the city received 11.79 million tourists in the past year, achieving tourism revenue of 15.49 billion RMB.
To attract tourists to experience more of Tibetan culture, last year Lhasa launched a travel route featuring the Tibetan New Year. It includes a series of activities, such as visiting Tibetan households, tasting "Gutu" (a traditional delicacy in Tibet eaten on Tibetan New Year's Eve. It's a soup of dough drops with various stuffings), touring the Sera Monastery and observing the creation of butter sculpture. This innovative promotional effort, which caters to visitors' needs to better explore the unique cultural landscape of Tibet, has significantly boosted tourism in Lhasa.
Besides this, a variety of cultural events, like the Lhasa Shoton Festival (a traditional religious occasion, also known as the Yogurt Banquet Festival), and the Tibet International Tourism and Culture Expo also have contributed to drawing domestic and foreign tourists to visit Lhasa.