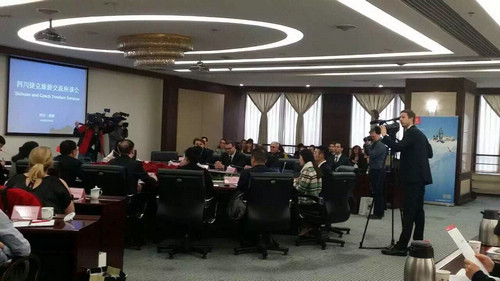 A group of travel operators and media reporters from Czech launched an on-the spot study of tourism resources in Sichuan Province on Feb.26, aiming to promote tourism cooperation between the two sides.
The group visited a number of famous tourist attractions in Sichuan, including giant panda sanctuaries, Mt.Qingcheng and Dujiangyang,Jiuzhaigou Valley,Leshan Giant Buddha and Mt.Emei.
Delegates have been deeply impressed by Sichuan's beautiful scenery and mounth-watering gourmet food.
A seminar was held in Chengdu, the capital city of Sichuan, to exchange participants' views on tourism cooperation on Mar. 4.
A memorandum of cooperation was sighed between Sichuan Province Tourism Association(SPTA)and Association of Czech Travel Agents(ACK).
The visit will end on Mar.5.