Source:chinadaily
A panoramic view of the "Light Rose Garden" exhibition at Chengdu IFS, Chengdu, Sichuan province. The exhibition consists of 25,000 LED white roses and two customized pink roses. It will open to public from August 5 to October 9, 2016. (Photo provided to China Daily)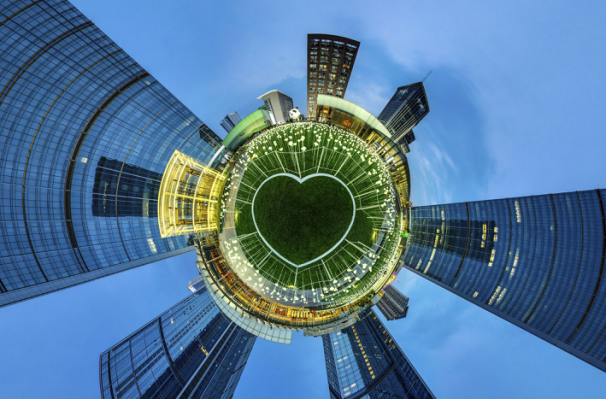 The "Light Rose Garden", a mass public art installation, was launched on August 5 in Chengdu IFS, which is the first destination for its world tour in Chinese mainland. The exhibition consists of 25,000 LED white roses and two customized pink roses.
It is open to public until October 9, 2016. Lit up at 6pm every day, the roses transform the Sculpture Garden of Chengdu IFS, the new city landmark of Chengdu, into a blooming sea of flowers.
Originating in Seoul, the "Light Rose Garden" has become a landmark of love and romance, as well as a hot spot for marriage proposals and dates.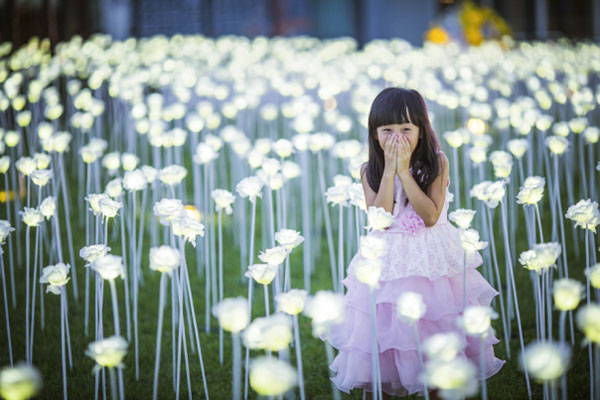 The exhibition in Hong Kong in February, 2016 attracted as many as 500,000 visitors within the nine-day display, alone.
A girl stands in the Light Rose Garden at the Chengdu IFS, Chengdu, Sichuan province. (Photo provided to China Daily])