Honeymoons are the sweetest part of weddings. Hong Kong is the paradise of shopping, and Sanya Island has one of the best beaches in the world, both of them composed the ideal resort for honeymoon.
China Exploration pushed this trip with the goal of helping you find just the right spot for the two of you. From the luxurious hotel rooms to wedding, we can do all for you.
Schedule:
D1 Arrive in Hong Kong
Arrival at Hong Kong, a vibrant metropolis, our local guide will meet you with the beautiful anadems (reefs of flowers), and then escort you to your hotel. Its here you will spend 3 nights.
D2 Hong Kong
Enjoy a leisure morning and breakfast in the hotel. Late set-out for today's tour in the vibrant Hong Kong including Victoria Peak, the floating community of Aberdeen, Repulse Bay and Stanley Market of Hong Kong Island. Enjoy a delicious dinner at Jumbo Floating Restaurant.
Victoria Peak: the island's highest point with 552 meters high, which has spectacular views of city's famous skyline, Victoria Harbor and the romantic South China Sea on a clear day.
Aberdeen: a harbor area crowded with junks and sampans, where 6,000 people live and work on junks.
Repulse Bay: one of the most famous beaches in Hong Kong where you can enjoy a more relaxed holiday atmosphere.
Stanley Marke: great for bargain-hunting, this market specializes in factory outlet clothes.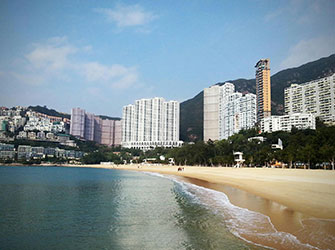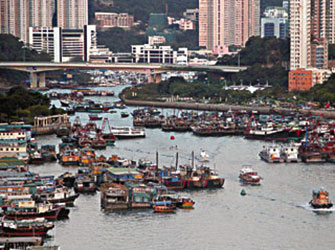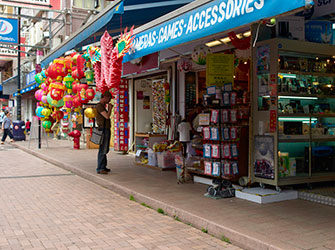 D3 Hong Kong
Enjoy a free day in this dynamic metropolis.
D4 Hong Kong / Sanya
Free in the day until the transfer to the airport for your flight to Sanya of Hainan province. Upon your arrival at Sanya, a city with sun, sand and the sea, our local guide will meet you with the beautiful anadems, and then escort you to your hotel.
D5 Sanya
Today, we will bring you to Tianya Haijiao (Border of Heaven and End of the Sea), for you to declare your love to each other. After that, we will bring you to Yalong Bay, where a wedding ceremony will be held for you.
D6 Sanya
If you require we can provide Traditional Chinese Dress code for you on this special day.
If you require, in the evening, enjoy a spa just for two of you in the hotel.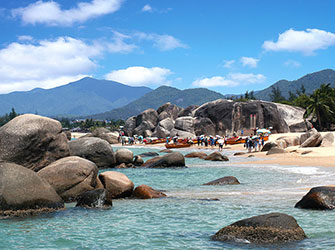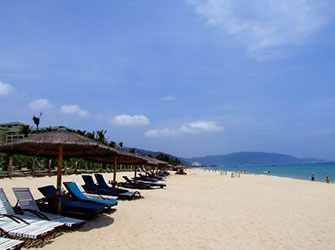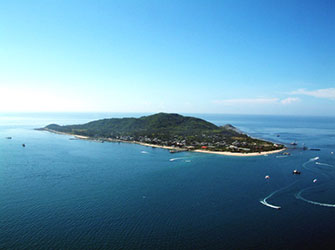 D7 Sanya
Free for the whole day to enjoy the sun, the sand and the sea all by you.
D8 Sanya / Depart
Time to pack the unforgettable memory of your honeymoon tour and fly back to your home.