Western China is a gigantic geological park in nature. The Qinghai-Tibet Plateau is the youngest and most active tectonics unit of plateau in the world. No where can attract the attention of geologists both at home and abroad?
Formed by the collision between the India and Eurasia Plate, the Qinghai-Tibet plateau rises to the sky characterized by the unparalleled elevations, unique crustal architecture and awesome mountains and rivers. The history from formation through evolutions to disappearance of the Teyths Ocean in this region remains uncertain. To geologists the plateau is a natural laboratory and a window to probe a number of important geologic events in history. Apart from the plateau landscape, Western China also has the large Turpan Basin with the elevation lower than the sea level, and the neighboring Tarim Basin and Zungar Basin are all the attractive places to geologic scientists.

China Exploration Tour has helped geologists and geographers from other countries to investigate geologic and geomorphological features of Western China in the form of geological excursions.
Why China Exploration can offer this service which other travel companies could not compete to organize geological expeditions and excursions? Because we are expertise in organize the necessary travel permit to the most remote and restricted areas due to our closely connected with the government. Besides it, we also have close tie with the Geography Institute providing special and technical assistance. If you required, geologic experts can accompany your excursion groups.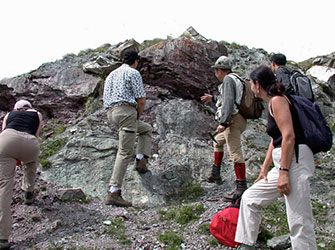 CE-CT-12: Geological Expedition From Hengduan Mountains to Tibet
This excursion, a distinctive plateau trip, crosses western Sichuan Basin , eastern and central Tibet along the world famous Sichuan-Tibet highway. Traveling westwards through the Erlang Mountain, the Dadu River, the Jinsha river, the Lancang river and the Nyainqentanglha Mountains to Lhasa, participants will experience the unusual plateau life under the lacks of oxygen with temperatures varying greatly from a valley to a mountain peak and with great height difference.
Emphasis will be placed on the important geological features as the uplift of Qinghai-Tibet Plateau and the formations of Hengduan Mountains in north-south direction, well-developed modern glaciers, Garze-Litang, Jinshajiang and Bangong Lake-Nujiang plate suture zones, Yidun island-arc, relicts of PalaeoTethys, and Mid-Tethys oceanic crust, highly seismic Xianshui River faults, Yangbajin geothermal field with rich reserves of geothermic resources, Early Genozoic Gangdise epicontinental arc, in combination with the precipitous and magnificent mountains and valleys in western Sichuan and eastern Tibet and unique landscape on northern Tibet plateau such as mud forests formed by the Qianning fault and limestone ridges, produced by differential weathering, as well as the splendid monasteries with a long history and the typical customs and habits of the Tibetans.
Route: Chengdu - Ya'an - Kangding - Dawu-Garze-Dege-Qamdo-Dengqen-Baqen-Nagqu-Lhasa
Suggested seasons : may, September
Transportation: 4WD land cruiser
Itinerary:
D1 Arrive in Chengdu .
D2 Visit Chengdu and make preparations for excursion.
D3 Chengdu - Ya'an
Investigate Minjiang the alluvial plain and enjoy rural scenery in western Sichuan.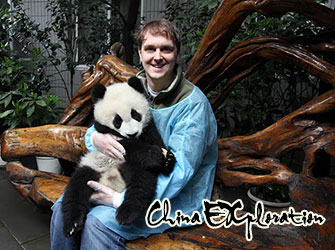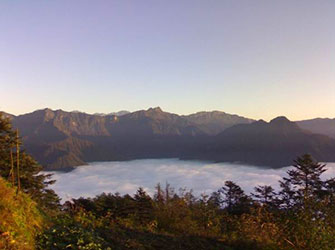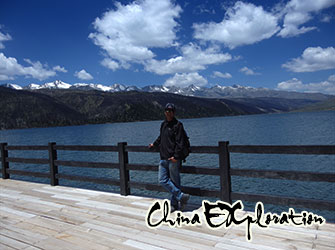 D4 Ya'an - Kangding
Investigate Tianquan Jurassic red basin and Pre-cambrian 'Kangding Complex' .
D5 Kangding City Sightseeing
Visit Mugecuo lake, a plateau lake with beautiful natural scenery and hot springs .
D6 Kangding-Dawu
Investigate the huge passive continental margin of the Xikang Group in Triassic Period. Xianshui River fult and the unique weathering geomorphological features of fault mud 'stone forest' in Qianning; Visit the famous Takhong monastery and Tibetan villages on the way.
D7 Daowu-Dege
Investigate the new tectonic activity, ophiolites, tectonics mélange in Xianshui River Fault zone and the Upper Triassic deep-water flysch deposits of the Zhuwei Formation: visit the splendid deposits of the Zhuwei Formation; visit the splendid Garze monastery .
D8 Garze-Dege
Investigate island-arc granite of Chola Mountain, modern glaciers and High plateau lake-Xinlu lake; visit the world-famous Dege monastery and its Printing school of Buddhist Scripture.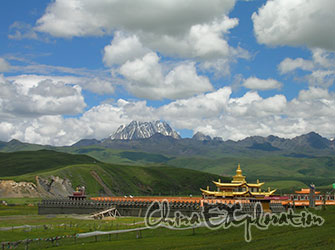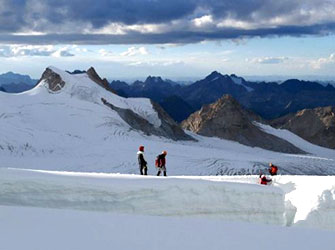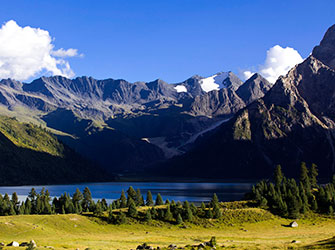 D9 Dege-Qamdo
Investigate the epicontinental-arc of jomda,triassic back-arc pillow lavas of chesuo, unconformity contact between devonian and ordovican metamorphic rocks from qingnidong,and the fin ridge geomorphology oftriassic limestones fron the damala mountain ridge night stay at qamdo hotel.
D10 qamdo
Visit lamaseries in qamdo and karuo culture relics of the new stone age,city sightsee,night stay at qamdo hotel.
D11 qamdo-dengqen
Investigate the lanchang river fault and obduction zone,dengqen ophiolite zone night stay at dengqen guest house.
D12 dengqen-baqen
Investigate bangong lake-dengqen-nujiang suture zone forned by two plates collision night stay at baqen guest house.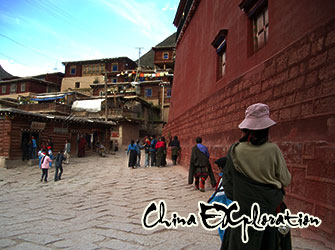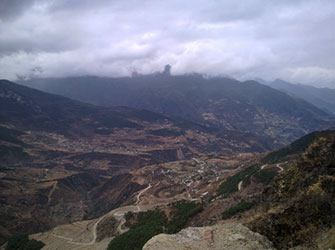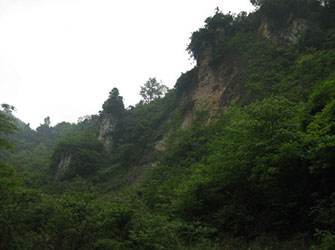 D13 baqen-nagqu
Visit the prairie scenery and the customs and living habits of nomads living in northern Tibet plateau. night stay at Nagqu hotel.
D14 Nagqu-Lhasa
Investigate north-south direction extensional rift valley and Gangdise epicontinental arc volcanic rocks,visit Yangbajin geothermal filed night stay at Lhasa hotel.
D15 Lhasa
Visit Potala palace,Jokhang monastery and city sightsee night stay at Lhasa hotel.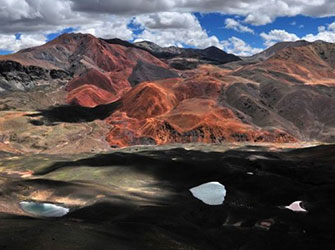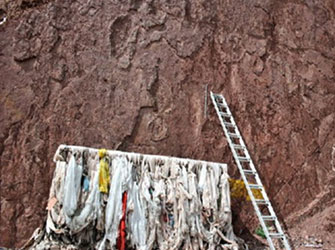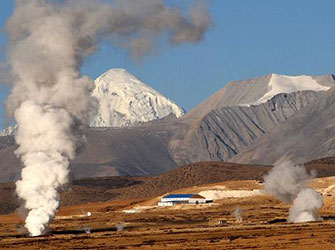 D16 Lhasa-Chengdu or Lhasa-Kathmandu
Return to Lhasa by airplane night stay at Tibet hotel.
D17 Chengdu-Hongkong(or Beijing)
The whole trip finishes.