CE-ET-05
Mount Huangshan
has long been treated as the symbol of China in spirit. Besides the beautiful peaks, Cloud Sea in the mountain, there are a lot of well reserved old villages around it, such as
Hongchun, Xidi
. The countryside around this ancient land is soaked with Chinese culture and history. It is a world of harmony.

In this tour, you will ride bike to explore the old streets and villages in the countryside road. It is a trip of Chinese culture and history. It is a mild biking route due to the all paved road, and just an ordinary mountain bike bought in local shop can do!

Itinerary

D1 Arrive in Huangshan City
Arrive in Huangshan city by flight or train. Meet with your guide and check in the hotel. In the afternoon test your bicycle by a short riding in the city.

D2 Huangshan City / Qiankou Village (Paved road 40 km, 4 hs' biking )
Start the biking from Tunxi old street, we will ride along the old road to the old villages near Qiankou. The buildings were built in
Ming dynasty
mostly. Enjoy the villages and fields en route. Night in local villager's guest house.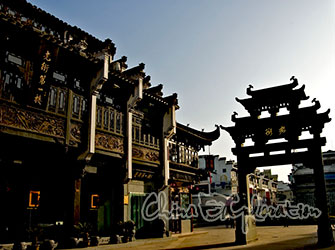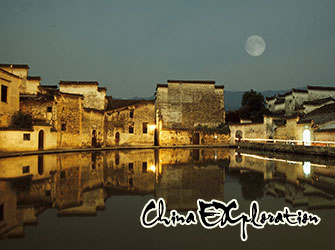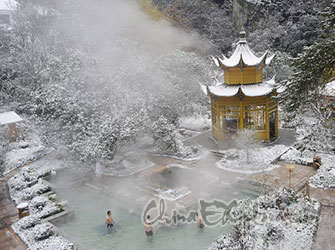 D3 Qiankou / Xidi (Paved road 53 km, 5 hs' biking )
Today we will continue our bike riding via Xiuning, Yuting. Enjoy the green rice fields and quiet villages en route. Arrive in Xidi in the late afternoon. Explore the old street in Xidi village. Night in local villager's guest house. Have an exotic nights.



D4 Xidi / Hongchun ( Paved Road 22 km, 3 hrs' biking )


Get up early to experience the quiet morning of Chinese village. And today we will ride to another old village Hongchun. Enjoy the small hill en route. Arrive in Hongchun at noon, free to explore the old street. Hongchun is boasting the most beautiful village in China. Night in local villager's guest house.

D5 Hongchun / Tangkou ( Paved Road 45 Km, 5 hrs biking )
Leave Hongchun in the morning and we will ride to the foot of Mt Huangshan, Tangkou town. Enjoy the mountain and village en route. Arrive in Tangkou in the late afternoon and our biking in Huangshan section is completed. Tangkou is famous for its hot spring, having a comfortable hot spring would be the most happy thing after the long time's riding. Night in local hotel.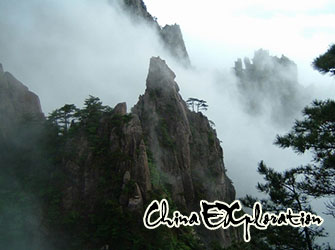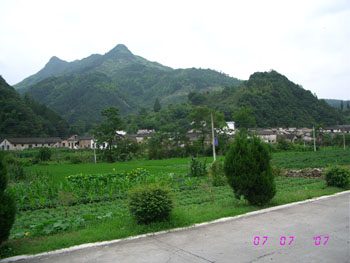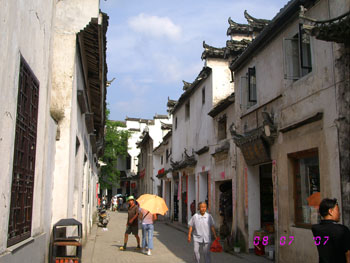 D6 Mt Huangshan Visit ( Hiking 3 hrs )
In the morning we will take cable car up the mountain. It will be a mild walking for us to enjoy the pretty peaks of Mt Huangshan. You can imagine what you can. Yingke Pine, Tiandu Peak, Turtle Peak, Aoyu Peak, Bright Summit, all will bring you into the Chinese tales. Descend the mountain in the afternoon, and take bus back Huangshan city. Night in local hotel.

D7 Huangshan Departure
Trip will be finished today. You can take bus to Hangzhou by 3 hours' driving, or take train or flight to Shanghai.