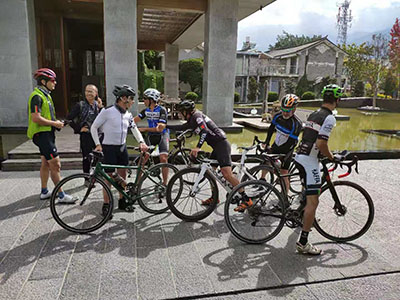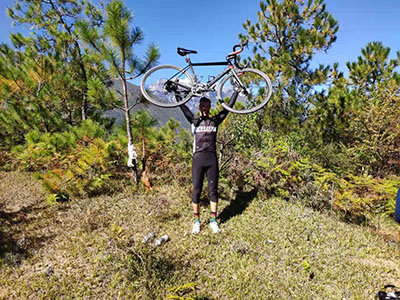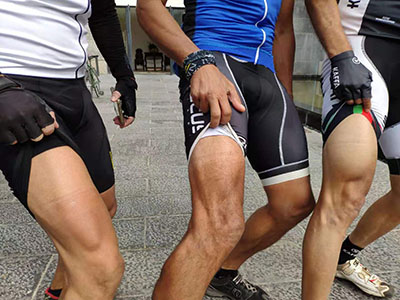 Day 1: Arrival Shangri-La & Shangri-La
Welcome to Yunnan! Your driver and tour guide will pick you up from Shangri-La airport then bring you to hotel for check in.
Meals: N/A
Hotel: Feifan Hotel or similar 5 stars guesthouse
欢迎来到云南!您的司机和导游会从香格里拉机场接您,然后带您到酒店办理入住手续。
食物:无
酒店:非凡酒店或类似的五星级宾馆

As Shangri-La is at 3,300 m, we take it easy, so you can acclimate to the altitude. You'll visit the Ganden Sumtseling Monastery, the largest Tibetan monastery in Yunnan. And then, pay a visit to Baiji Monastery in the Zhongdian ancient city, which was built in the Yuan Dynasty and has a history of several hundred years.
After lunch at a Tibetan family, visit the Cheng'en Monastery, it is located in Nuoxi village, Jiantang Town of Shangri_La. In the late afternoon, visit Dabao Monastery, it is built on a rugged green hillside at an altitude of 3300m, and is one of the earliest Tibetan Buddhist temples in Zhongdian county.
Meals: breakfast at hotel/Chinese lunch
Hotel: Feifan Hotel or similar 5 stars guesthouse
香格里拉海拔3300米,我们很放松,所以您可以适应海拔高度。您将参观噶丹·松赞林寺,这是云南最大的西藏寺庙。然后参观中甸古城里的百鸡寺,它建于元朝,有几百年的历史。午餐后,在一个藏族家庭,参观位于建塘镇诺西村的承恩寺。傍晚参观大宝寺,大宝寺建在海拔3300米的绿色山坡上,是中甸县最早的藏传佛教寺院之一。
三餐:酒店早餐/中餐
酒店:非凡酒店或类似的五星级宾馆

Day 3 Shangri-La - Bai Shui Tai ride101.7km up 1356m down2234m
You bid farewell to Shangri-La and then start cycling. You will ride along the Donghuanxian Road. It is a flat ride to start, passing Tibetan villages and white pagodas before you start the day's first big climb. This is a tough day as you will be riding high, but the spectacular scenery will make the hard work worth it. There are some difficult climbs and extraordinarily long descents to drive your adrenaline rush. you wind your way up and down through valleys and across mountainsides completely covered with wild camellias, rhododendrons, azaleas, and osmanthus trees. you arrive in the late afternoon to Bai Shui Tai. After checking in, you may feel up to a walk up to the spiritual origin of the Naxi people: the Karst Terraces "Bai Shui Tai" sits above the town. It is about 45 minutes round trip.
Meals: breakfast at hotel/Chinese lunch
Hotel: Baodan Hotel or similar about 2 stars the best hotel here, no good hotel here
您告别了香格里拉,然后开始骑自行车。您将沿着东环路骑行。这是一个平坦的旅程开始,经过藏族村庄和白塔之前,您开始一天的第一次大攀登。这是一个艰难的一天,因为您将骑在高处,但壮观的景色是值得的。有一些困难的上坡路和特别长的下坡路来驱动您的肾上腺素激增。您弯弯曲曲地穿过山谷,穿过满是野生山茶花、杜鹃、杜鹃花和桂花的山腰。您将在下午晚些时候到白水台。入住后,您会觉得有一种上升到纳西族精神起源的感觉。喀斯特梯田"白水台"坐落在城镇上方。来回大约45分钟。
三餐:酒店早餐/中餐
酒店:宝丹酒店或类似的2星级酒店这里最好,这里没有好的酒店

Day 4 Bai Shui Tai - Tiger Leaping Gorge ride 69km up1879m down2252m
After breakfast, you start the day with a few short climbs and rolling sections before a bigger push up and over a small pass where you see Haba Mountain (5,396 m) towering above a beautiful valley. It's a 6 km descent winding down towards the Naxi village of Haba where you have lunch in a local guesthouse. After lunch, you get back on your bikes for a 7 km climb to a pass at 3,250 m followed by another downhill for 25 km to the Yangtse River Valley. When you reach Yonke village, you turn to Tiger Leaping Gorge and cycle through one of the deepest and most dramatic gorges in the world, rising nearly 4,000 m from the river to snow-capped peaks.
Meals: breakfast at hotel/Chinese lunch
Hotel: Shanquan guesthouse or similar no good hotel
早餐后,您开始一天的工作,先爬一小段,然后再往上爬,翻过一小段山口,在那里您可以看到哈巴山(海拔5396米)高耸在美丽的山谷之上。这是一段6公里长的下坡路,蜿蜒通向哈巴的纳西村,您可以在当地的宾馆里吃午饭。午餐后,您回到您的自行车7公里,爬到一个关口在3250米,然后再下坡25公里到达长江流域。当您到达永科村时,您会转到虎跳峡,骑自行车穿过世界上最深、最壮观的峡谷之一,从河流到白雪皑皑的山峰有近4000米高。
三餐:酒店早餐/中餐
酒店:山泉宾馆或类似的没有好酒店

Day 5 Tiger Leaping Gorge Rest Day or trekking in the middle Tiger Leaping Gorge
Enjoy the magnificent scenery of the famous Tiger Leaping Gorge of the Yangtze River. You are free to use the bikes for a 30 km round trip cycle through the gorge of the Yangtze River. Or you might want to hike down to the river side and watch gigantic rapids running over the famous tiger leaping rock. Or go on a hike on upper trails of the gorge to see snowcapped peaks above the third deepest gorge in the world.
Meals: breakfast /Chinese lunch
Hotel: Shanquan guesthouse or similar no good hotel
欣赏著名的长江虎跳峡的壮丽景色。你可以自由使用自行车进行30公里的往返骑行,穿越长江峡谷。或者你可能想徒步到河边,看着巨大的激流流过那块著名的虎跳石。或者去峡谷的上游徒步旅行,看看世界上第三深峡谷上面的雪峰。
三餐:早餐/中餐
酒店:山泉宾馆或类似的没有好酒店

Day 6 Tiger Leaping Gorge - Lijiang ride 98.1km up2287m down1511m
You'll have an easy 12 km cycle back through the gorge again towards the Yangtze ferry. Here you will cross the river and then start a 30 km steady climb. You then conquer the Dragon Snow Mountain pass at 3,100 metres, having ascended close to 1,500 metres! You then enjoy some undulating hills with some long downhills all the way to the Lijiang area. You'll travel through the Dragon Snow Mountain Park which is known as a natural glacier museum. you will stop at Blue Moon Valley, which is actually an extremely blue river meandering through a lush valley of Jade Dragon Snow Mountain, and be transferred for the last 30 km to Lijiang, an ancient Naxi town, in the late afternoon. The Naxi people are a small but fascinating ethnic minority known for their matriarchal society, their pictographic language, and their distinctive music. Traditionally, Naxi women managed trade and commerce, while men have been musicians and gardeners. Today, Naxi society is still largely run along these lines. You may be able to recognize the Naxi women by their traditional embroidered capes, blue blouses, and trousers covered with blue or black aprons.
Meals: breakfast /Chinese lunch
Hotel: Arro Khampa Hotel or similar 5 stars guesthouse
您可以轻松地骑12公里的自行车穿过峡谷回到长江渡口。在这里,您将渡过这条河,然后开始30公里的稳步攀登。然后您征服了海拔3100米的龙雪山山口,已经上升了近1500米!然后您可以欣赏到一些起伏的山峦和一些长长的下坡,一直到丽江地区。您将穿过龙雪山公园,这是著名的自然冰川博物馆。您将在蓝月亮谷停留,它实际上是一条非常蓝的河流,蜿蜒穿过苍翠繁茂的玉龙雪山山谷,在下午晚些时候,您将被转移到最后30公里的丽江,一个古老的纳西族城镇。纳西族是一个小而迷人的少数民族,以母系社会、象形文字和独特的音乐而闻名。传统上,纳西族妇女管理贸易和商业,而男人则是音乐家和园丁。今天,纳西族社会在很大程度上仍然遵循着这些原则。您可以从传统的刺绣斗篷、蓝色上衣和蓝色或黑色围裙的裤子上认出纳西族妇女。
三餐:早餐/中餐
酒店:Arro Khampa酒店或类似的五星级宾馆

Day 7 Lijiang - Shaxi 100km up1215m down1553m
You'll transfer out of the city and start another memorable day that takes you into the heart of rural Yunnan. You'll ride over a pass, descend into a valley, and ride along the 'Old Tibet 214 highway' past tranquil scenes of mud brick villages, bamboo groves, rivers, and paddy fields. Right before Shaxi, you do two short but steeper climbs. A downhill (check that your brakes are working) through rural scenery that brings us to Shaxi. You really sense a feeling of timelessness, as the way of life here has remained unchanged for centuries. We stay at a wonderfully local courtyard hotel.
Meals: breakfast at hotel/Chinese lunch
Hotel: Sunyata Shaxi Hotel 5 stars guesthouse
您将离开城市,开始另一个难忘的一天,带您进入云南农村的心脏。您将骑过一个关口,下降到一个山谷,并沿着"国道214公路"过去的宁静的场景,泥砖村,竹林,河流,稻田。就在沙溪之前,您要爬两次短而陡的山。下坡(检查您的刹车是否有效)穿过乡村风景,带我们来到沙溪。您真的会有一种永恒的感觉,因为这里的生活方式已经几个世纪没有改变了。我们住在当地一家非常棒的四合院酒店。
三餐:酒店早餐/中餐
酒店:顺达沙溪五星级宾馆

Day 8 Shaxi Village Rest Day or trekking to Minjing village through Mapingguan
Shaxi started as a trading point of tea and horses during the Tang Dynasty (618 – 907). The town's prosperity was at its heights during the Ming and Qing dynasties (1368 – 1912). This is probably the most intact horse caravan town on the ancient tea route leading from Yunnan into Burma and Tibet. The Sideng market square of Shaxi was added to the World Monuments Watch List of Most Endangered Sites in 2001.Today ,you can rest in the old town, or trekking to Mijing village through Mapingguan.
Meals: breakfast at hotel/Chinese lunch
Hotel: Sunyata Shaxi Hotel 5 stars guesthouse
在唐代(618 - 907),沙溪开始是一个茶和马的贸易点。在明清时期(1368 - 1912),这个小镇的繁荣达到了顶峰。这可能是古茶路线上最完整的马帮城镇,从云南通往缅甸和西藏。沙溪寺登市场广场于2001年被列入《世界古迹观察》濒危遗址名录。今天,您可以在老城区休息,也可以通过马坪关徒步到米井村。
三餐:酒店早餐/中餐
酒店:顺达沙溪五星级宾馆

Day 9 Shaxi - Eryuan ride 101KM up1540m down2610m
You'll start with another beautiful day of riding on the once very busy tea horse caravan route. The road was used by horse caravans transporting tea and salt between villages, and they went as far as to Tibet and India. You'll follow the Heihui River and pass through some interesting villages. It's flat, easy riding for 47 km to Liantie Town, your lunch place. After lunch, you'll transfer to the mountain pass at 3,022 m. There is an exhilarating 22 km downhill on the other side. You'll end the day in Eryuan county.
Meals: breakfast at hotel/Chinese lunch
Hotel: Er Yuan Hotel or similar 3 stars no good hotel here.
您将开始另一个美丽的一天,骑在曾经非常繁忙的茶马大篷车路线。这条路曾被运送茶叶和盐的马帮用在村庄之间,他们最远到达了西藏和印度。您将沿着黑水河走,经过一些有趣的村庄。它地势平坦,骑行47公里即可到达您的午餐地点莲田镇。午餐后,您将在海拔3022米的山口换乘。另一边是令人兴奋的22公里下坡。您将在二元县度过这一天。
三餐:酒店早餐/中餐
酒店:二元店或类似的三星级酒店,这里没有好酒店。

Day 10 Eryuan - Dali ride along G214 road 57.3km up662m down 662m
This morning is your last riding day as you'll head to the historic town of Dali (1,900 m). Cycling along a flat paved road between the towering Cangshan Mountain range and Er Hai Lake, you should arrive in Old Dali in time for a late lunch. This fascinating town is home to the Bai people, one of the nation's largest minorities and once the centre of the powerful 8th-century Nanzhao Kingdom. Dali is an extraordinary town to explore with its gated city walls, bustling old streets, and lakeside setting. In the 16th century, Dali was an important gateway for cultural exchange and trading with Southeast Asian countries. Today, it is a melting pot of different ethnic groups, reflected aptly in its amazing architecture, cobbled streets, and colorful markets.
Meals: breakfast/Chinese lunch
Hotel: Honglongjing Hotel or similar 5 stars
今天早上是您骑行的最后一天,因为您要前往历史名城大理(1900米),沿着巍峨的苍山山脉和洱海之间的平坦道路骑行,您应该能及时到达大理老城,吃上一顿迟来的午餐。白族是这个国家最大的少数民族之一,曾经是强大的8世纪南诏王国的中心。大理是一个非凡的小镇,探索它的城墙,繁华的老街,和湖边环境。16世纪,大理是中国与东南亚国家文化交流和贸易的重要门户。今天,它是不同民族的大熔炉,其令人惊叹的建筑、铺满鹅卵石的街道和色彩缤纷的市场恰如其分地反映了这一点。
三餐:早餐/午餐
酒店:红龙井酒店或类似五星级酒店

Today you will visit Xizhou market and the old town. Visit Bai-style traditional architectural courtyards, taste their fragrant Three-Course Tea and discover their distinctive culture. Visit Zhoucheng village that has earned the nickname 'the Hometown to Tie-dyeing'. Have a close look at how Bai People dye their clothes and experience simple "tie-dyeing" yourself. Then take high-speed train to Kunming. Free evening in Kunming.
Meals: breakfast at hotel/Chinese lunch
Hotel: Green Lake hotel or similar 5 stars
今天您将参观喜洲市场和老城区。参观白族传统建筑院落,品尝他们的三道香茶,发现他们独特的文化。参观被称为"扎染之乡"的周城村。仔细看看白族人是如何给衣服染色的,体验一下自己简单的"扎染"。然后坐高铁去昆明。昆明的自由之夜。
三餐:酒店早餐/中餐
酒店:绿湖酒店或类似五星级酒店

If your departure time is still early, you could visit Green Lake, Yuantong Temple and Golden Horse square in city center, they are highlights of Kunming. Transfer to Kunming airport. End the happy tour and we are looking forward to your coming in the future.
Meals: breakfast at hotel/Chinese lunch
如果您出发的时间还早,您可以参观绿湖、圆通寺和市中心的金马广场,它们是昆明的亮点。到昆明机场。结束愉快的旅程,我们期待您的到来。
三餐:酒店早餐/中餐

Quotation based on 2 guests: US $ 3013/per person
Single supplement: US $583/per guest
Quotation based on 4 guests: US $2076/per person
Quotation based on 6 guests: US $1746/per person
Bike hire: 185 USD per guest

1. 11 nights hotel based one 2 people share one room
2. Meals as mentioned 100RMB/per guest per meal
3. 1 support vehicle with driver during the tour, the driver will pay for his own meal and hotel
4. An English speaking tour guide during the tour, the guide will pay for his /her own meal and hotel
5. Entrance ticket of the scenic spots mentioned in the itinerary
6. First class bullet train ticket from Dali to Kunming
7. Water
8. Travel injury insurance with the highest refund of RMB 300000.00 per person, the refund terms subjected to the insurance company policy.

1. Tip to guide and driver
2. Dinner not mentioned in the itinerary
3. Air ticket
4. Personal expense