Raymond and Lucie's Overland Tour in China by Self-driving in 2017
Raymond, 75 years old, and Lucie 74 years old, a happy and deeply each loved couple from Switzerland, just finished their self-driving tour in China by their own car, a TOYOTA RAV4.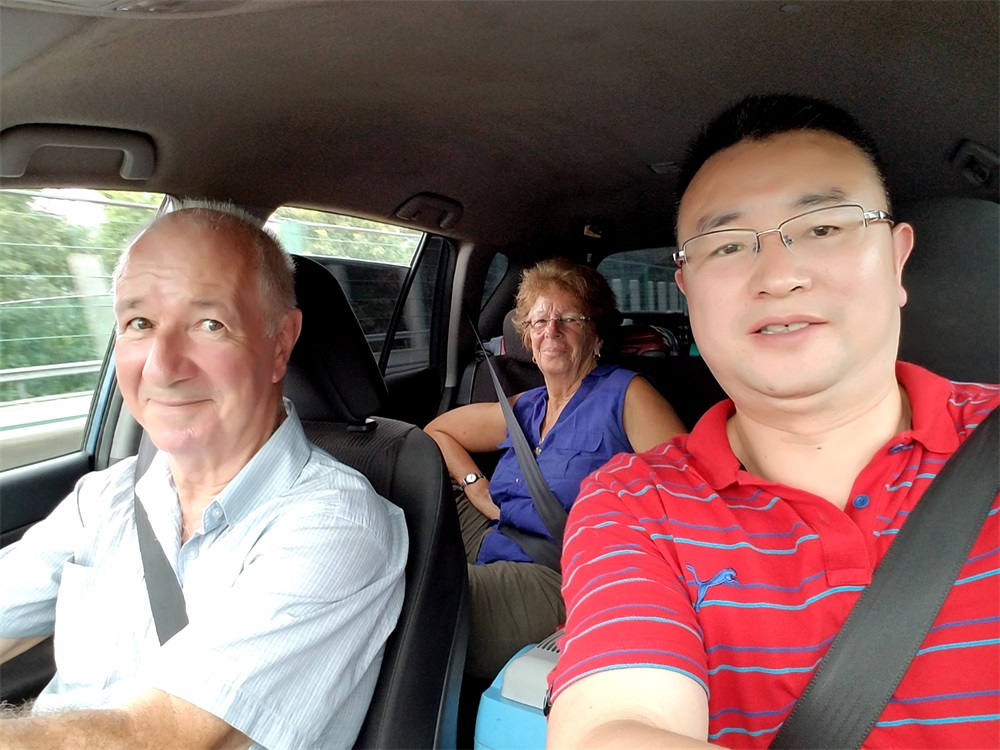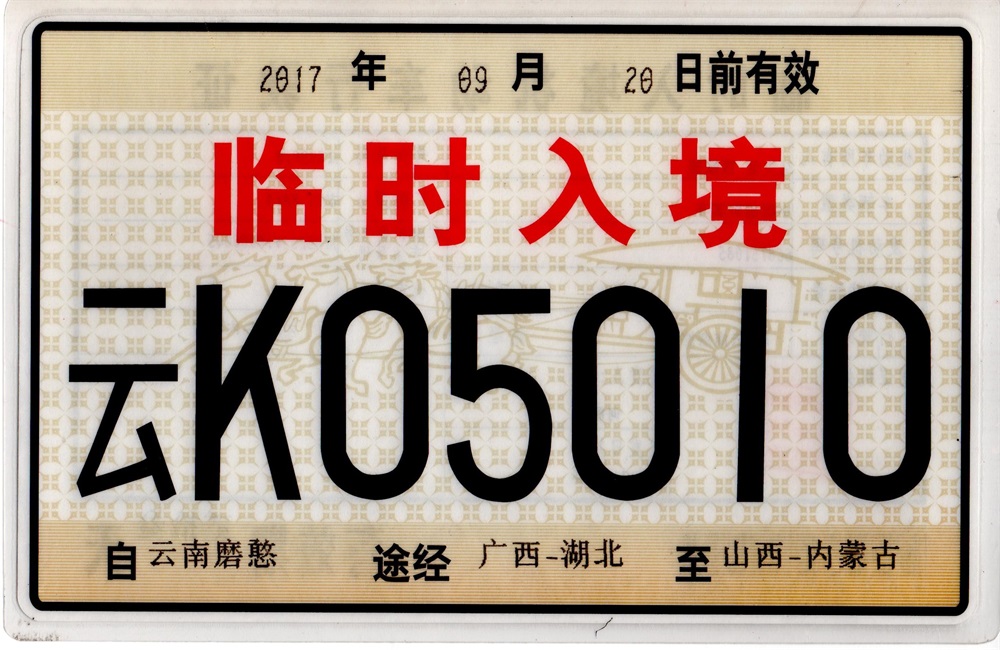 This overland tour in China started on August 28th 2017 and finished on September 19th , 2017, covered most of the highlights of South and North China, crossed Yunnan province, Guangxi, Hunan, Hubei, Chongqing, Sichuan, Shann'xi, Henan, Shanxi, and Inner Mongolia, totally 7000 kms. As admiration of this respected elder couples, the director of China Exploration, Mr. Jason Huang, accompanied Raymond and Lucie all the way in China as both the tour guide and co-assisted driver.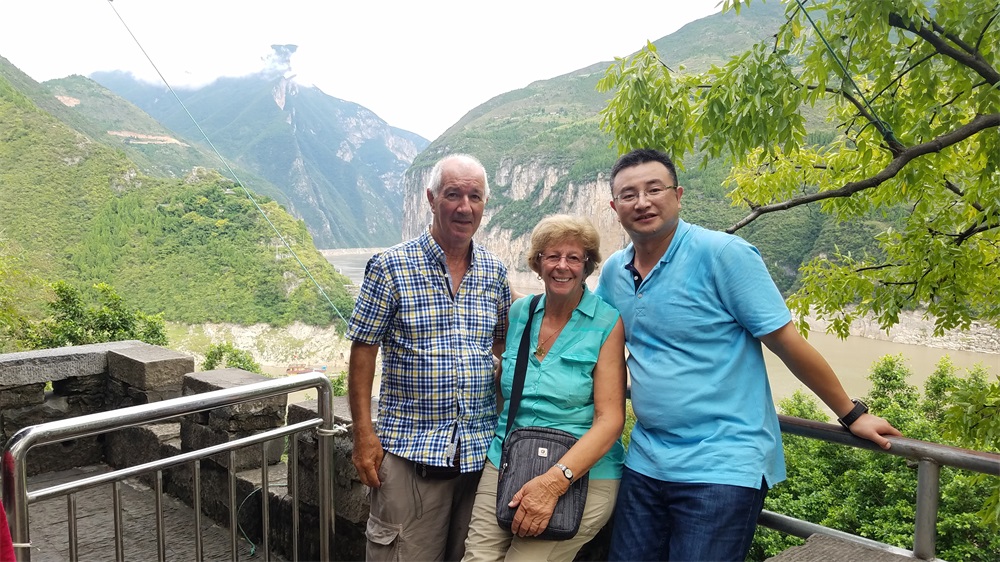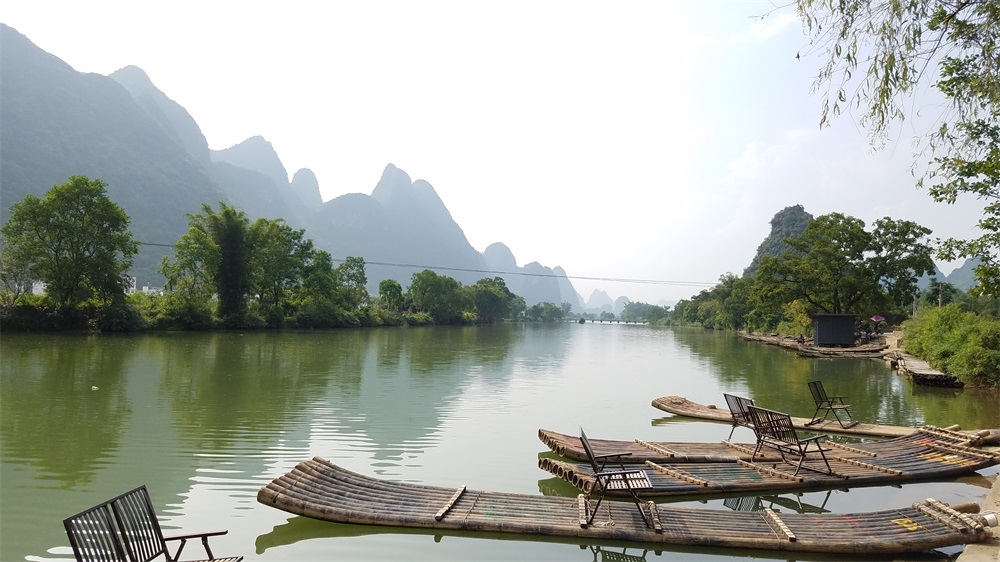 On August 28th , 2017 Raymond drove their beautiful car into China border of Mohan from Laos, after the complicated works of border and Chinese driving plates and license in Mengla, and then started the overland tour. The first destination was the Rice Terrace in Yuanyang. The Yuanyang Rice Terrace was the largest rice fields in China, the ethnic minority Hani people have cultivated in Honghe perfecture for 2000 years and left a lot of rice fields, and Yunyang was the most beautiful wonder. It seemed that weather was always out of our control, they met big rain in Yunyang, missed the best time to enjoy the wide view of the rice terrain. Anyway, fogy was also a kind of beauty, wasn't ?

They drove along the highway from Yunyang to Guilin via Mengzhi, Yanshan, Baise and Liuzhou. The Karst style landscape en route was really an enjoyment. Yangshuo was one of the hottest tour city in China, Li River cruise, Yulong River rafting, West street, etc, all were nice place. And the beautiful parks mixed with Karst in Guilin, such as Elephant trunk hill, Sever Star Park, Ludi Cave.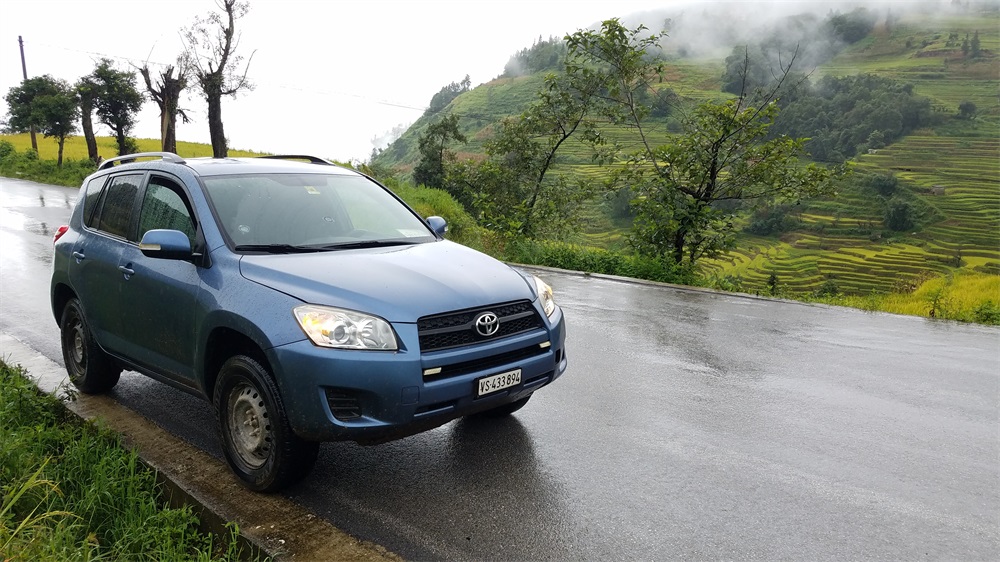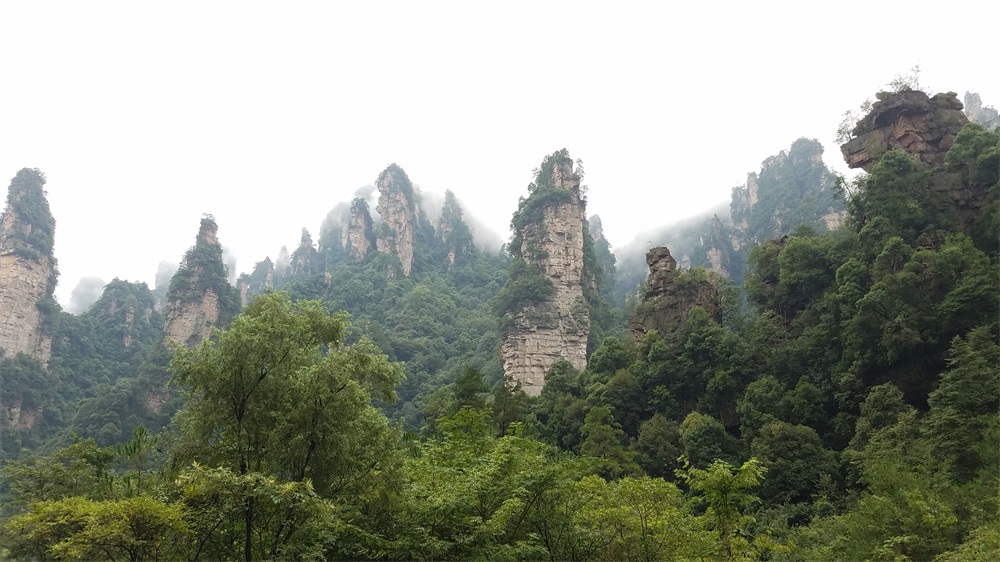 Wulingyuan National Park of Zhangjiajie in Hunan province was the next destination of Raymond and Lucie. Thanks for the convenient highway of China, just one day's driving they made this distance safely. Mild hiking in the Golden Whip River and Ten Miles Picturesque Corridor in Wulingyuan was necessary after one day's long distance driving from Guilin to Zhangjiajie. And it was also an special experience to ride the Bailong Elevator and cable car in Yuanjiajie. The various shaped peaks shew human being how dexterous the nature's hands were.

Driving tour from Zhangjjiajie to Yichang was also easy in one day. In Yichang sparing a few hours to visit the Three Gorge Dam was necessary. After the strict police checking, Raymond drove his blue RAV4 reached the great Three Gorge Dam! In the afternoon they continued the driving tour along the Yangtze River. Mountains changed into another side here, more powerful. And the White Emperor Temple in Fengjie was a nice place to learn about the ancient history and culture of Chinese Three Kingdoms. The most beautiful picture of Three Gorge, Kuimen, was shot here at the best season. And it was also a good place to view the folks of East Sichuan people.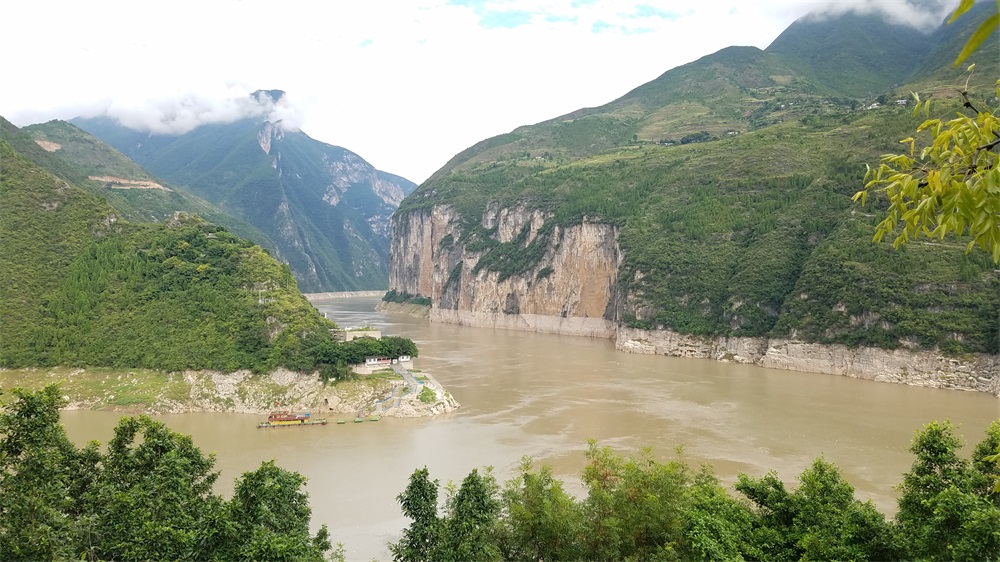 Bid farewell to Three Gorges, Raymond and Lucie drove into Sichuan Basin, where they drop a tour in Dazu Rock Carving reserve, Giant Buddha Statue in Rongxian, Leshan Giant Buddha and Emeishan Mountain. Rongxian Giant Buddha was the second largest Buddha statue in the world, but its glory was hidden by Leshan Giant Buddha unfortunately, which made the people here more pure and reserved. The local Kongfu masters were just doing their morning exercise in front of the Giant Buddha Temple, and they warmly showed their welcome to Raymond and Lucie by a short time's Taiji and Kongfu performance.

As one of the most important cities in China, also the base of China Exploration, Raymond and Lucie stayed in Chengdu for two days to say hello to the lovely Giant Panda and visit the many ancient temples, museums, and old streets. Raymond and Lucie dropped a visit in the office of China Exploration, enjoyed a hotpot lunch with part of the staffs of China Exploration as their warm welcome. And the general consular of Switzerland in Chengdu, Mr. Frank also warmly invited Lucie and Raymond to be guest at his home.

After the tours in Chengdu, Lucie and Raymond continued their driving tour in north part of China with their blue RAV4. Xi'an was the ancient capital of China, a lot of historical sites deserved visit, the Old City Wall, the Wild Goose Tower, the Muslim street and mosque, etc. Jason guided Raymond and Lucie driving carefully in this crowded and big city. After the tour in Xi'an, they drove 2 hours more to Sanmenxia city, where they planned to stay one night at the bank of Yellow River.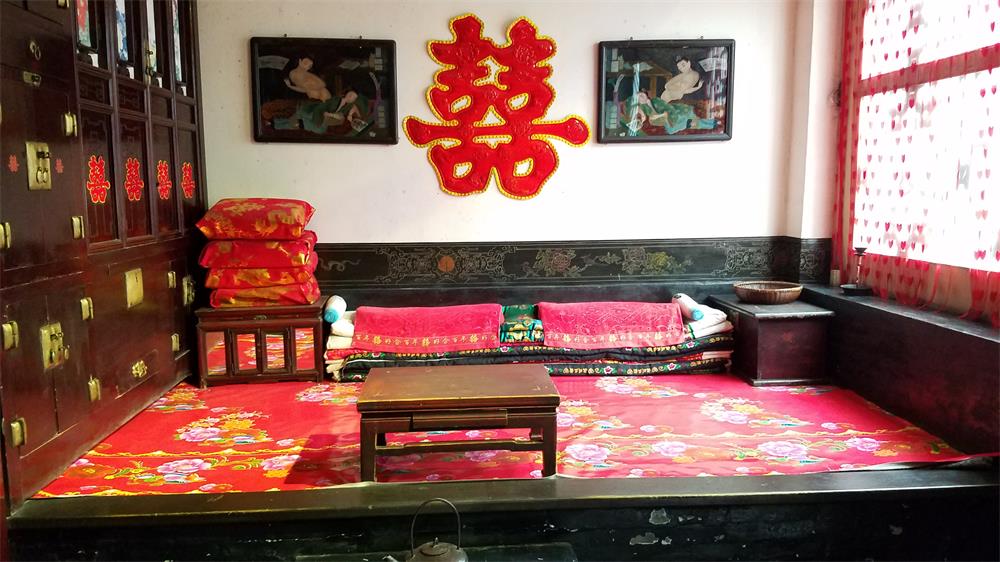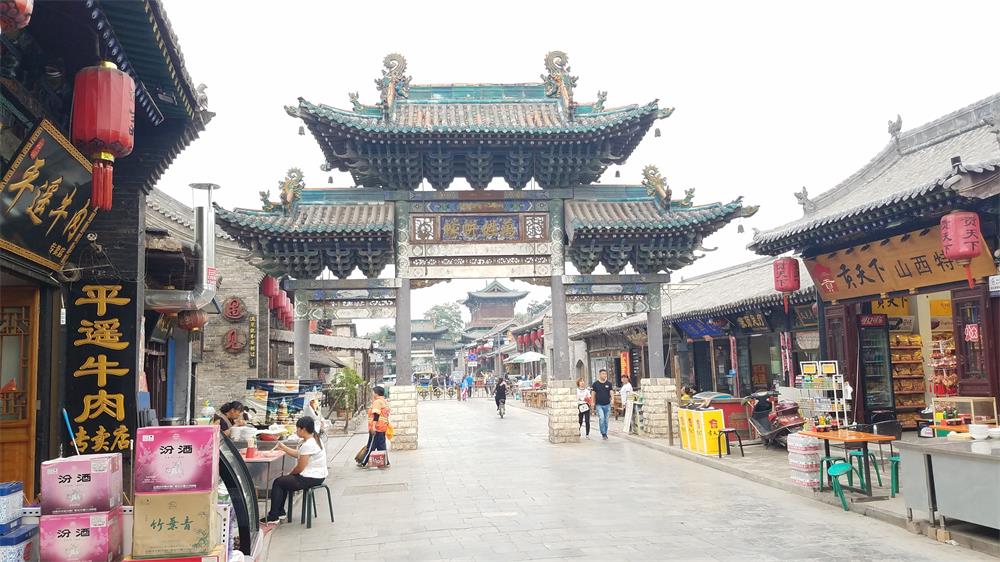 And in Sanmenxia city, Raymond decided to check his car completely in a garage since they still needed to drove 10,000 miles more back to Switzerland. And the Chinese workers in garage changed the engine oil, filled the anti-freezing fluid, checked the tier, brake and clutch. Lastly washed their car, made it new again! With the new car, Lucie and Raymond continued the tour to Luoyang to visit the Dragon Gate Grotto and White Horse Temple.

The Dragon Gate Grotto had been the most concentrated place for the Buddhism Statue Carving since 5th century, almost 1500 years' history now. And it was amazing to admire the largest Buddha statue donated by the only empress of China, Wuzhetian in Tang dynasty. And White Horse Temple with 2000 years' history was also deserved a visit.

From Luoyang to Pingyao was more than half day's driving. The landscape of Northern China was turning out to be drier now, more loess plateau feature. Pingyao was the hottest old town in Northern China, also the only old city with complet system of wall, streets, government office system. In the old yards of Chinese earliest bankers, you could know how glorious and rich they used to be, and their business had been expanded to all of China and many big cities in the world. And the Qiao Family Yards could be the maximum of the Shanxci Businessman Glory.

Wutaishan mountain in Shanxi province was the most sacred Buddhism place in China. About 500 temples rose up in the waving mountains in its peak time, and even 47 still alive today. Lucie and Raymond were not tired of the long journey. They visited a few of the highlights in Wutaishan, including the Pagoda Temple, Daluoding Temple, Lingjiu Peak.


The Great Wall of China waved more than 10000 miles in China, and a section of the Great Wall crossed from the North part of Datong city. After the tour in Hanging temple, Raymond drove to the Deshengbao Great Wall ruin in order to take a photo with the Great Wall and his car. More than 500 years has passed, the earth wall had left only a rough ruin, but which made it also different with the well reserved wall in Beijing, more historical. It was a very sparse village, local villagers still lived in the earthen house and leisure life. Seeing the European faced Raymond and Lucie, and their car with foreign plate, local villagers showed great curiosity. Raymond and Lucie could be the first group from European driving their own vehicle here.
Crossed the Great Wall, Raymond and Lucie entered Mongolia Plateau. It was a wide land mixed with grass and desert, but the modern cities frequently appeared in this ancient land. They stayed one night in a mongolia city named Chahaer Youyi Houqi, which was rarely visited by foreigner, and only one hotel was authorized to host foreigner. Raymond and Lucie had to move from the nice hotel they liked with pity to the only authorized hotel. It was quite common in China 20 years ago, but not common in today's China, anyway, it was an experience in their tour.

Just half day's driving along the highway from Wulanchabu they reached the border of China and Mongolia, Erlianhaote. Erlianhaote was a large modern city with busy traffic of goods and tourist. In the late afternoon, after the completion of border works, Lucie and Raymond said goodbye to Jason, and drove their lonely RAV4 into the Mongolia country.
October 2017, writen by Jason Huang.