Shanghai Community School Visited Sichuan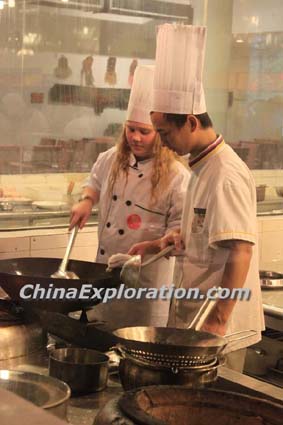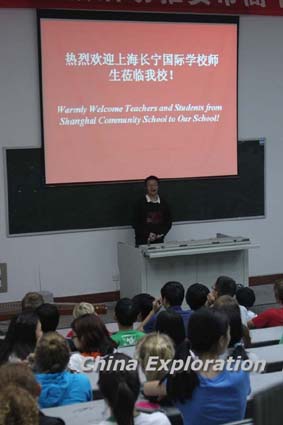 They visited the loverly Pandas in the Panda Breeding Research of Bifengxia, which was moved from Wolong after the earthquake. Kids all were excited when they saw so many active pandas playing in the wide yard.

Shanghai Communicty School was one of the best international schools in Shanghai, and they visited Sichuan in Nov of 2011 with help of China Exploration Tour.
They stayed in Chengdu for 2 days, and during this two days, And they visited the famous historical tour sites of Chengdu, but the most important was they learned the cooking skill of Sichuan food. Sichuan food may be the most popular food in China, so it was an unforgetable experience for them. What a surprise it may be when they show their newly learned cooking skill to their parents!
And they also visited Ya'an Middle School. They got warmly welcome from the students and teachers of Ya'an Middle School. The students of Ya'an middle school prepared a lot of wonderful shows for their arrival. The friendship started from the youth!
Emeishan was their last stop in Sichuan, the Kungfu of Emeishan was known as Shaolin and Wudang in China. The students from Shanghai Community school enjoyed the show of Kungfu, and then followed the master of Emei Kungfu to learn some useful skill. Well, they seemed to be tired after learned so many new things, so just let them relax by hiking in beautiful Mt Emeishan!