Hawaii Baptist Academy School visit China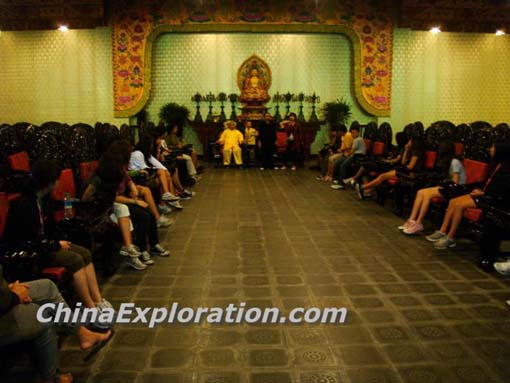 Hawaii Baptist Academy School visit China with help of China Exploration Tour from Oct 4th to Oct 14th, 2010.

It was a large group of 24 students and 6 teachers, and they visited the popular tour cities in China, Beijing, Xi'an, Chengdu, Guilin and Shanghai.
Besides the ordinary tour visit action, for the students, the most interesting would be learn Taiji with the master on the great Wall! Walking on the ancient Great Wall, people were mostly brought back to the battle of hundred years ago: the warriors roaring, horses neiphing… And students followed the master to practise Taiji, tried to catch the feeling of Yin and Yang.
And the students went to Xi'an, where they visited the Terra Cottage musuem, and also visited one middle school in Xi'an. They communicated with local students.
And they came to Chengdu, the hometown of giant panda. In Chengdu they had a closely touch with pandas, and also visited the ancient Leshan Giant Buddha. But for them, the most unforgetable would be learn Kungfu with master of Emei!. The Master tought them the sophisticated skill of catching. It is useful for them to protect themselves. Remember the moral of Chinese Kungfu: To be strong and self-protecting, and help the week.

And they flied to Guilin, in this picturesque landscape, they make Li River cruise, and rode bike in the countryside. It is pleasant experience to be biking in the beautiful villages and terrace of Southern China.

Shanghai was their last stop in China, where they taobaoed as local Chinese. Taobao market was a kind of Chinese style flea market, you could find everything you want here. Students carefully chose gifts for their family and friends here .