Danba Beauty valley and kham tibetan area exploration
Day 1(May 17th)
I got up so early that I fell asleep in the mpv until we reach Luding. The luding bridge is trembling above the daduhe river.I just wonder how the red army could get through this bridge under heavy fire, plus without the plank paved on the iron rope. In the afternoon we cross the Mt.erlang tunnel, then head to Danba from Wasigou (gas valley).
The road was getting bad but the scenery's getting better. The monkey rock hydroelectric station is under construction en route, thus the road is extremely broken, and what's more, road has been closed until 4:30 pm. So it is too late when we arrive danba, We were so exhausted. Jiaju village is amazing, it is comprises three villages ,we lodged in the 2nd village chief's house.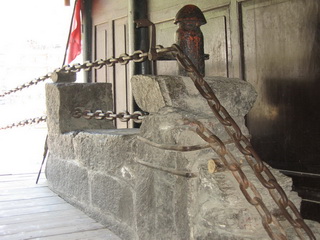 Day 2(May 18th)
We got up before sunrise to take pictures, the village is just like a sleeping beauty in the arms of green mountains, the village wake up when the sunrises, and the peaceful and tranquil scene has suddenly turn to an energetic and vigorous picture.
After breakfast, we are heading to our next destination, Bamei. Bamei is a small county with hundred of pagodas, I walked through prayer wheels beside the narrow street and try to make a best pose to be photoed, at that time, about 100 military trucks passed the street so I have to run away to hide from the heavy dust they made.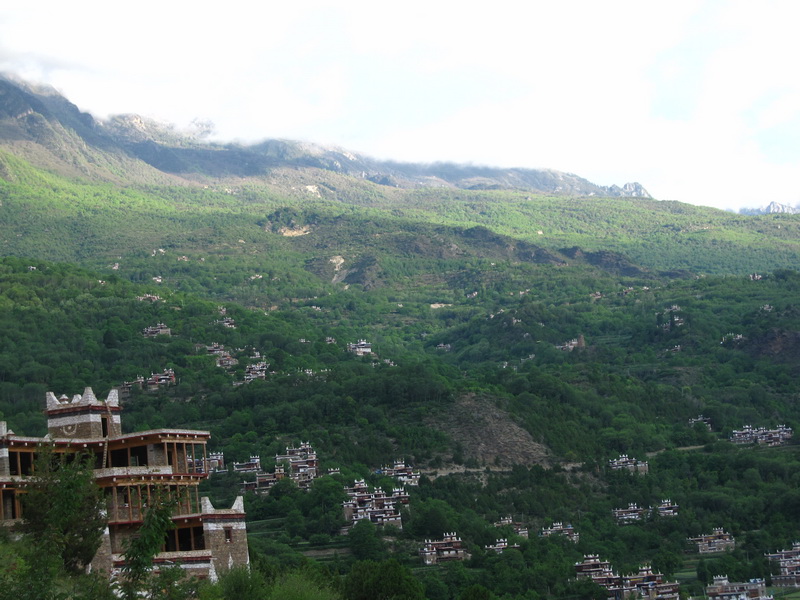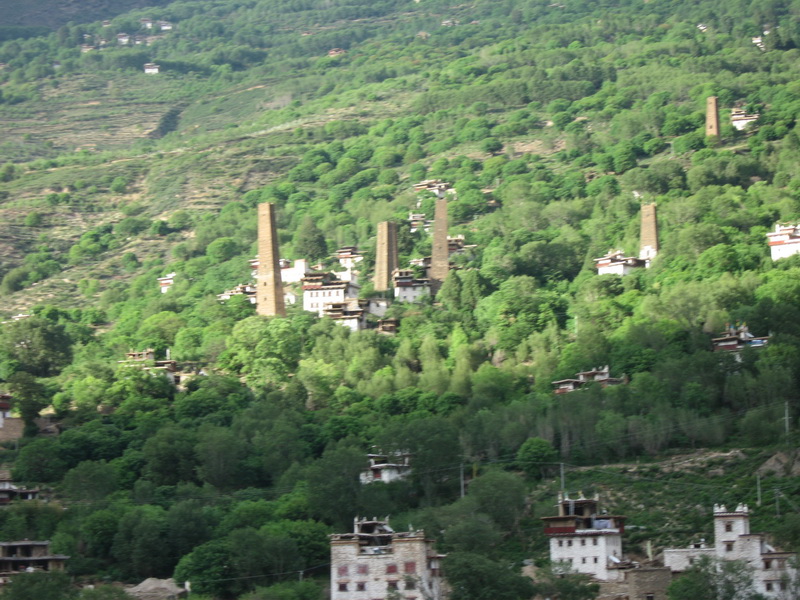 But anyhow, Bamei is so beautiful that worth visiting. It is so frustrating when we found the road leading to tagong has been closed, but we are so luck to find a local guy who promised to guide us though another way to tagong. Thank goodness, we successful made it and arrive tagong grassland. This place is the best one I've ever been, azure sky, white cloud , Greenland and snow mountain, I rent a horse to carry me to the mountain side, where I could take clear photo of tagong golden pagoda and yala snow moutains .Then We pay a visit to tagong lamasery ,It is under renovation ,artists are drawing murals while lamas are chanting scripture in the main hall. I met many foreigners out side the lamasery, the most amazing is a couple from Denmark, who hitched a heavy truck to get here from xinduqiao.
So crazy. We reach today's last destination, xinduqiao at about 6:00 pm, some Tibetan guys approaching us when we get off the mpv, hawking caterpillar fungus. My cousin become so exciting when he saw the fungus they displayed that he refuse to go supper with us. When we come back from restaurant ,my cousin dashed to us joyfully and crying " it is so pity I don't carry more money!" My god, he just bought over 200 pieces of caterpillar fungus. That night we all sit in the hotel room, helping my cousin clean his fungus with toothbrush.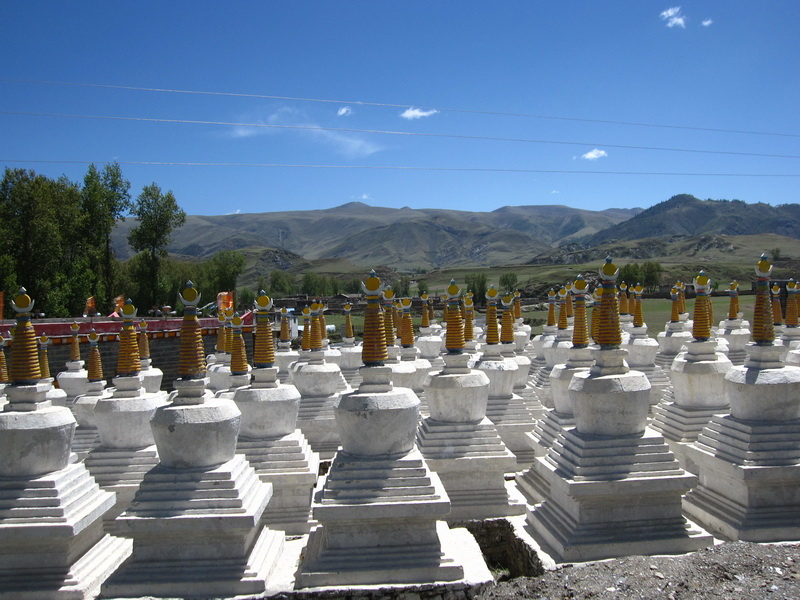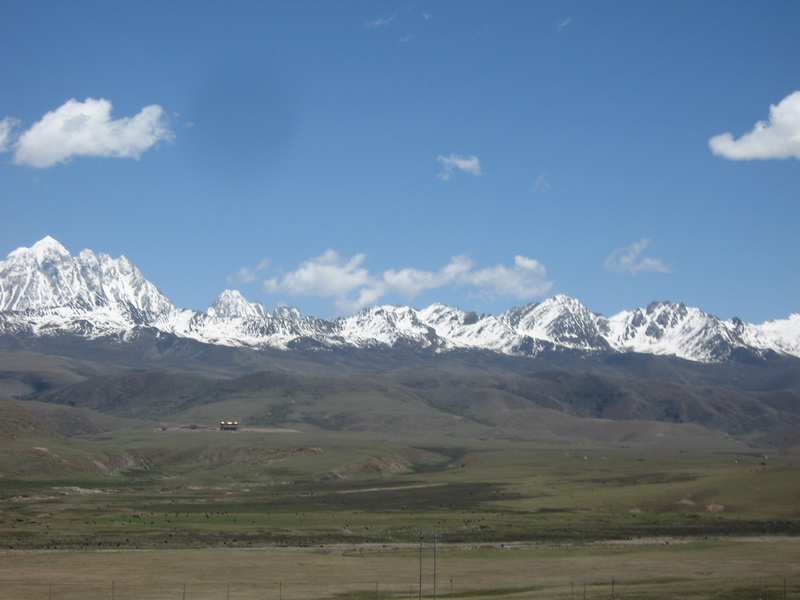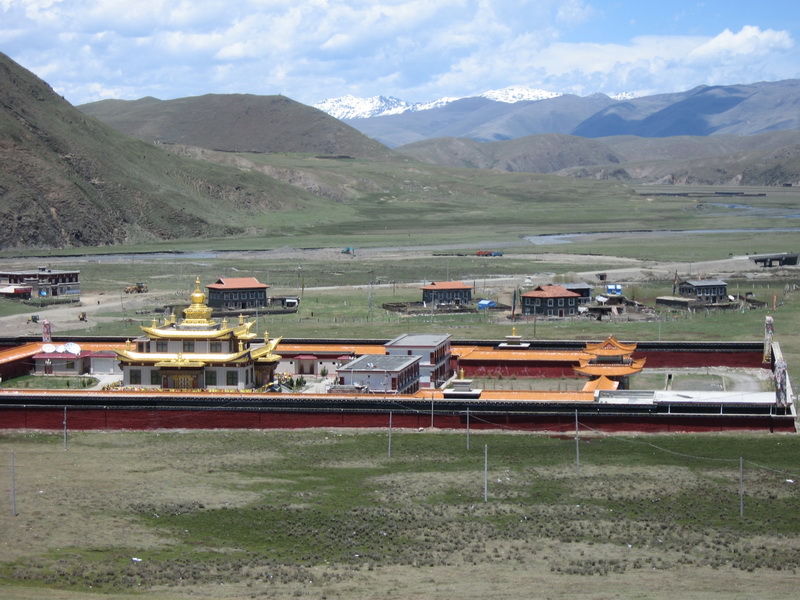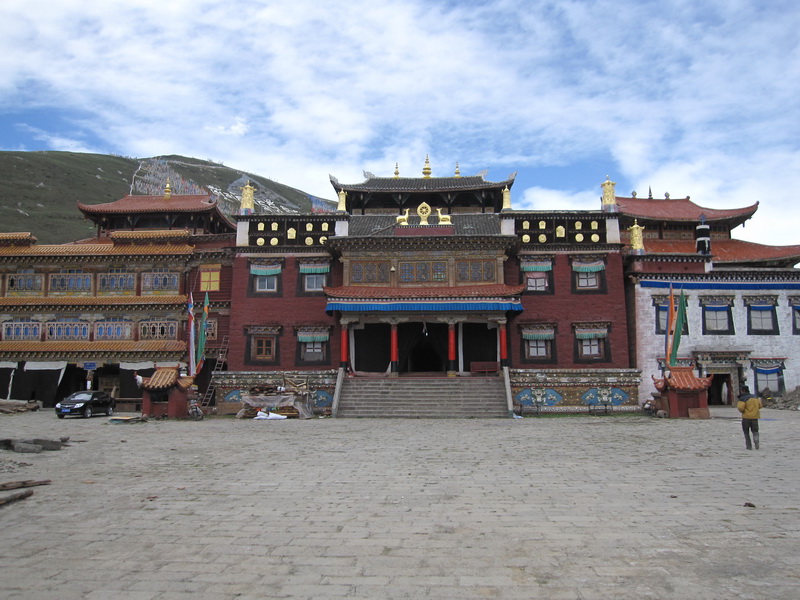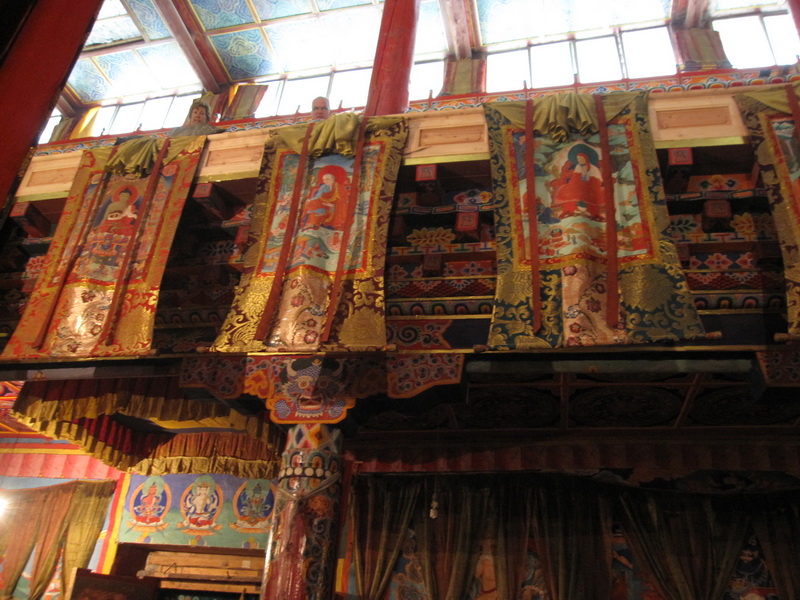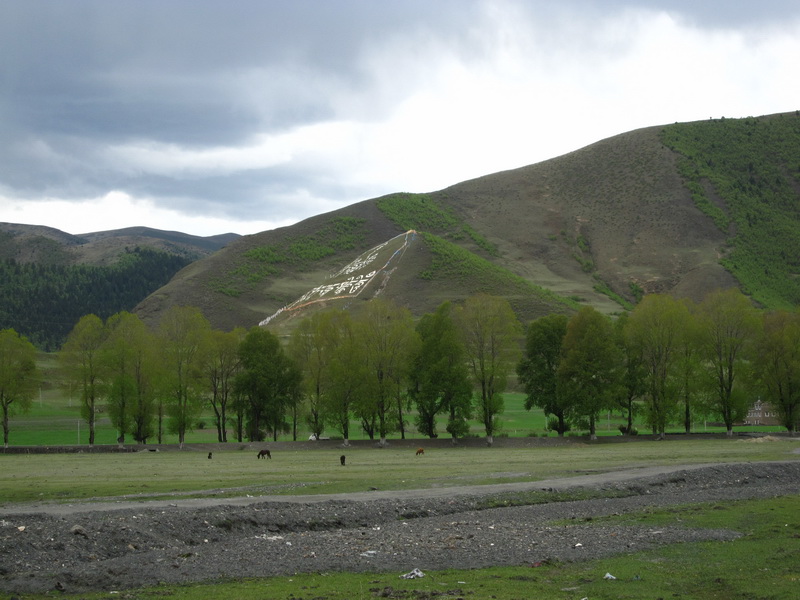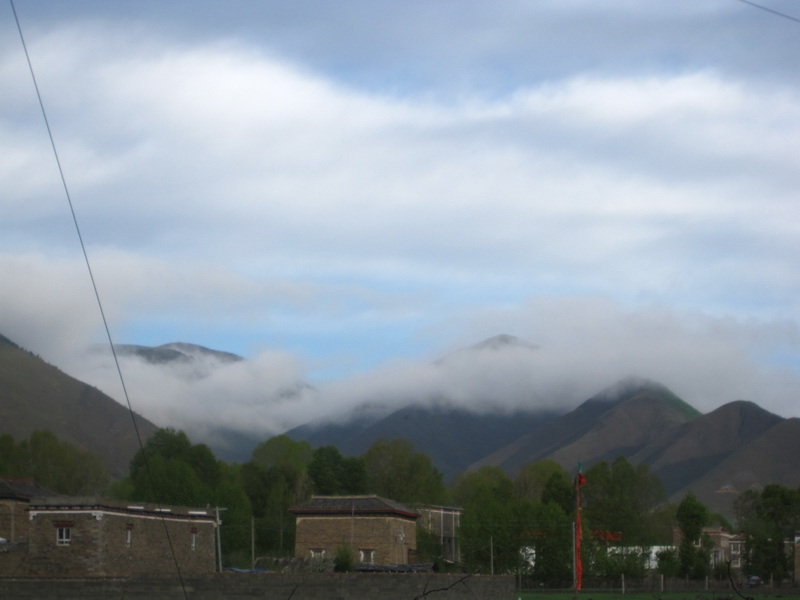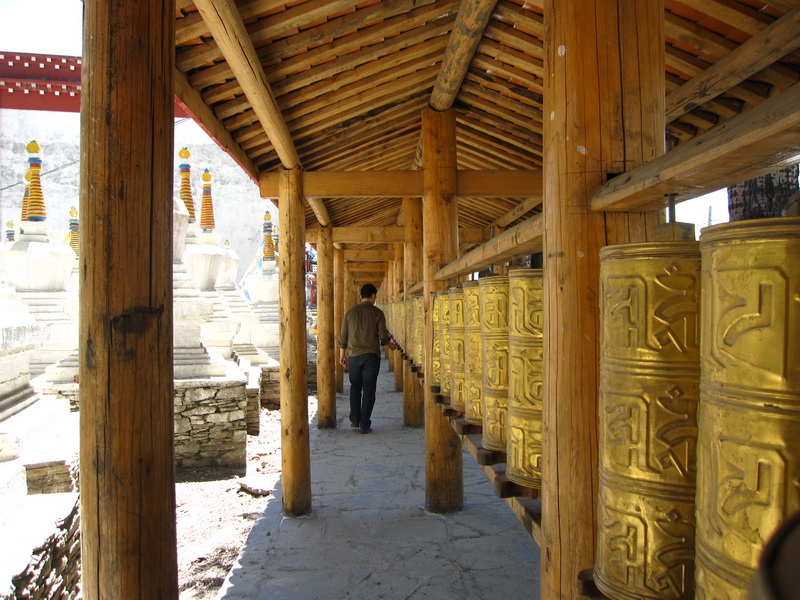 Day 3(May 19th)
We are heading to kangding in the early morning, which is the last stop of our journey. The road Xinduqiao to kangding is almost cement paved. when we reach the Mt zheduo peak, I just regret not taking my gloves with me. The wind is extremely cold ,my bare hand feel pain when holding the camera. So we just took a few picture and keep on riding.
After arriving kangding and reserving our hotel rooms ,we proceed to Mugecuo lake. Frankly speaking, I dislike such "scenic area" cause the ticket is so expensive,220RMB! But when I saw the lake ,my broken heart feel consoled .The scenery is too gorgeous to be described .I only remember my foot got ache and I drank all the water I brought during the 4 hours .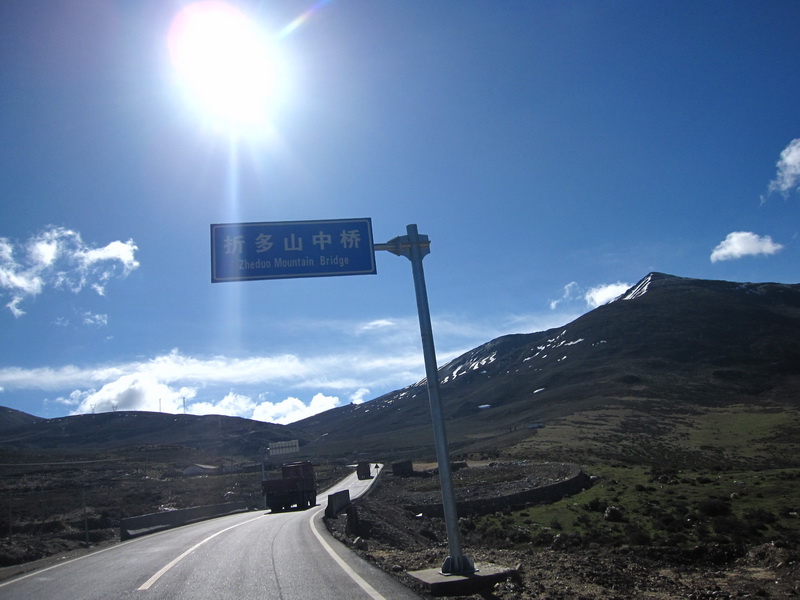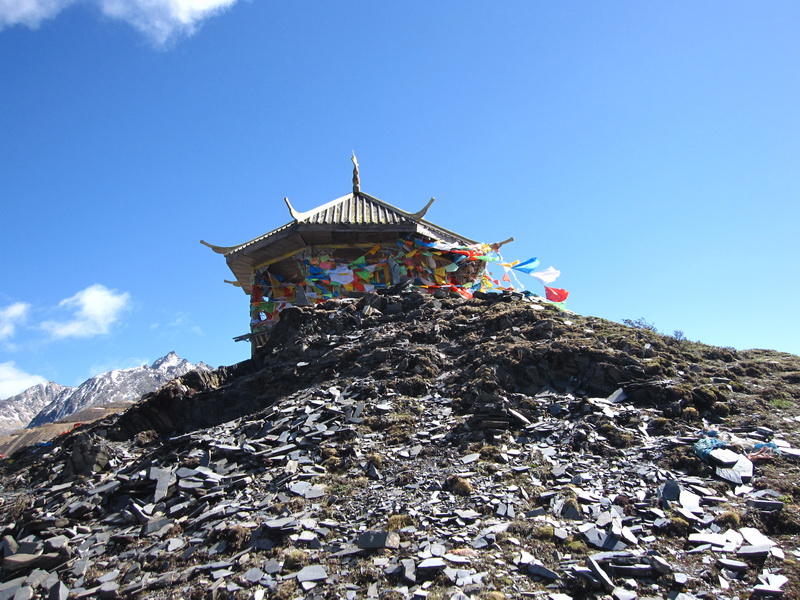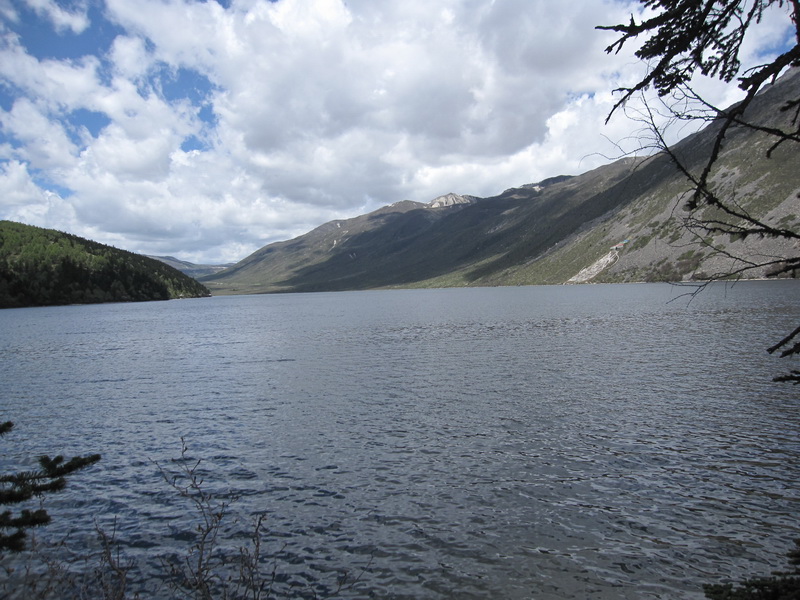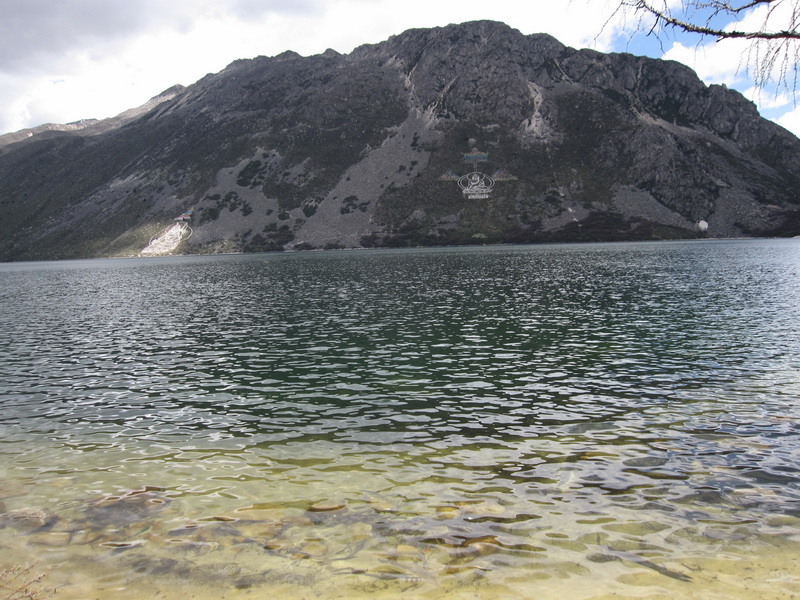 Day 4(May 20th)
Today is the last day ,we wander around the kanding city in the morning ,take photos,then start riding back home. We arrive at chengdu in the late afternoon.