CE-TK-01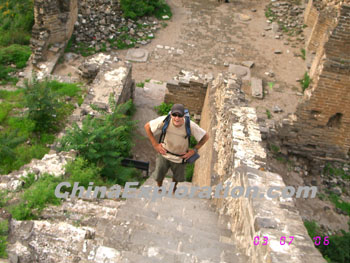 The Great Wall is one of the most fantastic wonders in the world,it has long been regarded as the symbol of China.
Chairman Mao has said "He who does not reach the Great Wall is not a true man". The walls wave up and down on the ridges of mountains, cliffs, plains and sparse desert more than 10,000 miles.
The Great Wall were mostly collapsed in time or destroyed by modern civilization, but a few of them still remains in good shape as witness of history.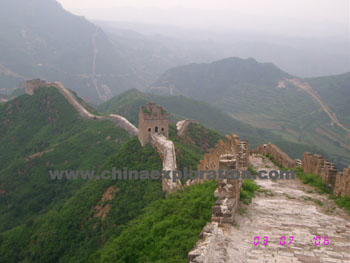 Trekking on this great building will be an amazing experience for any of the visitor.
China Exploration chose a few good reserved sections to meet the dream of great wall trekker based on our former customer's experience.
In these sections, through the hiking in the mountain, village and on wall, people can know more about China and the Great Wall. And you can choose which one to hike according to your time and health condition.
Itineraries: