CE-OL-01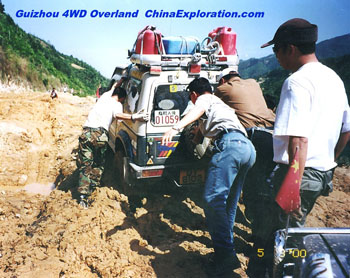 As a mountainous region, Guizhou situated at South China and boarded beautiful Guilin in South. The high mountains and crisscrossing steep canyons help form a relatively close geographic environment. For centuries, people here live in harmony with nature but with little communication with the outside world. Therefore their ancient cultural traditions and life styles are well preserved. Different ethnic groups , different villages are so varied in life style, tradition and belief. They are " cultural islands ", no matter how close they are from each other in geography. Behind these "cultural islands" there exists a broad spiritual world, rich in history's mystery and magic. Guizhou has thus become a live nature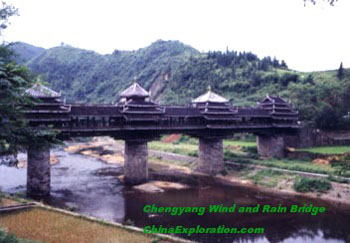 and a "nature and bio-system museum" . Where else to go but Guizhou, the cultural thousand islands, for a magical and wonderful experience?
Itinerary :
D1 Arrive in Guiyang
Activities: Arrive in Guiyang. Check in hotel and prepare for trip. You can do some city tour such as Jiaxiulou building. Night in hotel.
D2 Guiyang / Kaili
Head for Kaili in the morning. Visit the biggest Miao village in China, Xijiang Miao village.
D3 Kaili / Rongjiang
Drive in the hilly and windy high of Mt Leigong and arrive in Rongjiang. Enjoy the fantastic views of villages and people en route. Night in hotel.
D4 Rongjiang / Congjiang
Head for Congjiang in the morning, then to Basa Miao People's village. Visit local villages. Night in local villagers' house.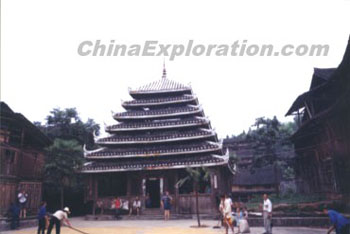 D5 Congjiang / Gaozhen / Zhaoxing
In the morning back to Congjiang, then head to another village in Gaozheng. Visit Dong people's village in Gaozheng, then continue to Zhaoxing, visit the Dong village in Zhaoxing .Camping. .
D6 Zaoxing / Chengyang / Guilin
Drive to Guilin all the day. And the Wind and Rain Bridge in Chengyang is worth of a visit. And arrive in Guilin in the late afternoon.
D7 Li River Cruise 
Board the boat to Yangsuo in the morning, then bike visit local village in Yangsuo. Night in local hotel
D8 Yangsuo / Guilin
Drive back to Guilin. END.